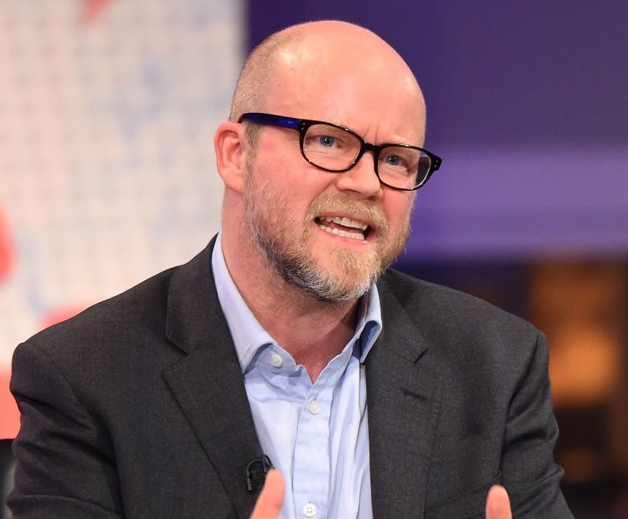 A petition calling for Toby Young to be sacked from the universities regulator has gathered more than 200,000 signatures.
The Change.org petition passed the milestone as a former Labour MP who was the subject of one of his controversial tweets joined calls for him to be removed.
Pamela Nash said it was "beyond belief" that Young had been appointed to the board of the Office for Students (OfS) and urged the Government to sack him "immediately", the Press Association reported.
Young has faced growing calls to resign over his record of Twitter postings – including multiple references to women's breasts.
The petition, which says Young is "entirely unqualified" for the watchdog role, has twice the number required for a cause to be raised in the House of Commons when organised through Parliament's system.
As of late Monday morning, more than 211,000 people had signed the document.
Theresa May was forced to address criticism over his appointment on Sunday and said she had been unaware of Young's history of crude and sexist comments.
The Prime Minister warned him that he will be removed if he makes any more offensive Twitter postings.
However, Nash said his unsuitability for the role went beyond "the odd tweet or stray comment".
She told The Guardian: "It is beyond belief that he has been appointed to the board of the Office of Students when he thinks so little of the majority of those who seek a university education."
Appearing on BBC One's The Andrew Marr Show, May said she was "not impressed" by the comments and that any repeat would not be tolerated.
"Toby Young has done exceedingly good work in relation to free schools and that's what has led to him being appointed to the Office for Students," she said.
"When he was appointed I was not aware of these comments that he had made. Frankly I'm not at all impressed by those comments.
"He's now in public office and as far as I'm concerned if he was to continue to use that sort of language and talk in that sort of way he would no longer be in public office."
Nash was Labour MP for Airdrie and Shotts between 2010 and 2015, when she was the youngest member of the House of Commons. Young is accused of making lewd remarks on Twitter about Nash during a session of prime minister's questions in 2012.
Labour has stepped up calls for him to be dismissed, although Young also received high-profile backing.
Shadow health secretary Jon Ashworth said that May should sack him immediately.
"These tweets from Toby Young are disgusting, offensive, sexist. She should show some leadership and she should get rid of him," he told The Andrew Marr Show.
Fraser Nelson, editor of The Spectator magazine, for whom Young writes a regular column, said that his record as a pioneer of free schools showed that he was the right person to take on vested interests in the higher education system.
"People should be judged by what they do with their lives, not by the worst of their bad jokes," Nelson wrote in a blog.