The moment an exhausted toddler, who spent two hours marching up and down a plane "helping" flight attendants, collapsed fast asleep was caught on camera.
Luca Turner, two, was snapped sleeping in the aisle by his mum Carli Turner on the 10.50am flight from Alicante to Stanstead on Monday 22 August 2016.
Turner, 33, from Mill Hill, north west London, said Luca had been walking up and down the aisle announcing the refreshment trolley's arrival and chatting to other passengers.
"Luca has a huge amount of energy, he really loves life and running around and on flights just doesn't sit down," she said.
"He walked up and down for a good two hours and was even shouting 'teas and coffees' to passengers when the trolley came out and he said 'bye' to it when it went away - it was absolutely crazy."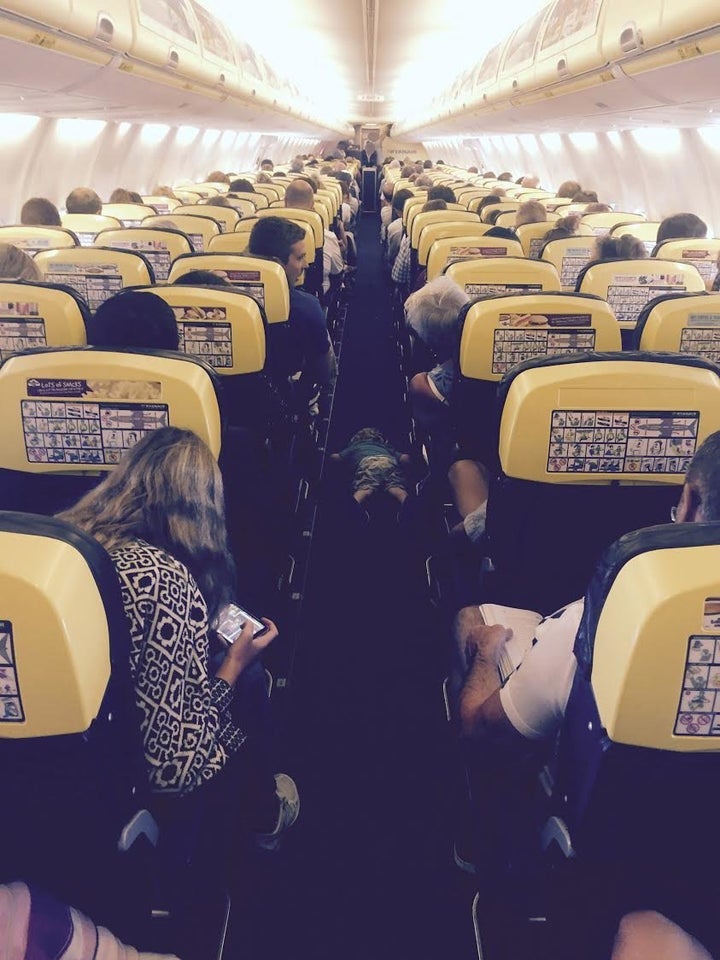 Turner said after Luca's stint helping out the flight attendants, he lay on the floor and started snoring.
"The other passengers were amazing - lifting bags, stepping over him and moving quietly around him to get to the toilet," she said.
"Though I think they were quite happy for him not to be running up and down the aisle."
Luca spent 20 minutes face down on the carpet of the Ryanair flight while his dad, Anthony Turner, 34, watched him.
However he was forced to get up when a tannoy announcement told passengers they needed to put their seat belts on.
"When the announcement was made and the trolley needed to come past I knew I had to wake him up and move him," Turner said.
"I picked him up and put him on the seat for the last 15 minutes of the flight but he wasn't too happy and shouted: 'Mummy woke me up! No mummy, floor!'
"He was obviously having a very good sleep.
"I had to distract him by looking out of the window and play 'spot our house' from the air."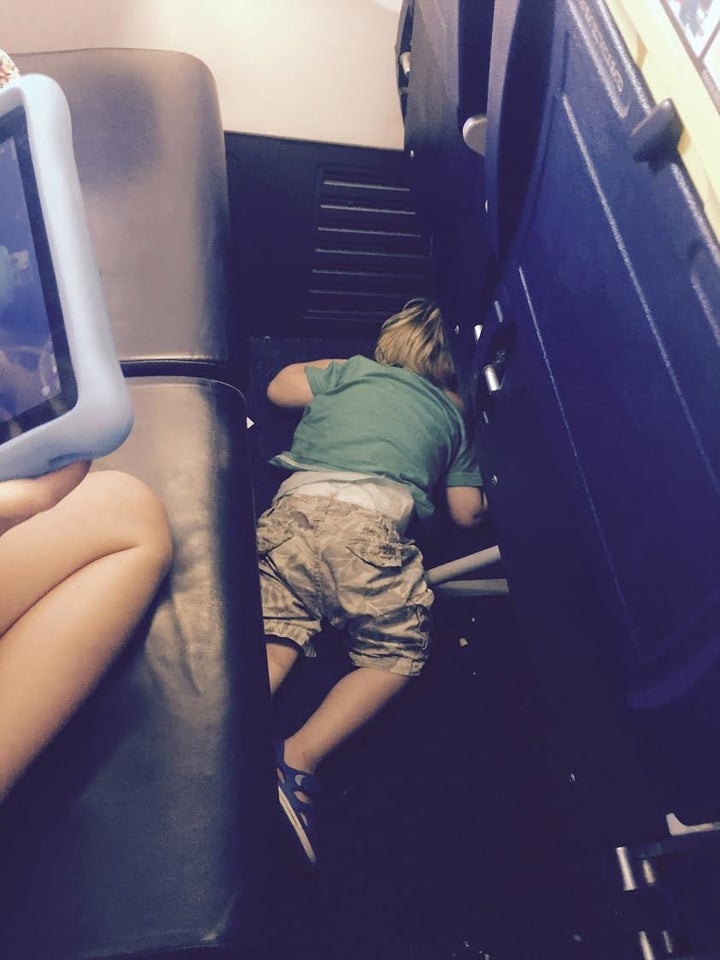 Luca then decided he wanted to carry on napping and curled up underneath his seven-year-old sister Isla's seat.
The mother added: "Isla's been really amazing with Luca. She held his hand and walked up and down with him on the flight to make sure he was ok, she's like another little mummy to him.
"The Ryanair staff were lovely with Luca. We've made the trip three times and each time he stands up and walks up and down the plane so it's not abnormal."
Ryanair declined to comment.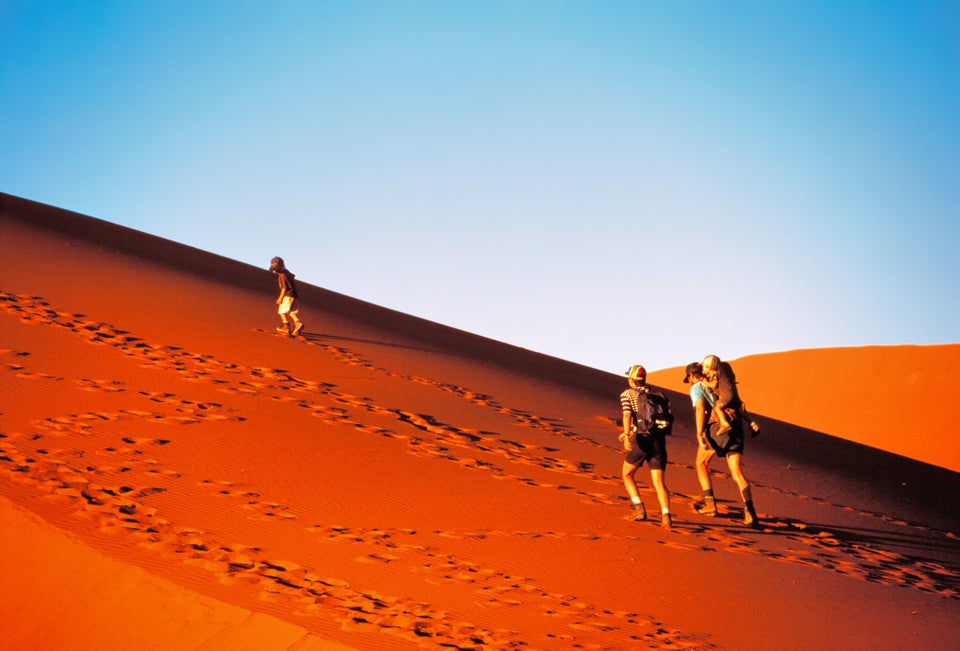 10 Ways To Take The Stress Out Of Family Holidays