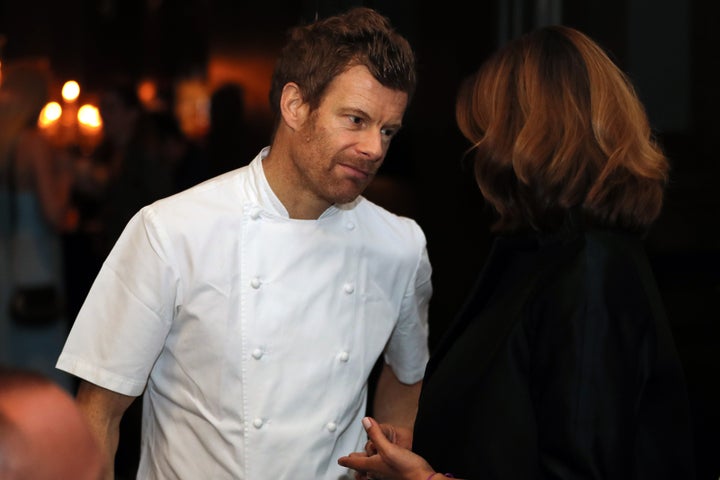 If you're up for a challenge, a £145 tasting menu for Tom Aikens' new flagship restaurant will certainly beat a tricky crossword any day of the week.
The chef, who became Britain's youngest to achieve two Michelin stars at the age of 26, has taken a trip down memory lane to produce the menu for new eatery Muse – and it's certainly unique.
"From my early childhood, I have always been captivated by the unknown, the guessing game, receiving a surprise that leaves one speechless," reads the top of the menu, which has been dubbed Aikens' "gastronomic autobiography".
"In this menu you will therefore find some clues and anecdotes on what you will be served, that resonate with my journey through both my life and my career."
There are three-course (£50), six-course (£95) and ten-course (£145) menus available and each are equally as confusing as the next.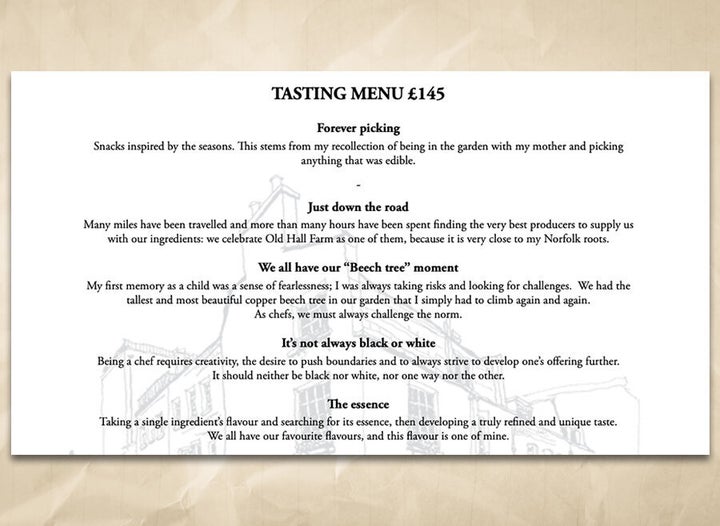 The description for one dish, called 'Muddy flats & bacon', reads: "Much of my childhood was spent on the North Norfolk Coast, in Blakeney but also in Orford, Suffolk. I have vivid memories of the smell of the sea, samphire and catching crabs with smoked bacon."
Wait, did he catch crabs using bacon? Or did the crabs come with bacon? Is this dish basically crabs in blankets?!
Another plate, simply called 'The essence', involves "taking a single ingredient's flavour and searching for its essence, then developing a truly refined and unique taste". The description continues: "We all have our favourite flavours, and this flavour is one of mine." But we don't actually know what that flavour is.
There's also a dessert dish called 'Cows and cornflakes' which may or may not be a bowl of cereal. And our personal favourite: 'We all have our "Beech tree" moment.' The description for this particular dish is pretty lengthy: "My first memory as a child was a sense of fearlessness; I was always taking risks and looking for challenges. We had the tallest and most beautiful copper beech tree in our garden that I simply had to climb again and again. As chefs, we must always challenge the norm." Reader: you may or may not be eating a tree.
The good news is that once guests are seated, more information about what they'll actually be eating will be given, the Mail reported.
According to The Sun, one critic wasn't bowled over by the tasting menu, calling it "the most affected and ostentatious drivel".
Muse, based in London's Belgravia, will open to the public in January – offering just five tables in total, and 25 seats.