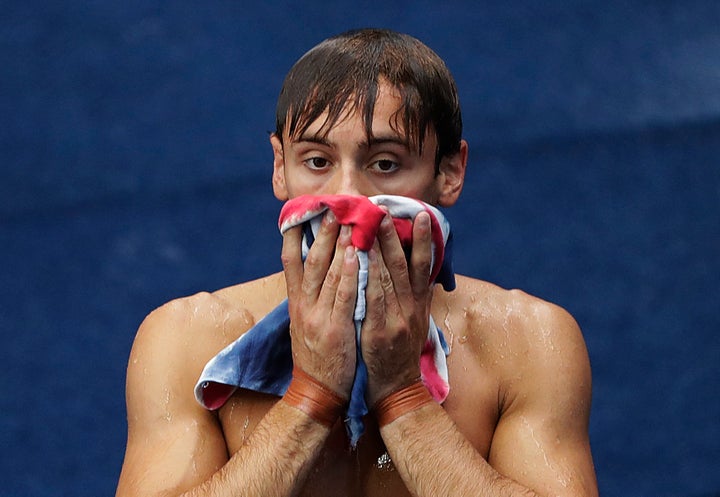 The tearful 22-year-old from Plymouth had a disappointing attempt at the men's 10m platform and ultimately came 18th - six places short of the rank he needed to progress from the semi-final.
Daley, who is engaged to fiancée Dustin Lance Black, told the Press Association after that he was "fighting until the end" and "constantly trying to fight to be up there, improve my place and fight to qualify for the final".
But soon after his dives, Daley was targeted by homophobic abusers who disparaged the star and linked his performance to his sexuality.
One Christian group even suggested that Daley's "turning gay" had not done his athletic abilities "any favours".
Despite the comments, many - including author JK Rowling - came to Daley's support to call out the abuse.
While others pointed out how Daley had become a role-model to sporting-hopefuls and had also developed into a powerful LGBT advocate.
After the event, Daley posted a photo saying he was "truly heartbroken", but added he would "never give up on my dream of being an Olympic champion".
He later told reporters: "To think that Team GB diving has already got three medals from this Games is just incredible.
"It definitely gives you a massive kick in motivation to want to stand on top of the podium in 2020."
His fiancée also wrote a post on Twitter saying Britain was "proud of all you've achieved" and added "we fight again another day".
READ MORE:
Popular in the Community