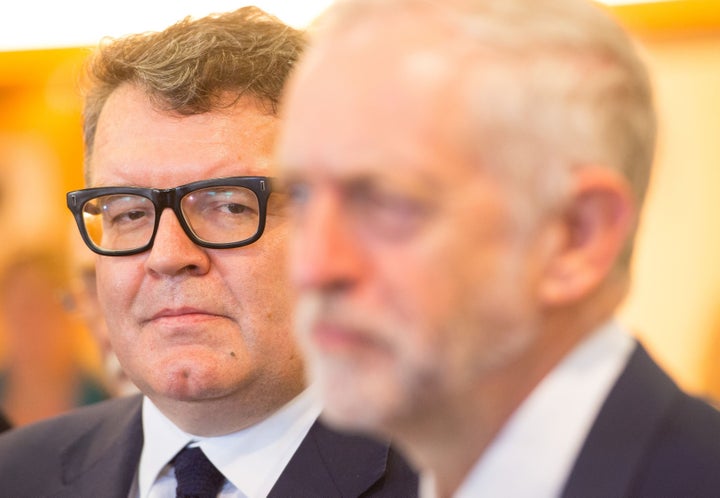 Tom Watson is to hold an emergency meeting with union chiefs in a "last throw of the dice" to get Jeremy Corbyn to quit and avoid a bitter Labour leadership battle.
The deputy Labour leader opted for the last-ditch talks after Corbyn refused to resign, despite being told to his face on Tuesday that he had to go because he had lost the confidence of his MPs.
In their first one-on-one meeting since the leadership crisis erupted, Watson told the Labour leader that he could not credibly go on in his post.
At yet another dramatic meeting of the Parliamentary Labour Party (PLP), he won applause as he revealed the contents of his 20-minute meeting with Corbyn - and said the union showdown was "one last throw of the dice" to avoid a leadership challenge.
But the biggest applause came for former leader Neil Kinnock, who denounced Corbyn's tenure and declared: "I'm not leaving this party, it's OUR party!"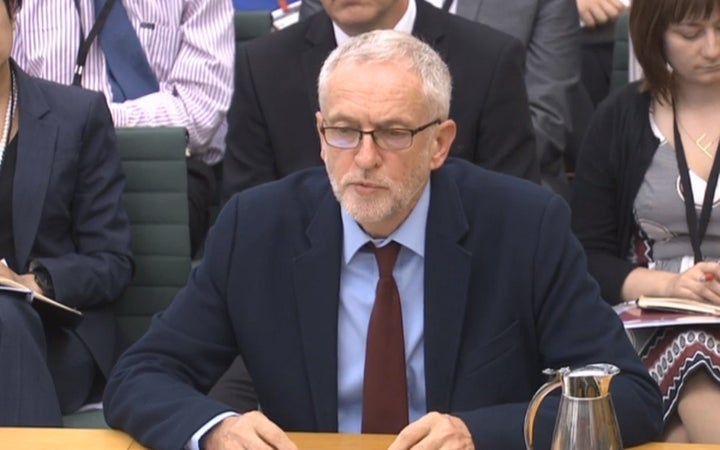 A spokesman for Watson said after the meeting that the deputy leader had for the first time told Corbyn it was time to go.
"He told him he had to have the authority of the Parliamentary Labour Party to continue as Labour leader. It was not good enough just to have the members," he said.
"Jeremy made it clear he wasn't going to leave. And that was the end of the meeting.
"Subsequently the union leaders have reached out to Tom and suggested there may be a way forward. So tomorrow morning, Tom will meeting the leaders. There is no agenda.
"Tom said he was acutely aware that the window is closing very rapidly, but asked his colleagues to give him time to see if a deal can be done."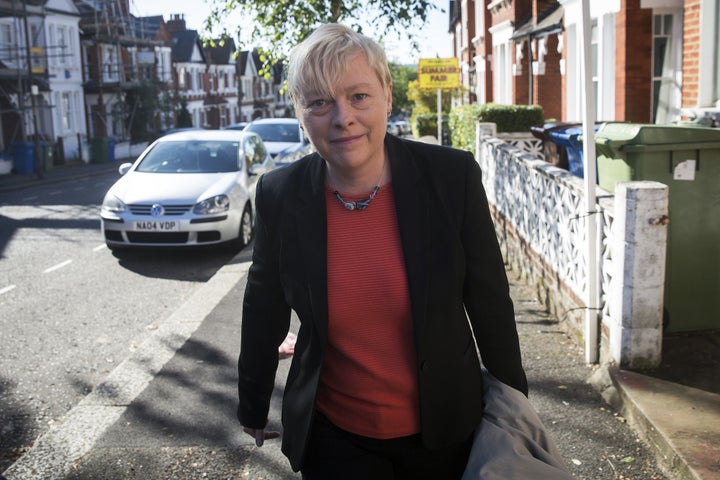 Watson has until now refused to explictly call for Corbyn to step down, but after a week of mass resignations from the Shadow Cabinet and frontbench felt that it was time to act.
Shadow Business Secretary Angela Eagle and Shadow Work and Pensions Secretary Owen Smith are both still ready to launch leadership bids if the leader refuses to quit.
Corbyn was elected with a landslide in the 2015 leadership election, attracting 59% of members and individual trade unionists' votes.
Watson will be accompanied by PLP chairman John Cryer when he attends his trade union meeting.
Among the unions expected to be present are Unite, GMB and Unison, but it is unclear what if any compromise deal can be hammered out. Watson will make clear Corbyn has to go under any scenario.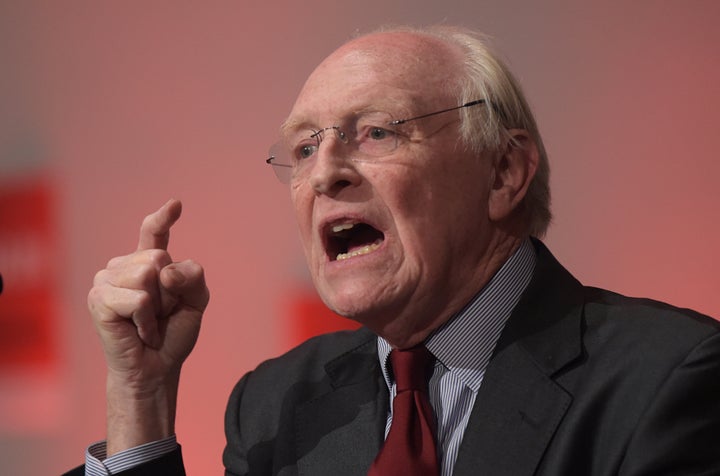 Kinnock, who fought off attempts by the far-left Militant to infiltrate Labour in the 1980s, won a standing ovation from Labour MPs - thought to be the first ever at at PLP meeting - as he denounced Corbyn's leadership.
Raising his voice so loud that it could be heard in the Commons committee corridor, the former party leader said he was speaking for the public, but also for those in the party who had jeopardised their marriages and personal lives for the sake of Labour.
At one point, veteran leftwinger Dennis Skinner said that Ed Miliband was really to blame, adding that during the 2015 election voters complained in their local supermarkets that he wasn't up to being Prime Minister.
Kinnock replied, to huge cheers: "To every Labour leader, you need to apply the supermarket checkout test - and by any measure Jeremy Corbyn fails that!"
The peer added: "You say that Corbyn has got an unprecedented mandate, but let me tell you about my mandate in 1988, when I got 88.6% of the vote and Tony Benn got 11.4%.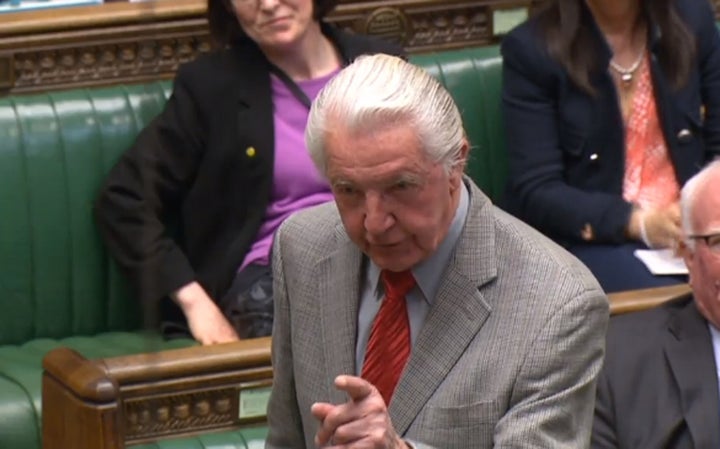 "The people on Tony Benn's side then were Dennis Skinner and Jeremy Corbyn, and they never allowed any talk of unity to stop them doing what they were doing back then."
Kinnock said that Labour's constitution in the early 20th century had shown it preferred "the Parliamentary route to socialism" not the revolutionary or "anarcho route to socialism".
A string of Labour MPs spoke at the PLP meeting, which was not attended by either Corbyn or Shadow Chancellor John McDonnell.
Sir Kevin Barron, Wes Streeting and Chris Bryant were among those who spoke. Former shadow minister Ian Lucas declared at one point that it was time to retrieve Labour from 'Marxist-Leninists' around Corbyn. He said: "We want our party back!"
Another former shadow minister Liz McInnes revealed that she voted for confidence in Jeremy "but now she joins the 172, making it 173 [MPs who oppose Corbyn]". Former shadow Treasury minister Rob Marris, who quit last week, shouted "174!"
After the meeting, former Shadow Education Secretary Lucy Powell left in tears, with a parting shot at Corbyn aide Katy Clark: "You should be ashamed of yourself"
Corbyn's Parliamentary support crumbled further today as Shadow Cabinet Office Minister revealed she had voted for the 'no confidence' motion, and Shadow Europe Minister Fabian Hamilton became the latest to quit his post.
The Shadow front bench was so depleted that it needed new Shadow Communities Secretary Grahame Morris and Shadow Defence Secretary Clive Lewis to fill the benches at Education Questions.
Popular in the Community