A historian and journalist who says he was hounded from his home – and the UK – by Tommy Robinson and his followers has raised £10,000 to sue the English Defence League founder.
Soon he was receiving hate mail, death threats and visits in person from Robinson's associates. At one point the stress left Stuchbery, 39, being admitted to hospital with high blood pressure, and he and his wife Chani ultimately decided to move to Germany for a fresh start.
Yet the campaign of harassment had been triggered by nothing more sinister than Stuchbery calling out Robinson for posting misinformation on his social media accounts – something even Robinson himself accepted he had done.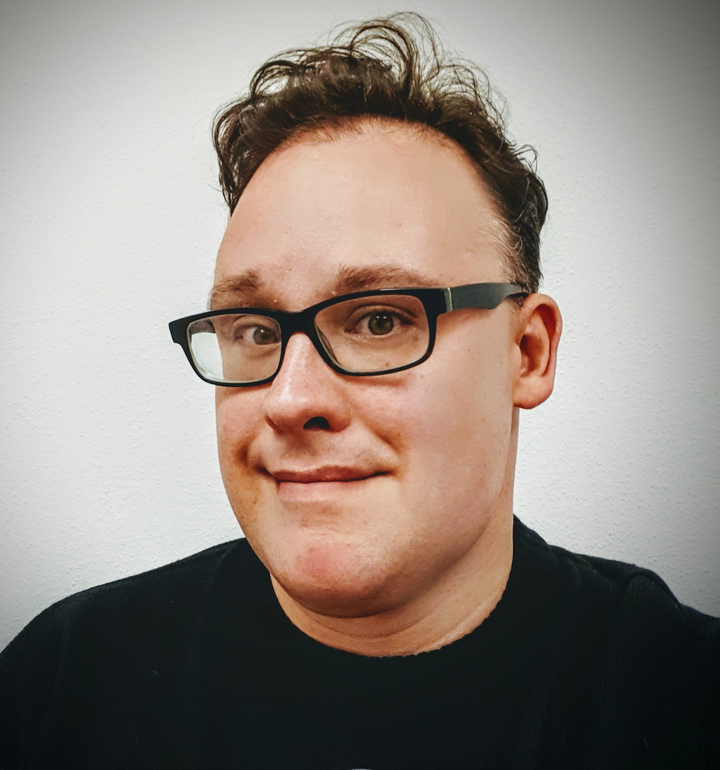 Resisting Hate wants it to be the first in a series of civil cases against the far-right activist, with the ultimate aim of bankrupting Robinson so he can no longer be a safety threat to the public.
Facebook videos
Stuchbery had made no secret of his opposition to Robinson's Islamophobic opinions and activism.
After footage went viral showing 15-year-old Jamal being attacked in his school playground, Robinson posted videos on Facebook wrongly claiming the refugee had previously attacked a girl from the same school. He later accepted this was untrue.
Stuchbery, who has covered far-right issues for several publications, said: "When Robinson was defaming a young kid, I couldn't sit by and do nothing. I made a video and tweeted about it and spread the word.
"I wrote about how Robinson was using his social media accounts to harass people."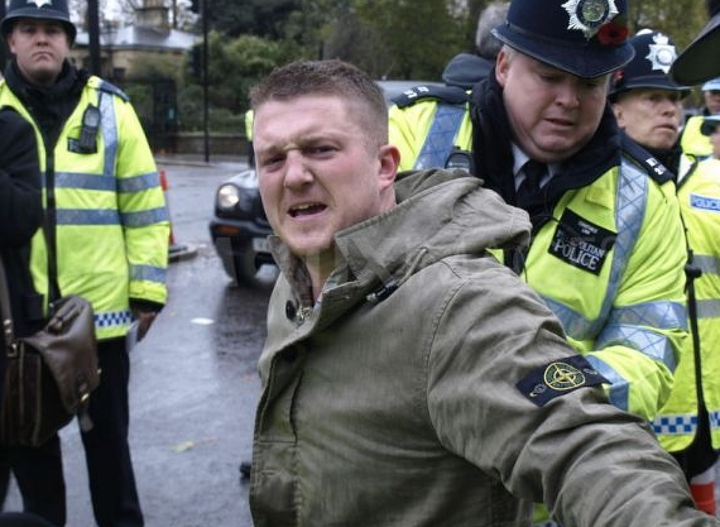 Stuchbery says Robinson retaliated by turning up unannounced at his home in Luton at night and banging on his doors and windows shouting for him to come outside.
Robinson filmed himself at Stuchbery's address and, although police arrived and told him to leave, he returned the following day.
Footage shot by Robinson showed him banging on the front door and windows of Stuchbery's home and threatening to make a documentary exposing the campaigner and he gave out his Luton address numerous times during his recording.
Towards the end of the footage, seen by HuffPost UK, Robinson said in a message to Stuchbery: "If you don't have another peaceful night's sleep in your home, you brought it all on yourself, mate.
″The whole of Luton is going to know there's a complete wrong 'un living in that house. You might as well move, mate. And then, when you move, I'll find you again."
Robinson's visit to Stuchbery came a day after lawyers representing the Syrian boy Jamal attempted to sue Robinson for defamation. Stuchbery had helped crowdfund them.
During the footage, the former EDL leader said his doorstepping of Stuchbery was retaliation for a "campaign of hate" against him and his family by "far-left activists".
HuffPost UK has approached Robinson for comment.
Robinson's visit to his home in Luton was the start of a prolonged period of harassment against him from Robinson and his supporters. "Tommy Robinson made videos calling me a far-left extremist and an antifa [anti-fascist] organiser who was promoting violence, which simply wasn't true," he said.
"He said some very damaging stuff about me which led to me getting a lot of hate mail. Someone even sent a USB stick which, if I had put it in my computer, would have fried it.
"An associate of Robinson turned up at my house a couple of times and took photographs and made threatening remarks.
"I found out there were threats being made about me on online forums with people offering others money to hurt me. I received hate mail from people threatening me and telling me I was a dead man.
"It was like a target had been painted on me and he was doing a very good job of tarnishing my name by making false claims about me."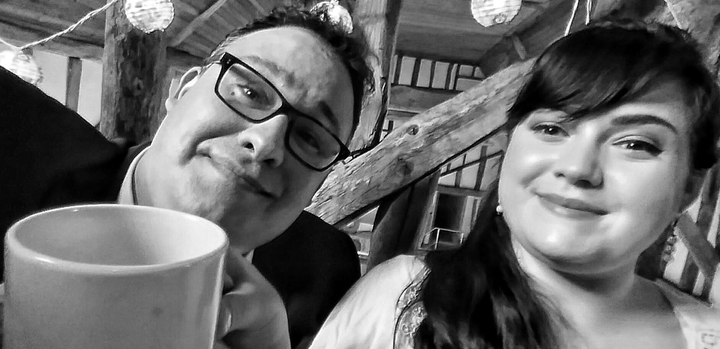 Stuchbery, who was working as a copywriter at the time, says the abuse made him and his wife fearful, and he became reluctant to leave the house.
"I had to leave my job in the midst of all this furore," he said. "It made me ill and I was signed off with stress. I was unable to return to work as I wasn't well enough so I indirectly lost my job due to the harassment and I couldn't find further work due to my ill health."
In July, Stuchbery says, his blood pressure went "through the roof" and he ended up in hospital for several days. In September, he and his wife – who is German – decided to relocate permanently to Germany.
Civil case
A few months on, having had time to think, Stuchbery now plans to pursue a civil case against Robinson, who has denied he is racist.
He explained: "Tommy Robinson has taken a lot from me and said things about me which had no basis in reality but were being amplified through his rhetoric.
"I feel we were hounded from our home and out of the country by him. The whole thing has left me with high blood pressure and I need ongoing observation and care.
"It is only reasonable that Tommy Robinson should be held to account. I want to take him to court for damages and compensation for being made to leave this country."
Stuchbery added: "I feel more people who have been victims of this kind of harassment should pursue this kind of action and make it very hard for the culprits to profit out of intimidation."
The fundraising appeal in aid of Stuchbery's mission to sue Robinson has been organised by Roanna Carleton-Taylor, founder of Resisting Hate. It has already raised more than £10,000 – half its target.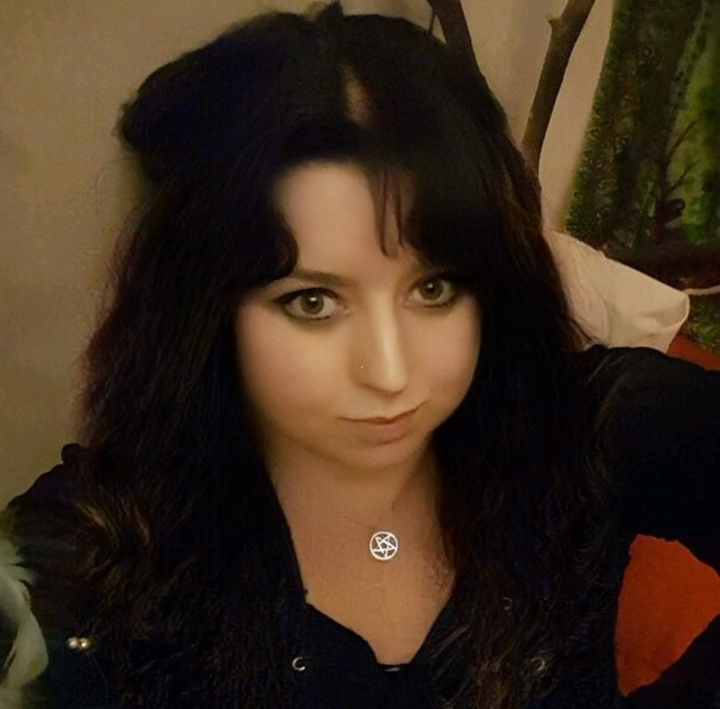 She told HuffPost UK the organisation had been monitoring Tommy Robinson amid concerns he was a danger to society.
She said: "Tommy Robinson is a racist and fascist who is stirring up hate towards minority groups, particularly the Islamic community. It has reached the point where his actions are putting innocent people at risk.
"His harassment against our associate Mike Stuchbery was twofold – he not only harassed him directly but incited his supporters to target him.
"Our fear is that Tommy Robinson is using online platforms to incite his followers into hate crime and abuse, which is putting members of the public at risk.
"This will be the first in a series of civil cases and the ultimate aim is to see him bankrupted and discredited in the eyes of his supporters.
"If he doesn't have the funds to motivate and incite his bank of supporters, he will no longer be a threat to the public."