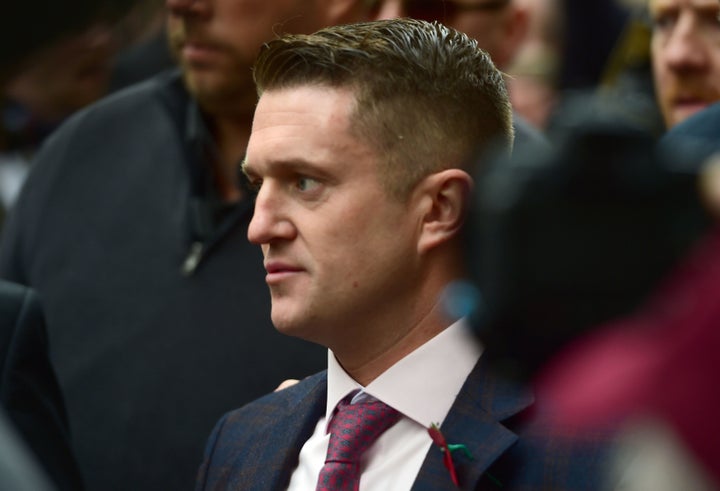 A lawyer suing Tommy Robinson on behalf of a Syrian teenager has rejected claims by the far-right activist's supporters that he is blocking free speech in launching legal action.
The 15-year-old was shown being attacked at school in a video which went viral last week and his family are now taking legal action against the English Defence League founder for making "serious allegations" against him.
Tasnime Akunjee, the solicitor acting for the family, wrote a letter to Robinson saying they had been made aware of "false and defamatory allegations in respect of our client" made on Facebook – which have since been removed.
On Monday the lawyer said the legal action was not an attempt to impede Robinson's right to free speech, but that the family were suing him for "spreading lies about a young boy".
The alleged bullying incident took place at Almondbury Community School in Huddersfield on October 25 and a video emerged last week which has been viewed more than 15 million times.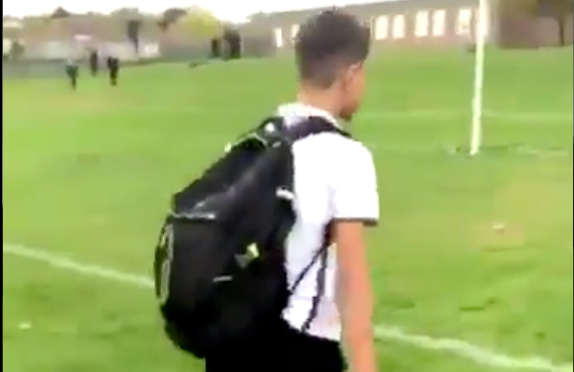 A 16-year-old boy has been summoned to youth court to be charged with assault and is awaiting a date, West Yorkshire Police said.
The footage of the attack showed the victim, who settled with his family in Huddersfield two years ago after fleeing Syria where one of their relatives was tortured and killed, being attacked despite having his arm in a cast.
However, Robinson waded into the debate by claiming the victim had attacked a white girl from the same school, uploading videos making accusations against the boy.
Akunjee, who works for Farooq Bajwa and Co Solicitors in Mayfair, London, told Robinson in a letter that they had been made aware of two videos posted to his Facebook page on November 29.
The letter to Robinson, whose real name is Stephen Yaxley-Lennon, states: "We wish to place you on notice that our client intends to pursue legal action against you in respect of the contents of these publications and you will shortly be receiving formal pre-action correspondence in this respect."
It goes on: "In the interim, we request that the publications concerned are removed immediately as they are causing ongoing damage to our client."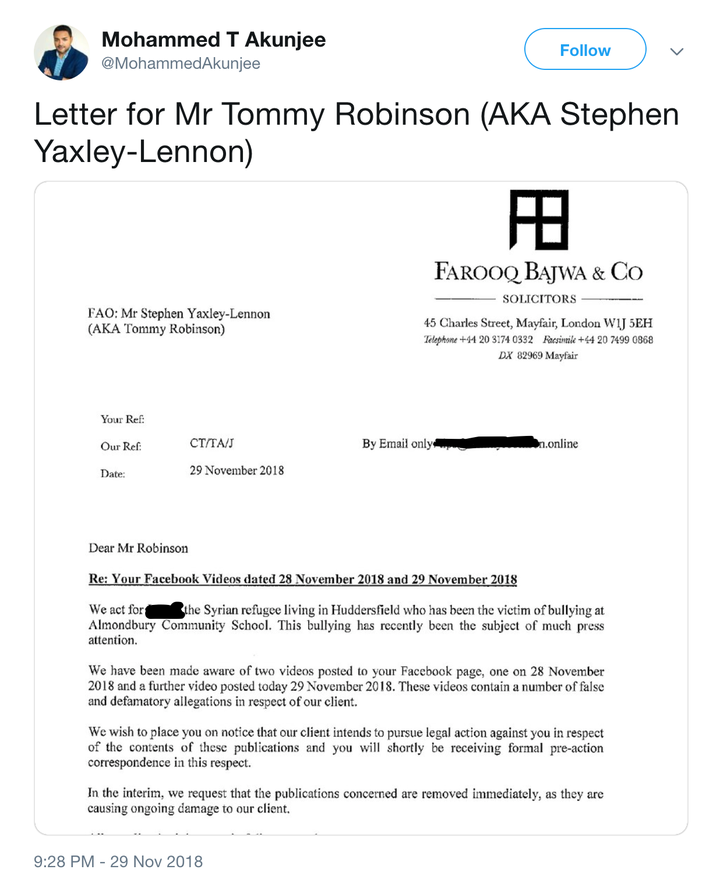 Speaking to HuffPost UK, Akunjee said that while social media had highlighted the plight of the 15-year-old, it had also brought his family acute pain.
He added: "Tommy Robinson decides to wade in on the issue of a child who has escaped fearing for his life from another country and is then bullied to the point where his arm is in a cast and his sister is also attacked.
"Tommy Robinson thinks it is a good idea to defame this 15-year-old boy and accuse him of being the author of his own bullying. It is actually sickening."
He added they were made aware of Robinson's videos by concerned citizens and they urged the family not to watch them.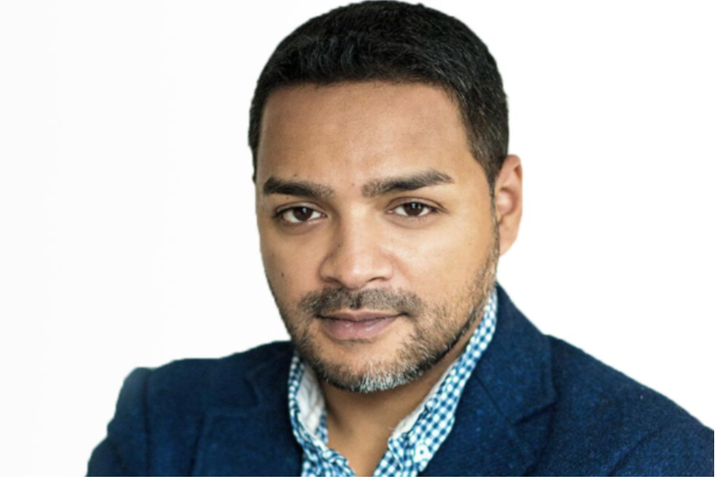 However, Akunjee said they faced the difficult task of asking the teenager about Robinson's claims and said he "completely refuted them."
The lawyer said: "We have sent this letter to Tommy Robinson by e-mail and are awaiting a response.
"There is a much more detailed letter which we will be sending to his home address in due course."
Akunjee added: "Robinson's free speech is not being blocked in any way. He is being held to account for lying about a child."
Robinson later took to Facebook and told his followers he had been duped by a fake account, before deleting the video.
"I have been completely had, how embarrassing man," he said.
Akunjee said he regarded the removal of Robinson's videos as "a win".
The activist was jailed for contempt of court earlier this year after posting videos about a child grooming trial involving a group of Asian men. He was later freed on appeal.
After footage of the attack against the 15-year-old was shared online, the attacker, who is believed to have been a supporter of Robinson, was sent a barrage of threats.
However, the victim revealed to HuffPost UK that he was concerned about his fellow pupil and said he didn't want anything terrible to happen to the bully.
A GoFundMe page launched last week to raise money for the Syrian teenager has raised more than £150,000, with donations flooding in from around 39 countries.