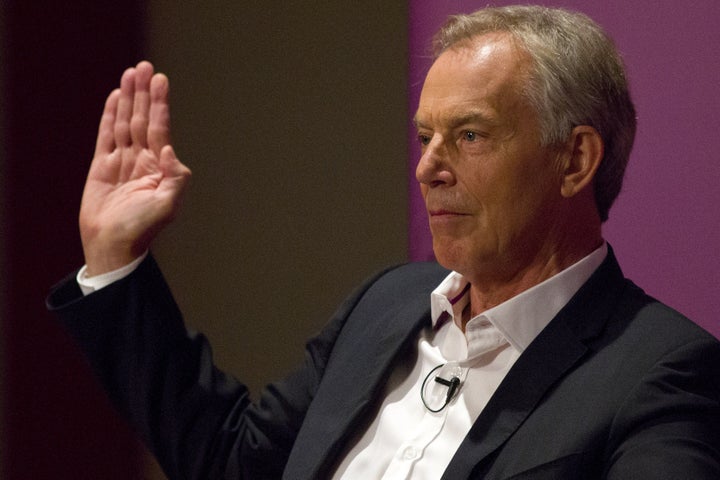 A third of young people believe Tony Blair is linked to crimes against humanity, a survey has revealed.
A Survation poll carried out on behalf of the New Cultural Forum show 34 per cent of 16-24 year olds associate crimes against humanity with the former Labour leader.
Some 39 per cent of those surveyed also linked former US President George W Bush to such crimes.
More youngsters associated anti-humanitarian acts to Blair and Bush than to Cambodian dictator Pol Pot, who oversaw the killing of up to three million people during his reign in the 1970s.
The findings come in a report that warns young people in the UK are not being taught the brutal consequences of Communist dictatorships.
Labour MP Mike Gapes blamed the "drip drip drip" of anti-Iraq War feeling for the survey results.
The Ilford South MP, who voted for the Iraq invasion in 2003, told the Huff Post UK: "Maybe those young people were from families who were against the war and grew up in that environment.
"What we did as a Government was to stop crimes against humanity, like in Kosovo."
Of the 22 names put to the 883 young people surveyed, the figure most associated with crimes against humanity was Adolf Hitler – with 87 per cent.
However, eight per cent of those asked had never heard of the Nazi dictator.
Other leaders less associated with such crimes than Blair include Slobodan Milosevic (13 per cent), General Pinochet (15 per cent) and Mao Zedong (20 per cent).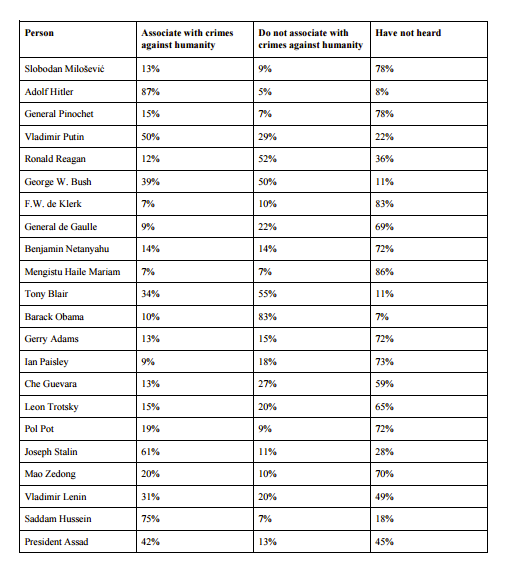 Dennis Sewell, a former BBC reporter who authored the document, said: "I think the kind of received wisdom over the Iraq War was that Blair and Bush were guilty of war crimes."
"One would hope that ten years later people will have read more and know more. We are surveying people who are relatively naïve."
The report also discovered that that 41 per cent of young people had positive feelings towards socialism, while just 28 per cent felt that way about capitalism.