The Conservative party has started recruiting candidates for the European elections in an apparent concession that Brexit will be delayed beyond May.
An email sent out by Tory HQ to the party's candidates list states: "Due to the current situation we will be contesting the European elections on May 23 and the closing date for nominations is April 24".
It will cause acute embarrassment to Theresa May, who is seeking a short Brexit delay to June 30 that can be cancelled beforehand if she can get a withdrawal deal through the Commons, in the hope that the UK will avoid having to take part in elections to the European Parliament.
But the EU is considering a counter-proposal for a year-long "flextension" which can be cancelled if a deal is passed, but will otherwise mean European elections in the UK, with leaders set to thrash out an agreed plan at a crunch summit on Wednesday.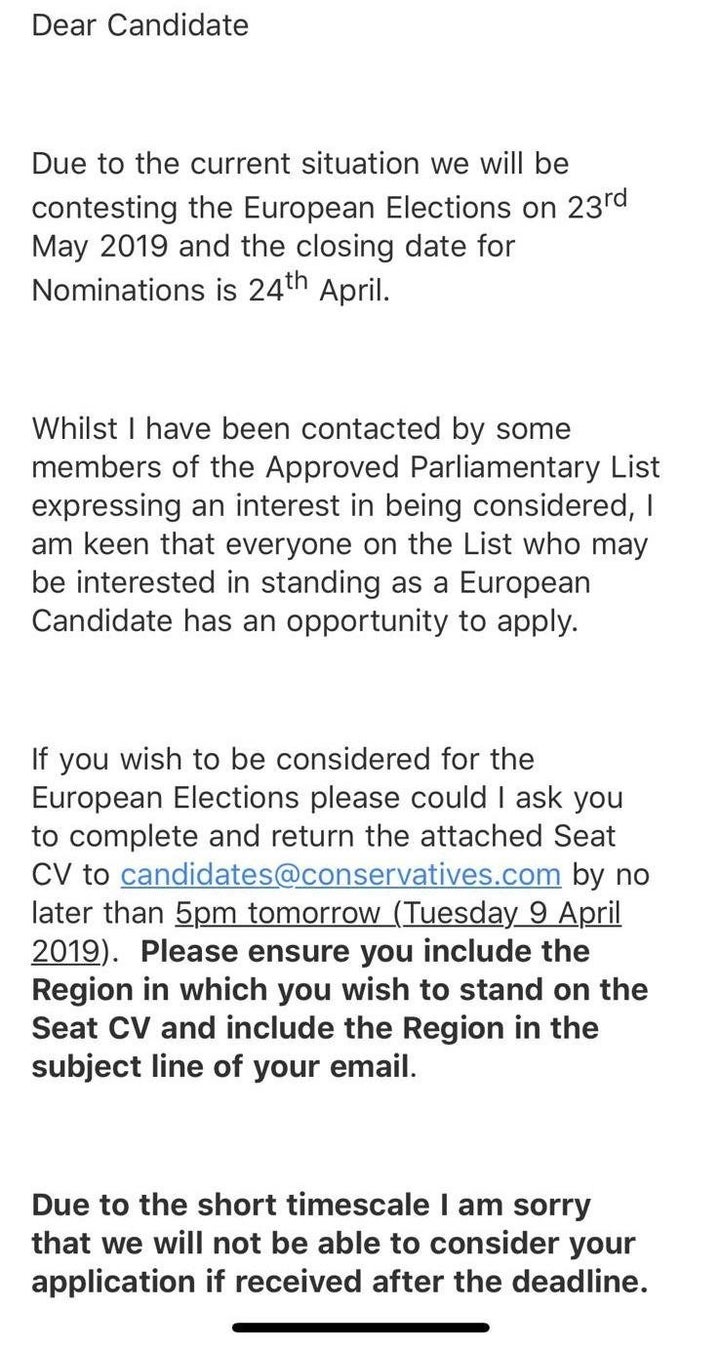 HuffPost UK understands the prime minister was on Monday confronted about extending Article 50 by Brexiteer cabinet ministers, some of who may consider resigning if Britain has to contest the European polls.
But May was said to have revealed few details about her strategy for the coming weeks, as talks with Labour to find a cross-party compromise deal continue but show few signs of an imminent breakthrough.
The call out for candidates sparked an immediate backlash from Tory MPs.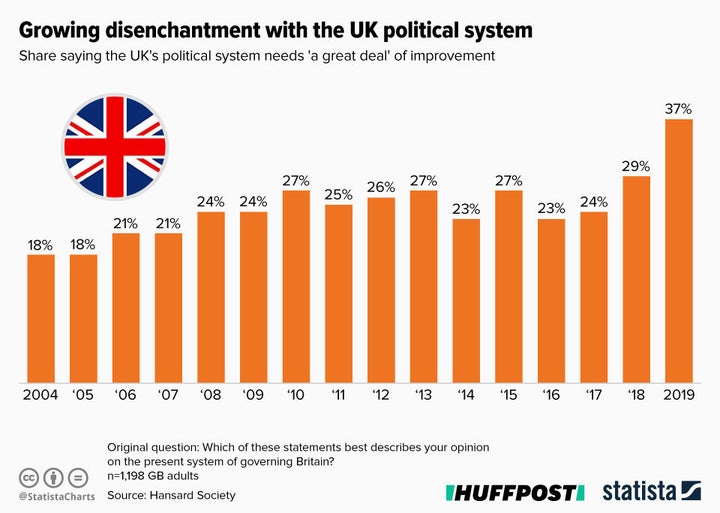 Bob Seely, a loyalist, said: "Wish this was a week-late April fool wind-up. If true, let's hope we pull out beforehand. This is really going to wind-up our voters, and not surprisingly."
It came as the government published the legislation required to set the date of European Parliament elections in the UK - part of the legal process ministers must follow while the country remains an EU member.
It paves the way for notice of the elections to be issued by the deadline this Friday April 12, inviting nominations from candidates and alerting voters that elections are happening.
One source within the backbench European Research Group of MPs said: "It's good to know that Theresa May can say bad things with certainty. If it's set to destroy the party, she's firm of purpose and pushes on. Corbyn and Barnier are lucky to have her."
A Cabinet Office spokesperson said: "It remains the government's intention to leave the EU with a deal and pass the necessary legislation before May 22, so that we do not need to participate in European parliamentary elections.
"As a responsible government today we have taken the necessary steps required by law should we have to participate.
"The day of poll order provides returning officers with a date to hold potential European parliamentary elections, but it does not make these elections inevitable as leaving the EU before the date of election automatically removes our obligation to take part."
A spokesperson for the Conservative party said: "It remains the Government's intention to ratify a deal that allows us to leave the European Union before 23 May 2019, so that we do not need to participate in European Parliamentary elections - however we are taking responsible preparations for these elections should that not prove possible."
A source added that the email to candidates was emphatic that this was 'responsible' planning and that the elections were "not inevitable".
Lib Dem Brexit spokesman Tom Brake said his party's candidates would be selected soon "and we are raring to go to the polls".
"The Tories have made an absolute dog's dinner of Brexit and instead of working to give people the final say, Corbyn seems to have joined the Tories at the table," he said.
"We have been fighting tooth and nail not just to keep the UK in the EU, but for the UK to be a leader in the EU. Just imagine what we could achieve if Brexit was stopped, not least using the billions earmarked for Brexit to instead regenerate the towns, cities and communities in the greatest need."