A Tory councillor has been suspended by the party after calling for opponents of Brexit to be subject to treason laws.
Christian Holliday, a member of the Guildford Borough Conservative Association, had started a petition on a Government website declaring that support of the UK's continued membership of the EU should be made criminal offence.
Holliday said that the Treason Felony Act should be amended "to make supporting UK membership of the EU a crime".
"It is becoming clear that many politicians and others are unwilling to accept the democratic decision of the British people to leave the EU," the petition stated.

"Brexit must not be put at risk in the years and decades ahead. For this reason we the undersigned request that the Treason Felony Act be amended as set out in this petition.

The Treason Felony Act be amended to include the following offences:

- 'To imagine, devise, promote, work, or encourage others, to support UK becoming a member of the European Union;

- To conspire with foreign powers to make the UK, or part of the UK, become a member of the EU."
Hundreds of people signed the petition since the row broke on Monday, and the total reached more than 1,200 names.
But within hours Paul Spooner, the Tory leader of Guildford Borough Council, announced that he had withdrawn the Conservative whip from Mr Holliday.
Spooner was later reported as saying: "It is illogical nonsense from someone who clearly needs support."
Downing Street distanced itself from the petition earlier today but did not hint that Holliday should be suspended.
Asked if the Theresa May supported the idea, her official spokeswoman said: "Different people will chose their words differently. The Prime Minister is very clear that the British people have made their decision."
Guildford residents voted to Remain in the EU by 56%, although the nation voted narrowly by 52% to 48% for Brexit.
When Holliday started his petition with a Tweet (since deleted), his idea was met with ridicule.
Please sign my petition to make supporting EU membership an offence after we leave:https://t.co/ZhbiB8eDQn #Brexit #Article50

— Christian Holliday (@CllrHolliday) October 15, 2016
Treason felony, as outlined in the Treason Felony Act 1848, defines intention to deprive the sovereign of their Crown, levy war against the Crown or incite a foreign force to invade the UK as crimes punishable by up to life imprisonment.
It is separate from the offence of high treason which covers amongst others, such crimes as plotting to kill the sovereign, their wife or heir.
Holliday has previously addressed the issue in an interview with the Guildford Dragon in which he said: "... there is no doubt that among the 48% of people who voted Remain, there are some genuine Euro Federalist sympathisers – people who genuinely and wholeheartedly believe in a United States of Europe, the ending of nation states and that Britain should be part of this.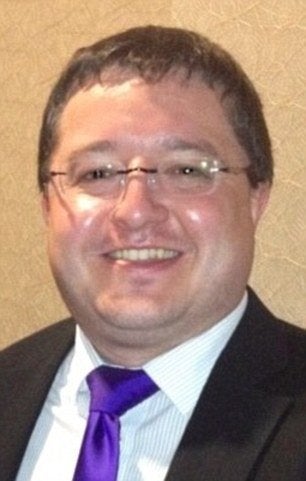 "To them I say you must move on and accept that it is not, and never was, our destiny.
"If you can't accept that, you know where the Channel Tunnel is. Some may find this statement harsh, but questions must be asked of those whose first loyalty is now to a United States of Europe."
Liberal Democrat foreign affairs spokesman Tom Brake said: 'It's bad enough that a Conservative Councillor is trying to shut down any democratic debate about Brexit as treason, but it's downright frightening that the Prime Minister has so far refused to condemn him.
'People did not vote to turn back the clock to medieval Britain.
'The Lib Dems will be the real voice of opposition and fight against a reckless Brexit that takes us out of the Single Market.'
Related