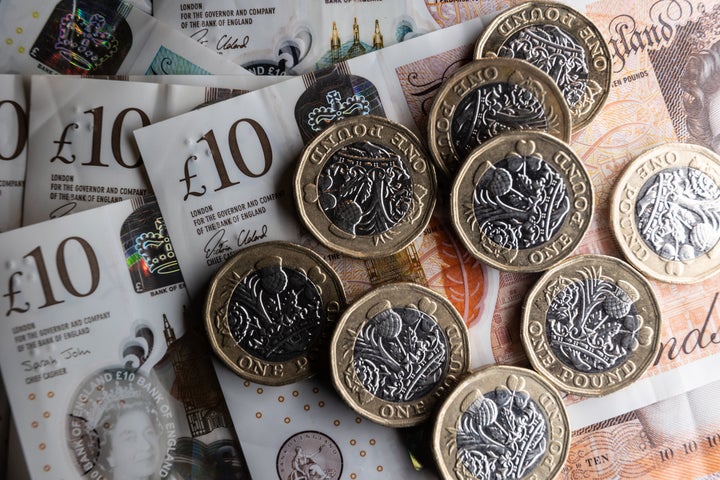 A Tory minister has sparked an angry backlash after he hinted that benefits could be cut in real terms by the government.
Andrew Griffith refused to confirm that welfare payments will rise by the September rate of inflation, which was confirmed this morning as 6.7%.
The government normally uses that benchmark when deciding what the annual increase in benefits should be.
But asked whether that would happen again this year, Griffith would only say it was now up to the Department for Work and Pensions to make a recommendation on how much benefits should go up.
He told Sky News: "That process is yet to happen. It wouldn't be right to come out immediately after today's figures. We should let that process run.
"Last year we increased benefits by 10% to protect people, one of the largest ever increases."
He added: "It is right that we ... take that number, we put that into the process and in due course update with whatever the government's plans are."
A No.10 spokeswoman echoed his comments, saying the September inflation rate would "feed into" the government's decision-making process.
Anti-poverty campaigners Save the Children, the Trussell Trust, the Joseph Rowntree Foundation, Action for Children, Citizen's Advice and The Children's Society today issued a joint-letter to Tory MPs demanding that benefits go up by 6.7%.
They said: "We urge you to call on the Chancellor to do the right thing for families on the lowest incomes and increase benefits at least in line with September's inflation figures at this year's autumn statement.
"After benefits were uprated in line with inflation last year, things haven't got better for families. In fact, we are hearing they have got worse."
A spokesman for Labour leader Keir Starmer said they would put benefits up by 6.7% if they were in power.
Lib Dem Treasury spokesperson Sarah Olney said: "People are struggling to put food on the table, pay their mortgage bill and heat their home, yet this government doesn't seem to care.
"The very least ministers could do is offer struggling families and pensioners some reassurance, by committing to properly raising benefits in line with inflation and protecting the triple lock on pensions."
"Not doing so would callously fail to recognise the intense pressure that the Conservative party's economic vandalism has set upon households and would risk another heating and eating crisis this winter."