George Osborne has been accused trying to "muzzle" pro-Brexit Conservative MPs.
Tory backbencher Anne Main tore into the chancellor on Wednesday in the Commons for not answering questions about the EU.
"I am basically getting answers that say 'talk to the hand'," she said. "They are trying to muzzle us when we are trying to get the truth of all this."
The St Albans MP said David Cameron and Osborne were "trying to make sure we do not get any answers".
She added: "The government is acting disgracefully and I am ashamed at their behavior."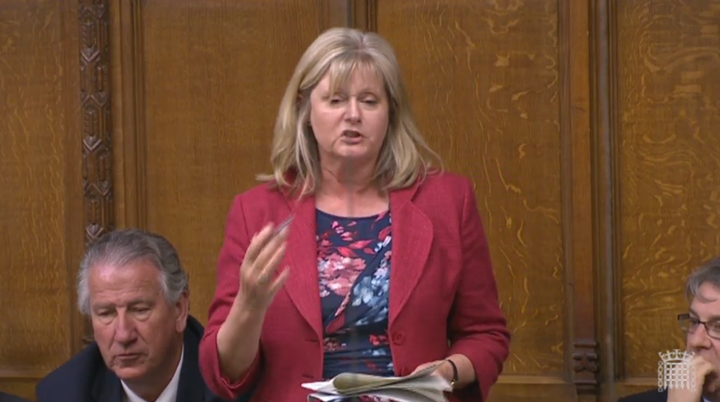 Standing in for Cameron and PMQs today, Osborne said it was not "any great revelation that different Conservative MPs have different views on the EU".
"That's why we are having a referendum," he told the Commons. "Because this issue does divide parties and families and friends and we made a commitment in our manifesto that the British people would decide this question."
Angela Eagle, Labour's shadow first secretary of state who took the place of Jeremy Corbyn, made fun of Tory splits over Europe.
"With 29 days to go until the most important decision this country has faced in a generation, we have before us a government in utter chaos. Split down the middle. At war with itself," she said.