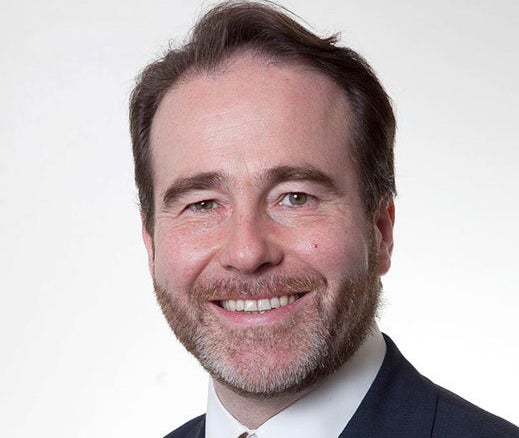 Conservative MP Chris Pincher has referred himself to the police following accusations he made an unwanted sexual advance at former Olympic rower and Tory activist Alex Story.
Downing Street said on Sunday evening that Pincher had also "voluntarily stood down" from the Whips' Office.
The Tamworth MP has been accused of acting like a "pound shop Harvey Weinstein".
Writing in the Mail on Sunday, Story said in 2001 Pincher had untucked his shirt, massaged his neck and told him: "You'll go far in the Conservative Party."
Pincher told the newspaper: "I do not recognise either the events or the interpretation placed on them by The Mail on Sunday.
"Whatever may or may not have happened or been said was obviously many years before I became an MP. If Mr Story has ever felt offended by anything I said then I can only apologise to him."
Pincher's resignation from the Whip's Office comes amid denials that the party enforcers have a secret "black book" detailing sexual assaults by MPs.
Amber Rudd told the BBC on Sunday she had seen no evidence that the party was covering up abuse. "I was a Whip myself and I don't recognise some of those more lurid stories that are told about the sort of things Whips knew and did," she said.
The Home Secretary also revealed that the investigation into Damian Green, the first secretary of state, would be expanded to include allegations pornography was found on computers in his parliamentary office in 2008. Green denies the accusations.
Tory MP Anna Soubry told the BBC's Andrew Marr programme Theresa May should call in the Whips and find out what information they have on MPs.
"All the stuff that they know must be given to the Prime Minister and we must do things properly, and not behind the scenes, in some instances covering up, which is totally unacceptable," she said.
Also on Sunday, Tory MP Daniel Kawczynski was referred to the party's disciplinary committee.
He faces allegations he pressured a young woman who worked in parliament into meeting a wealthy businessman. Kawczynski denies anything inappropriate took place.
Tory MP Dan Poulter is under investigation following allegations he behaved inappropriately towards women in Westminster. He denies the allegations.
And former Tory cabinet minister Stephen Crabb has admitted writing some "pretty outrageous things" in text messages to a young woman who applied for a job in his office.