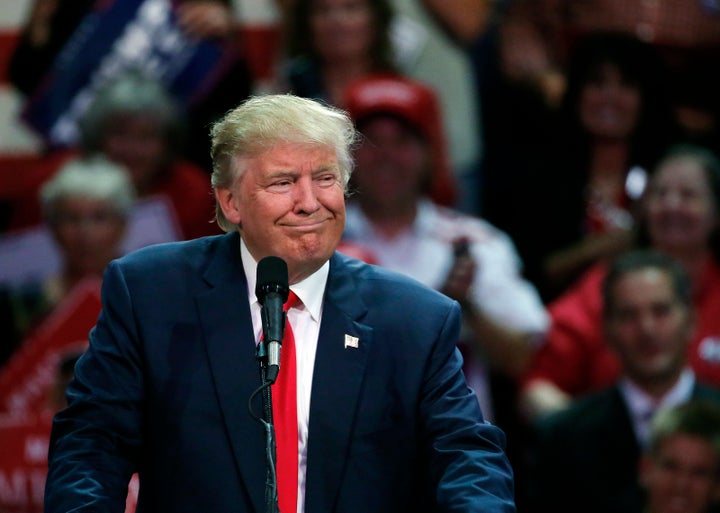 Gordon Brown has been compared to Donald Trump by a veteran Conservative MP.
Speaking on the fringes of the Conservative Party conference in Birmingham on Tuesday evening, former Tory cabinet minister Theresa Villiers expressed "grave concerns" about the idea of Trump being elected president of the United States.
"To have some who is irascible, volatile and unpredictable and changeable with his finger on the nuclear button, is something that fills me with a degree of foreboding," the Brexit campaigner said.
"I think some of the things he has said about minorities groups, about women, are frankly pretty offensive."
Sir Gerald Howarth said her description of the Republican presidential candidate reminded him of the former Labour prime minister.
"When you mention the prospect of a president irascible, volatile, finger on the nuclear button, I thought we had Gordon Brown and had been there and done that," he said.
This morning, Prime Minister Theresa May said whether Trump or Hilary Clinton was elected president was "entirely a matter for the American people".
As home secretary, May had heavily criticsed Trump. "The comments Donald Trump made in relation to Muslims were divisive, unhelpful and wrong," she had said.