A Conservative MP has dramatically revealed she has already formally demanded David Cameron face a leadership challenge.
Nadine Dorries, a longtime critic of the prime minister, today said the prime minister had "lied profoundly" during the EU referendum campaign.
In order to trigger a no confidence vote in Cameron, 50 Tory MPs have to write letters to the chairman of the Conservative Party's backbench 1922 committee.
Dorries told ITV's Peston on Sunday programme: "My letter is already in."
The Mid Bedfordshire MP said she expected a "considerable number" more would be sent in after the June 23 referendum and revealed she was backing Boris Johnson to replace Cameron.
"If the 'Remain' campaign wins by a large majority, 60/40, then David Cameron might just survive," she said.
"But if 'Remain' win by a narrow majority, or if 'Leave' as I certainly hope and I think will win, he is toast within days."
Asked in 2012 by The Huffington Post if she was one of the 14 Tory MPs then believed to have signed letters Dorries replied merely: "I couldn't possibly say."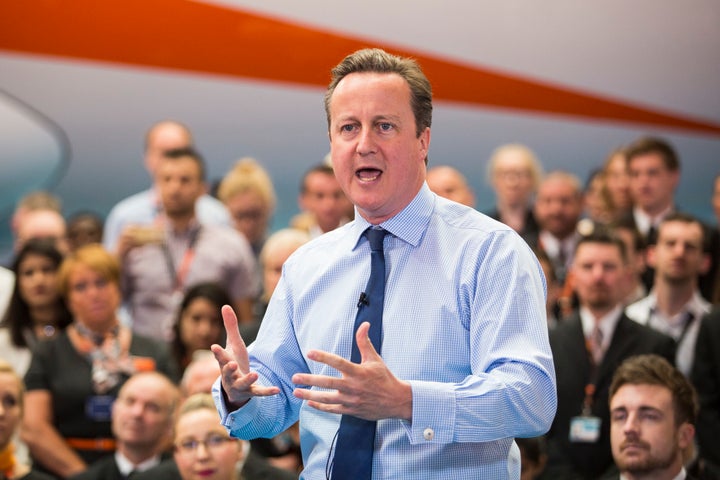 Dorries comments came after fellow Tory MP Andrew Bridgen said it was "highly likely" there would be a challenge to Cameron's leadership after the referendum.
"I think there's at least 50 colleagues who are dissatisfied with the way that the prime minister has put himself front and centre of a fairly outrageous Remain campaign," he told BBC Radio 5 Live's Pinnaar's Politics.
He said the government should call an early general election to increase its majority.
"We probably need to go for a general election before Christmas and get a new mandate from the people," he said.
And in an extraordinary attack on the prime minister, one Tory MP told the Sunday Times today:
"I want to stab him in the front so I can see the expression on his face. You'd have to twist the knife, though, because we want it back for [George] Osborne.

"All we have to do is catch the prime minister with a live boy or a dead girl and we are away."
Former work and pensions secretary Iain Duncan Smith, a leading Brexit campaigner, told Peston he was "not going to be in favor at changing the prime minister at this particular point".
He said of Cameron: "If he were to stand again I would support him."
And backbencher Nigel Evans, a secretary of the 1922 committee, said "I don't think it is going to happen" when asked about a no confidence vote in Cameron.
Cameron has said he will step down as Tory leader before the 2020 general election.
Related