Tory MP Philip Davies has come under fire for attempting to block legislation that would see schoolchildren taught about LGBT relationships.
Davies – who sits on parliament's women and equalities committee – entered the Commons during the last moments of a debate on the new curriculum on Wednesday night in order to object.
His shout of "no" sparked outrage in the chamber, with MPs arguing he should not be allowed to vote as he had not participated in the debate.
But deputy speaker Lindsay Hoyle said his objection must be recognised.
It means the vote on the motion – which was introduced by the government – will not take place until next week. Under parliamentary rules, only one MP needs to object in order to hold up a vote.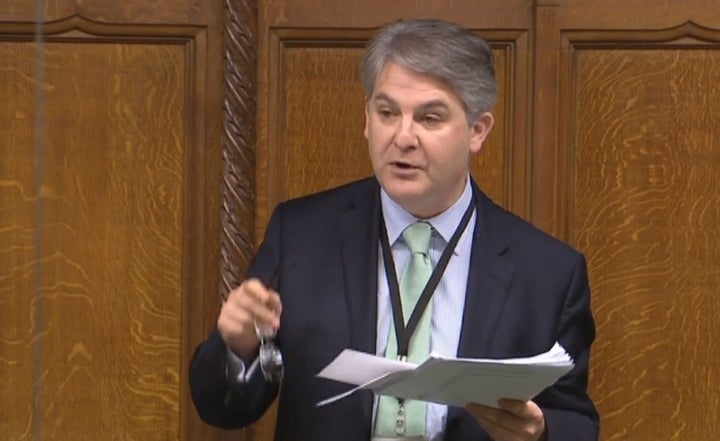 Shadow education secretary Angela Rayner said the actions of Davies had left her feeling "gutted".
"Opposing it sends a terrible message to LGBT young people just at a time that we should make clearer than ever that we have moved beyond the shameful days of Section 28," she said.
"We have a moral imperative to ensure that all children receive LGBT inclusive education, and there is a clear legal requirement for schools to comply with the Equalities Act."
Meanwhile, one of the Shipley MP's constituents tweeted: "I see Philip Davies has been Philip Davies-ing again. I just hate the fact that he's my MP."
The new guidance on sex and relationships education in schools – which includes lessons on LGBT relationships and the impact of viewing online porn – comes almost 20 years after the last update.
It comes amid a major row in some schools about whether children should be taught about gay relationships.
At one school in Birmingham, 600 children were withdrawn from lessons by parents in protest of classes they argued "promoted" same-sex relationships.
But Leadsom – who also told LBC that it was "vital" that children "grow up tolerant and seeking equality and respecting differences" – said her views had been misinterpreted.
"I believe wholeheartedly in equality and ensuring children grow up accepting and respecting the diversity that shapes our country," she said. "Government policy allows parents to choose when their child takes part in sex education lessons of all kind, up until the age of 15."