The Tour de France momentarily turned into a running race for yellow jersey holder Chris Froome on Thursday as he climbed Mont Ventoux.
After Richie Porte crashed into a motorbike - forced to slow because of encroaching crowds - the Brit went down along with Bauke Mollema.
Left without a bike, Froome was forced to run towards the finish line in the final kilometers of stage 12.
Here's how the crash happened..
And how Froome responded... the race must go on..
Before the crash Froome was on pace to extend his lead.
It was initially thought he may then lose the jersey. The decision was left in the hands of officials.
According to the Guardian, Porte said of the crash: "The crowd was all over the road and the motorbike just stopped, we had nowhere to go. [Froome] was on my wheel, he went straight into the back of me.
"We were 23 seconds ahead, it's not fair... it can't stand, surely the jury has to look at it and use a bit of discretion. The crowd are in your face the whole time, pushing riders... at the top, that was just crazy."
But once the circumstances of the accident were considered Froome was awarded the same time as Mollema.
The Tour de France has since reminded crowds not to impede riders by getting too close to them as they pass by.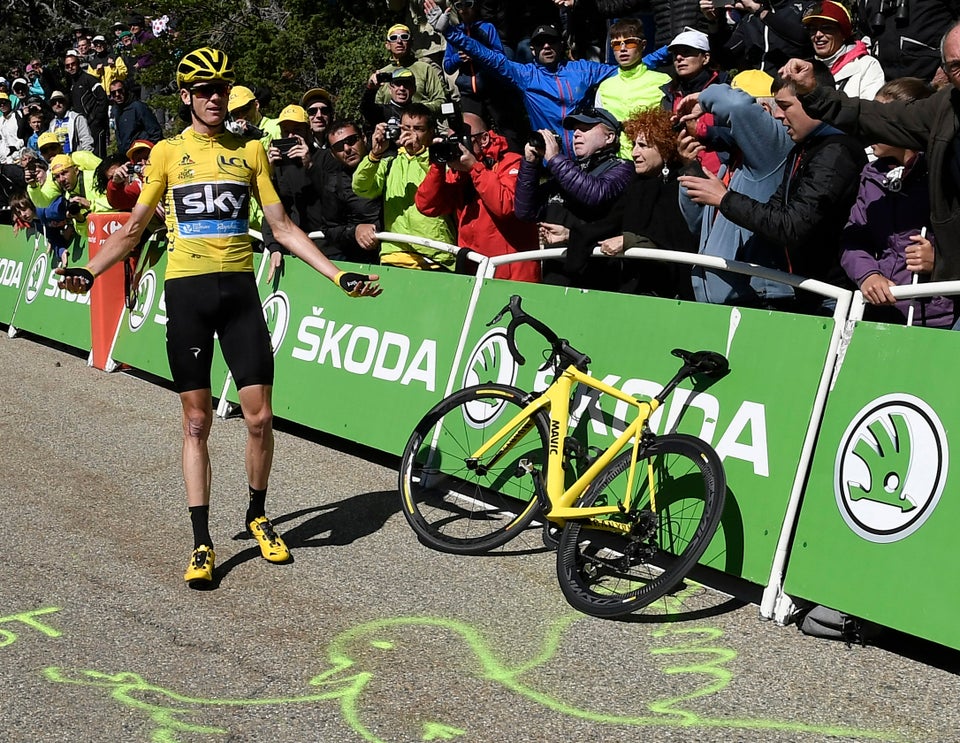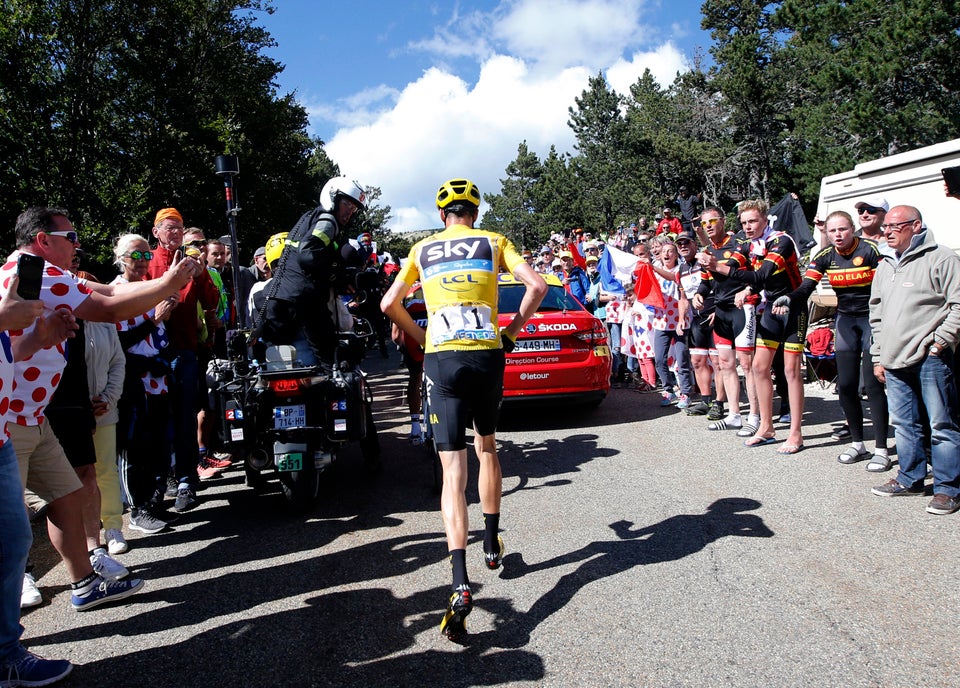 Jean-Paul Pelissier / Reuters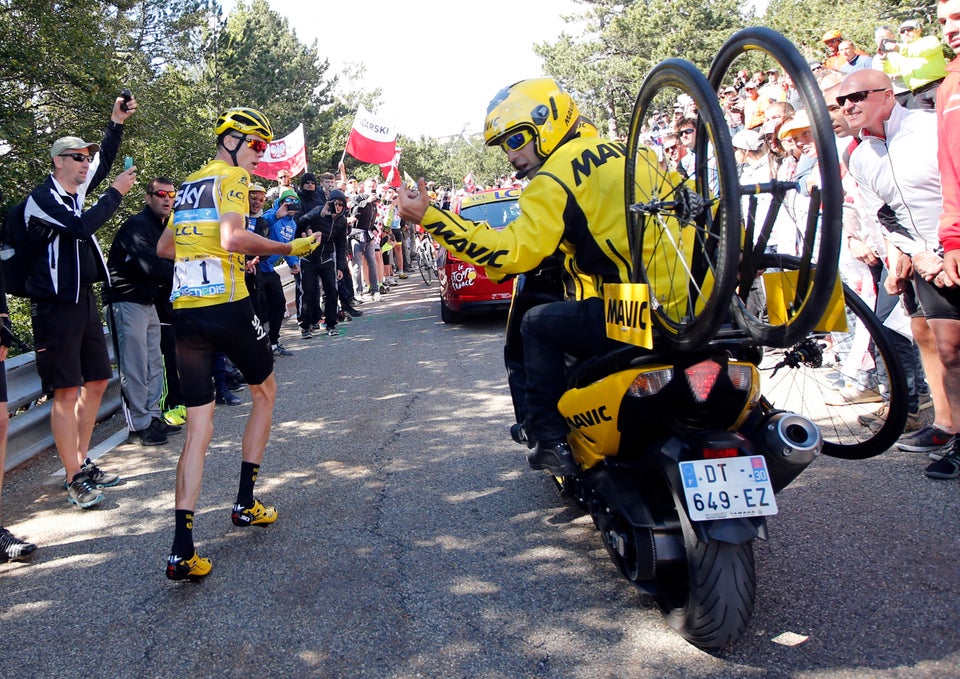 Jean-Paul Pelissier / Reuters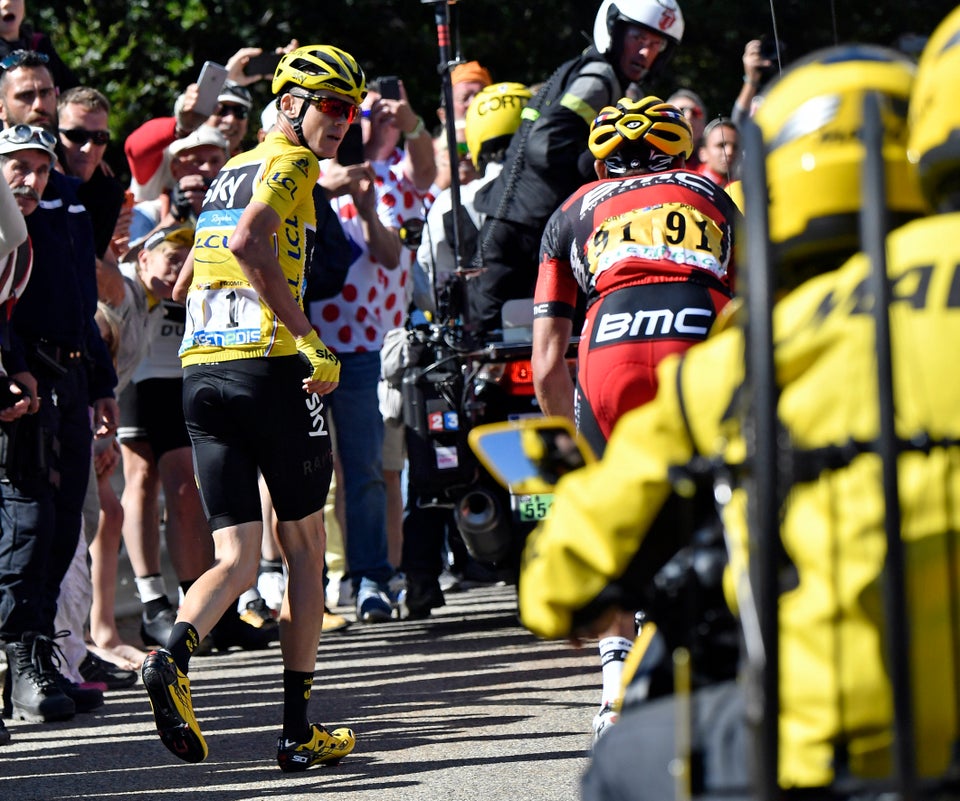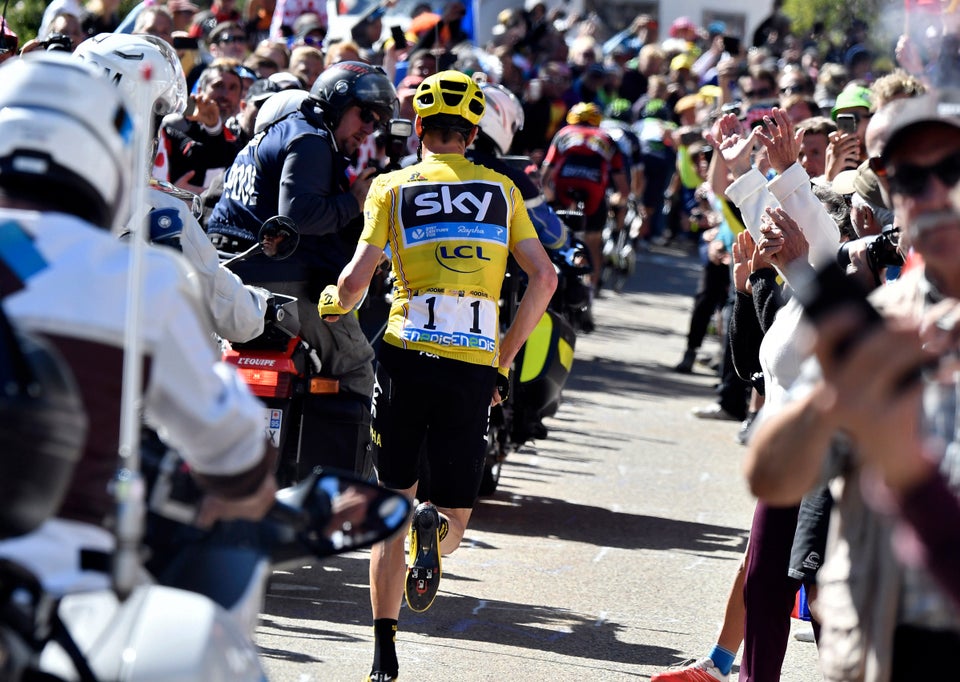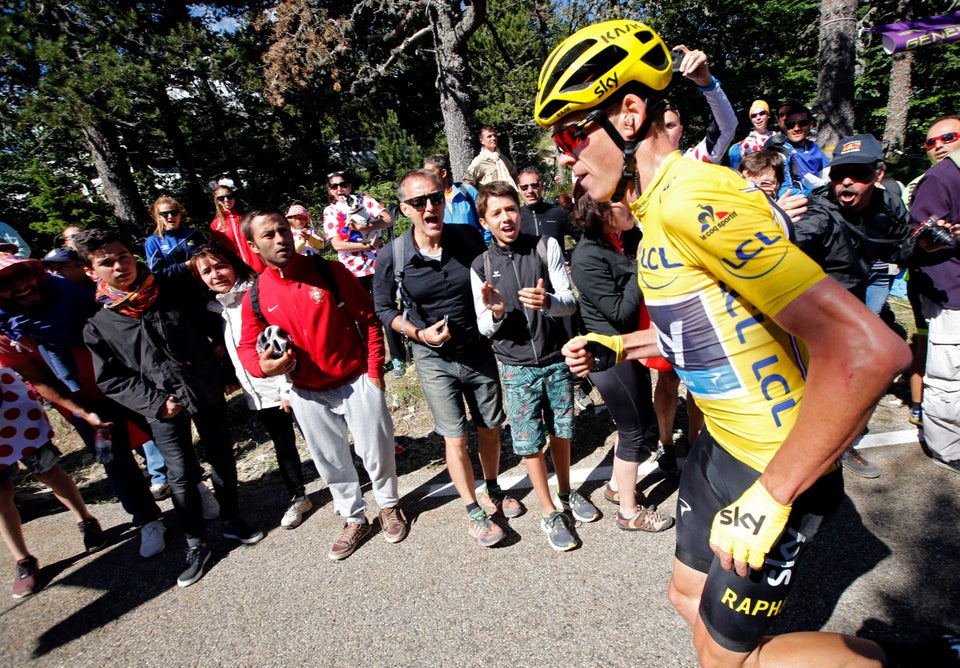 Jean-Paul Pelissier / Reuters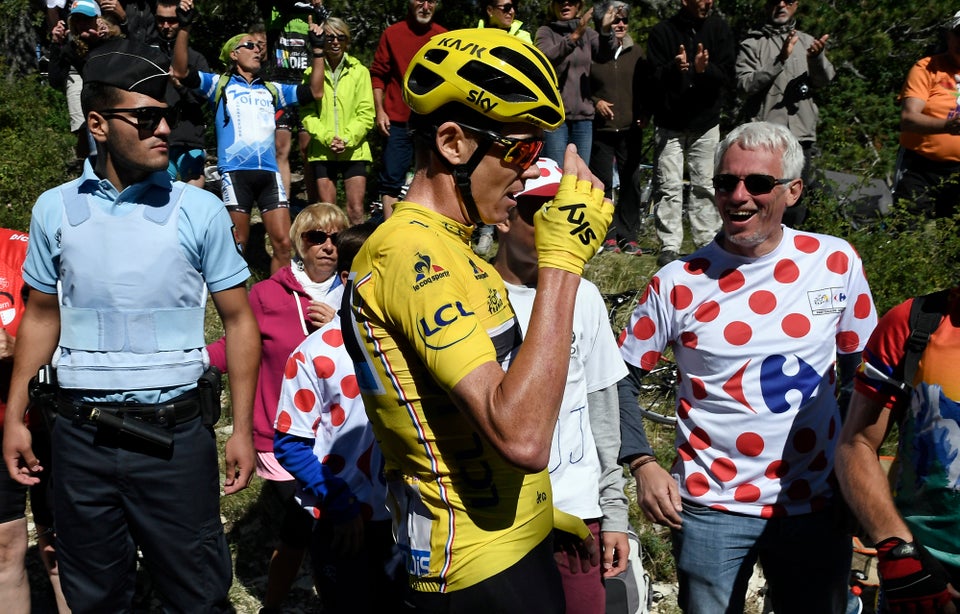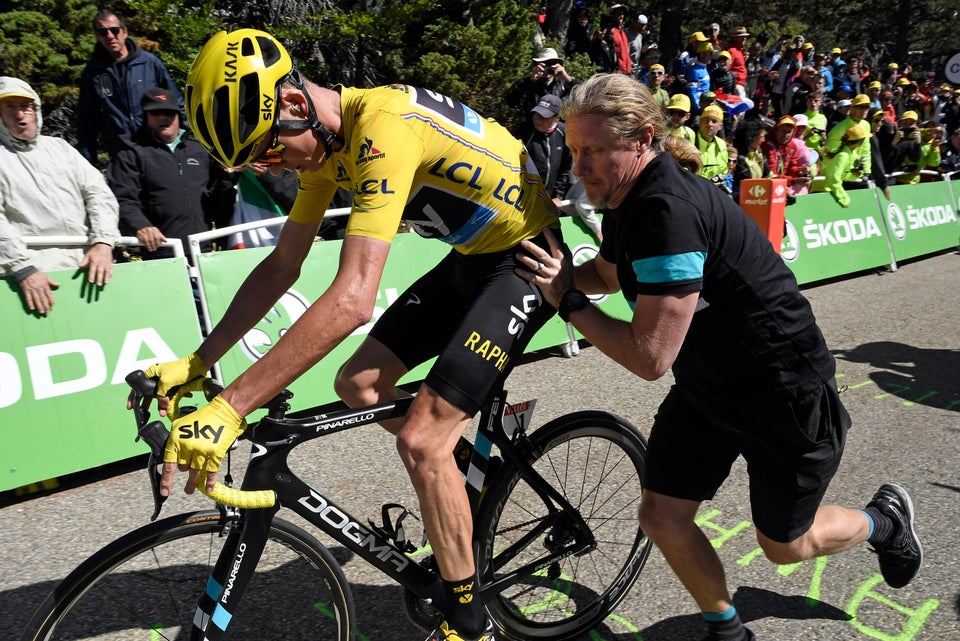 Related