A new trailer for Toy Story 4 has shed a little more light on what's in store for Woody and Buzz Lightyear in the new sequel.
Having already been introduced in a teaser clip released last year, the new trailer opens with the introduction of Forky, a makeshift toy that Bonnie creates on her first day of school.
As Woody tells the others: "Forky is the most important toy to Bonnie right now, we all have to make sure nothing happens to him."
So naturally… something happens to him, and in the next moment, he's seen escaping from the rest of the toys, insisting he's not one of them.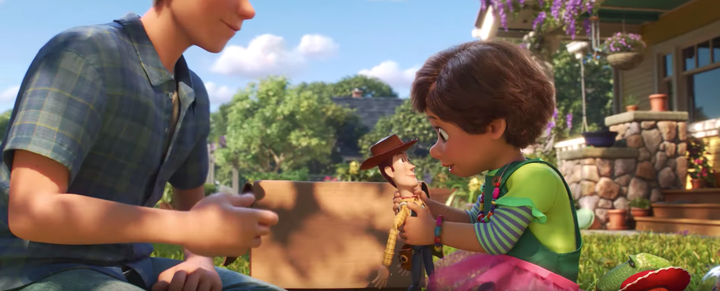 We also get to see how Woody comes to be reunited with his long-lost love Bo Peep, who he discovers after stumbling upon a museum for old toys.
And if you thought Toy Story 3 was a tear-jerker, then it's safe to say you might want to bring tissues to the cinema with you for this latest instalment, as the end of the trailer sees Bo Beep easing Woody through a time of change, as he laments: "I was made to help a child, I don't remember it being this hard."
Toy Story 4 has previously been described as a romantic comedy, that serves as a completely separate story from the emotionally-charged third film in the series.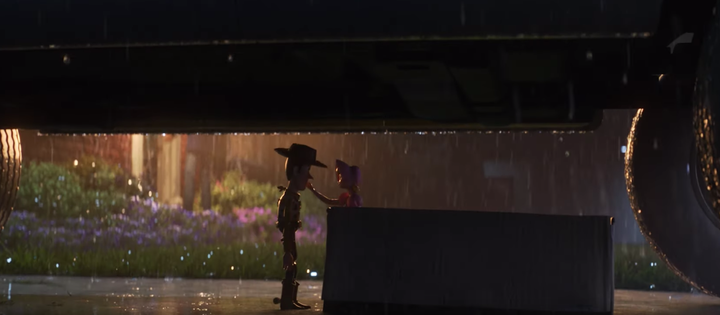 It will also mark the feature-length directorial debut for Josh Cooley, who has previously worked on Pixar projects Ratatouille, The Incredibles and Inside Out follow-up short Riley's First Date?.
Toy Story 3, released in 2010, won huge acclaim from both fans and critics, and even wound up being nominated for Best Picture at the Oscars the following year, the third animated film to receive the honour after Beauty And The Beast and Pixar's Up.