As millions of people head off for Easter breaks both at home and abroad, most transport routes around the country look set to be extremely busy over the four-day weekend.
Road Travel
Roads will be busiest on Thursday when 55% of drivers intend to take their car out, according to an AA poll of more than 24,000 drivers.
The Press Association reported that the most congested stretches of road are likely to include the M5 south from Almondsbury, Gloucestershire towards Exeter, the M6 north from the West Midlands towards Lancashire and, of course, all sections of the M25.
The RAC claimed it was "inevitable" that popular road arteries will be congested and warned drivers to expect "heavy traffic and jams on major routes".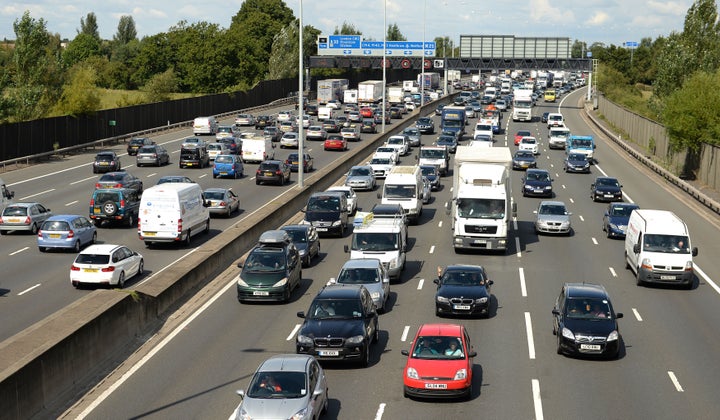 Train Travel
Rail passengers have been advised to check for alterations to their journey because a number of lines will be suspended as Network Rail (NR) carries out more than 450 individual improvement projects.
There will be no Southern or Gatwick Express services from London Victoria due to major work in Battersea. Fast services to the airport will be available from London Bridge.
The West Coast Main Line will be closed around Stafford, meaning many services will be diverted via Stoke with increased journey times.
On the East Coast, one of the two lines south of Peterborough will be closed - resulting in changes to services on Saturday and Sunday.
NR chief executive Mark Carne said: "I'm acutely conscious that many people want to use the railway during the Easter holidays but with fewer people travelling by train over this four-day weekend, it is a good time to undertake these massive improvement projects.
"The vast majority of services will be unaffected by this programme with over 95% of the network open as normal."
Overseas Travel
Travel organisation Abta estimates that two million Britons will go abroad over the four-day weekend.
It urged travellers to allow "adequate time" for extra checks at airports, ports and international rail stations.
Heathrow, Gatwick and Manchester airports are among those where security was stepped up following explosions in the Belgian capital on Tuesday.
Eurostar passengers have been told to allow one hour due to "enhanced security checks".
Business Premier ticket holders are normally told they can check-in just 10 minutes before departure.
The cross-Channel operator expects 22,000 people to use its trains to travel out of the UK on Good Friday.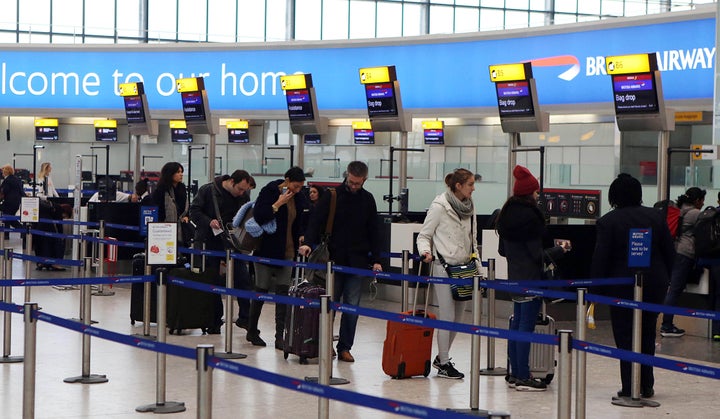 Abta revealed that Spain will be the most popular destination for an Easter break, with the Canary Islands in particular seeing large numbers of British holidaymakers.
Holidays in Orlando, Dubai, Mexico and the Dominican Republic are also in demand.
London airports will be busy with 425,000 passengers set to depart from Heathrow, 290,000 from Gatwick, 157,000 from Stansted and 81,000 from Luton.
Regional airports are also set to be in high demand.
Manchester is expected to welcome 200,000 departing passengers, with 59,000 jetting off from Birmingham and 36,000 from East Midlands Airport.