A transgender soldier in the British Army has been hailed as a trendsetter for becoming the first female to serve on the frontline.
Guardsman Chloe Allen said she hopes to inspire others to be themselves, after speaking out about beginning sex-change treatment.
The 24-year-old, who is in the Scots Guards, told The Sun it was a relief to talk openly about it, and said her family have been accepting.
Guardsman Allen, who joined the Army four years ago as Ben, has now officially changed her name and started hormone therapy.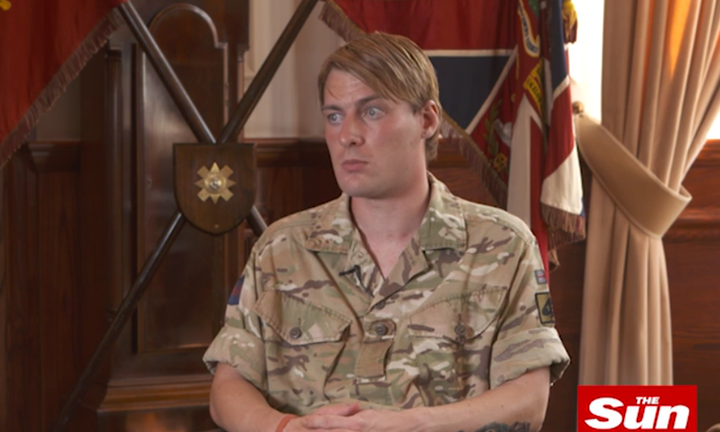 She said: "I'd love to inspire people to just come out and be themselves.
"As much as it's a big bad world, it's not as bad as people think and it's easier when you've got your mates and your bosses behind you."
The soldier, from Cumbria, told the newspaper she began dressing in her mother's clothes when she was aged eight.
Allen said she felt frustrated and unhappy and had to "learn to control it and crack on".
In July then prime minister David Cameron accepted a recommendation by the head of the Army, General Sir Nick Carter, that women should be able to serve in frontline combat roles.
General Sir James Everard, Commander of the Field Army, praised Guardsman Allen for her courage.
He said: "I'm delighted to have our first woman serving in a ground close combat unit. The British Army is really proving itself as an inclusive organisation where everyone is welcome and can thrive.
"Recent awards from Stonewall and the opening up of all elements of military service to women are clear evidence of this. Being the first of anything takes courage.
"I applaud Guardsman Chloe Allen for being a trendsetter and wish her every success."
Earlier this year an Army Officer Captain Hannah Winterbourne told how she had decided to come out as transgender and praised the military for being "forward thinking".
Related