The number of children being treated for addiction to Xanax has doubled to more than 300 in the past year, Public Health England has warned.
Xanax, the brand name for the drug alprazolam, is a form of mild tranquilliser or benzodiazepine, which is prescribed to treat anxiety and panic attacks.
The number of young people receiving treatment for problems with benzodiazepines went from 161 in 2016-2017 to 315 in 2017-2018, according to the new data.
The news comes as the NSPCC, which runs Childline, has reported a surge in the number of young people seeking support for anxiety. Counsellors delivered 21,300 sessions to children and teenagers experiencing anxiety in 2017-2018, compared to 11,700 the year before.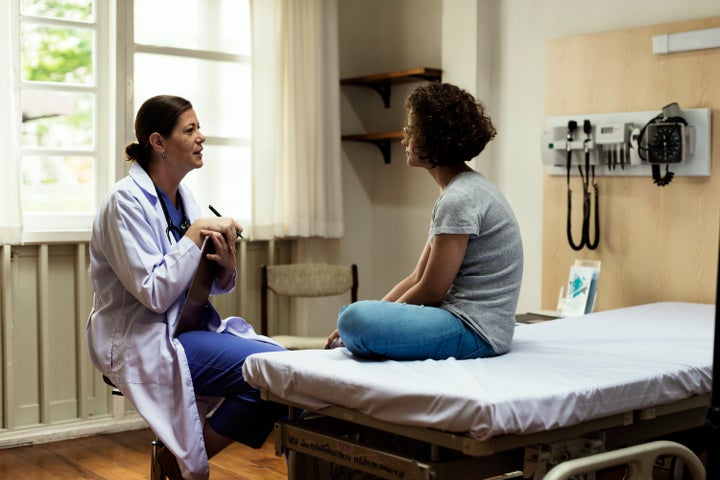 The most frequently prescribed benzodiazepine in the UK is diazepam, known by the tradename Valium, according to PHE. In comparison, alprazolam, or Xanax, is a faster acting drug and is about 10 times stronger, meaning that it can rapidly cause feelings of sedation.
Xanax is not available on prescription from the NHS, but can be obtained on a private prescription in the UK. But some young people are also buying counterfeit Xanax tablets, which can be purchased from illegal websites and social media apps.
PHE said it's hard to know exactly how many kids are taking the drugs.
We hear a lot about misuse of prescription drugs in the US, with the rise of overdoses from benzodiazepines well documented. But are we heading towards the same problems closer to home?
While data suggests the use of Xanax is increasing in the UK, particularly among young people, PHE has said there is "no evidence" we're seeing an emerging "major epidemic", as some media reports have suggested.
In fact, the latest PHE data shows while more young people are seeking treatment for benzodiazepine addiction, the number of young people in specialist substance misuse services has decreased overall, from 16,436 in 2016-2017 to 15,583 in 2017-2018.
Rosanna O'Connor, director for drugs, alcohol and tobacco at PHE, commented: "Benzodiazepines are risky when taken without medical supervision, and mixing them with alcohol or other drugs increases the risk of harm, particularly when mixed with other sedatives."
She also called on health professionals to "be alert" to possible signs of drug misuse or dependence.
Esther Rantzen, Childline founder and president, added: "I am increasingly concerned at the huge rise in anxiety affecting our young people.
"It seems that the support they desperately need from family, friends, their schools or mental health professionals is either not there when they need it, or is failing them."