Friday's breaking news alerts and headlines have generated shockwaves across the world, but a positive Covid-19 diagnosis is just yet another piece of bad news for Donald Trump in his bid to secure a second term in the White House.
Just 32 days to the US elections, and the president has been forced to cancel all his upcoming rallies and engagements. It's unclear whether or not he will be able to attend the second presidential debate due to take place on October 15.
Here are all the ways Trump has had a very, very bad month.
He could face prison over taxes
New bombshell tax revelations about Trump and his oldest daughter, Ivanka Trump, first reported in the New York Times, show how the president managed to avoid taxes for much of the past decade and a half.
According to the report, Trump paid only $750 in income tax in the year he was elected president. The newspaper also claimed he had not paid taxes in 10 of the 15 years they obtained records for, with his businesses taking on substantial loans and suffering massive losses.
Trump has denied any wrongdoing, but a former federal prosecutor has said there is "no question" some of these revelations could qualify as tax fraud and not tax avoidance, in which case they could ultimately send him to prison.
He was caught referring to American war dead as "losers"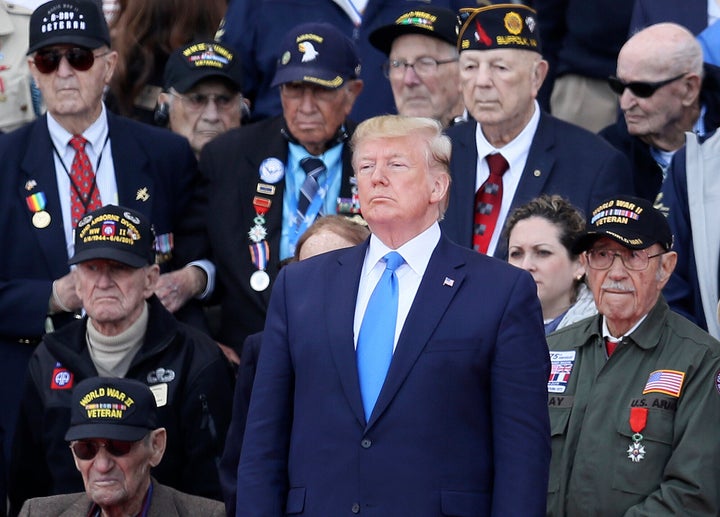 He is said to have uttered the belittling remarks during a 2018 visit to France, where he cancelled a visit to a WWI cemetery, allegedly saying to his staff: "Why should I go to that cemetery? It's filled with losers."
Trump has been criticised in the past for making disparaging remarks about veterans and military families, including famously once denigrating the late senator and war veteran, John McCain. "He's not a war hero," Trump said in 2015 of McCain. "I like people who weren't captured."
A poll released following the publication of his alleged comments showed support for Trump had fallen among active-duty officers and troops.
He refused to condemn the Proud Boys
Responding to a question from moderator Chris Wallace, who asked if he would condemn white supremacist and militia groups that have showed up at some protests, Trump said: "Sure, I'm willing to do that. But I would say almost everything I see is from the left wing, not from the right wing."
"Trump basically said to go fuck them up," said one of the Proud Boys' leaders in a chat on the right-wing social media app Parler.
"This makes me so happy."
He claimed "virtually nobody" gets Covid-19
At a campaign rally in Ohio last week, Trump attempted to downplay the coronavirus pandemic by saying it affects "elderly people with heart problems and other problems".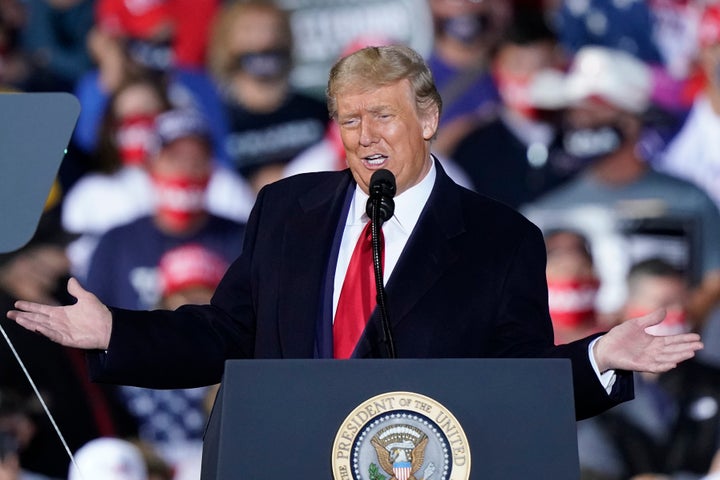 "That's what it really affects. That's it," he told supporters. "In some states, thousands of people, nobody young... they have a strong immune system, who knows," he said. "But it affects virtually nobody. It's an amazing thing."
His comments were criticised for being callous and wildly inaccurate – according to official US figures, more than 400,000 people under the age of 18 have been infected with the coronavirus.
...and then tested positive for it
Just days after one of his closest advisers who had Covid-19 travelled with him aboard Air Force One, Trump and first lady Melania Trump tested positive for coronavirus.