Sign up now to get The Waugh Zone, our weekday evening politics briefing, by email. Today's edition is from Ned Simons. Paul is away.
This time next week it will all be done. We will know if Boris Johnson's gamble of calling a snap general election worked or if it went full Theresa May.
Naturally one thing that will not be done anytime soon, despite the Conservative campaign slogan, is Brexit.
Jeremy Corbyn this morning waved around another leaked government document, marked "official, sensitive", at a press conference in central-London. The Labour leader said the the Treasury paper he had obtained was "cold, hard evidence" the government believed Boris Johnson's Brexit deal would trigger the need for customs checks between Great Britain and Northern Ireland.
Johnson said voters should believe him, not the dossier prepared by the civil servants. "There will be no checks on goods going from GB to NI, and from NI to GB because we are going to come out of the EU whole and entire," he told Sky News' Kate McCann during a campaign stop.
The Conservatives dismissed the document as an immediate assessment of the PM's deal that represented a "flash" and incomplete analysis. But in its rebuttal, the party said: "There will be checks as goods head into Northern Ireland." Which is the opposite of what the prime minister had said on TV about an hour earlier. Flashback to October 18 when Johnson told the BBC's Laura Kuenssberg "yes there can be checks" on some good travelling from GB to NI.
All of this comes ahead of what could be Corbyn's last chance for a game changing moment in the campaign. He will go head-to-head with Johnson for an hour at 8.30pm on BBC One. Ayesha Hazarika, the former Labour adviser, offered Corbyn some debate tips on our Commons People podcast.
Asked by Channel 4′s Liz Bates this morning if he thought Labour would have had a better chance of winning the election if it had a different leader, he gave a peak-Corbyn reply. "I think marmite is really good for you. Some people like it, some people don't," he said. "I've got a jar of Marmite in my cupboard to prove it." A YouGov poll showed 33% of Brits say they love Marmite and 33% say they hate it. For the record, it is horrid.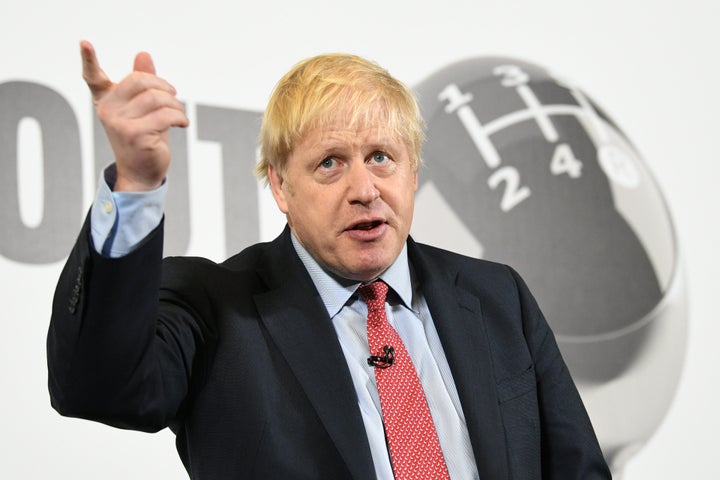 Unfortunately for Corbyn, the country is less evenly split on the party leaders. Ipsos MORI issued its final pre-election polling on leader approval today. Johnson's net satisfaction rating as PM stands at -20 compared to Corbyn's net satisfaction rating as Labour leader of -44. One week before the 2017 election, Corbyn's rating stood at -11 compared to May's rating of -7. According the the survey, Corbyn remains the most unpopular major party leader going into an election since data was first recorded. The FT has some nice graphs examining the changes.
Johnson, no doubt aware an interview with Andrew Neil never does any politician's personal ratings any good, today continued his strategy of hiding from the BBC interviewer. "There's a guy called Lord Buckethead who wants to have a head-to-head debate with me. Unfortunately I'm not able to fit him in. You know, we can't do absolutely everything," he explained. Things the PM has managed to fit in include shearing a sheep and icing some doughnuts.
Quote Of The Day
"Marmite is really good for you."
‌Jeremy Corbyn defends his leadership of the Labour Party
Cheat Sheet
Channel 4 issued an apology after incorrectly subtitling a video of the prime minister as having said "people of colour" when he actually said "people of talent". The Conservatives are not best pleased.
What I Can't Stop Watching
Got A Tip?
Send tips, stories, quotes, pics, plugs or gossip to waugh.zone@huffpost.com.
Subscribe To Commons People
Each week, the HuffPost UK Politics team unpack the biggest stories from Westminster and beyond. Search for Commons People wherever you listen to podcasts and subscribe.