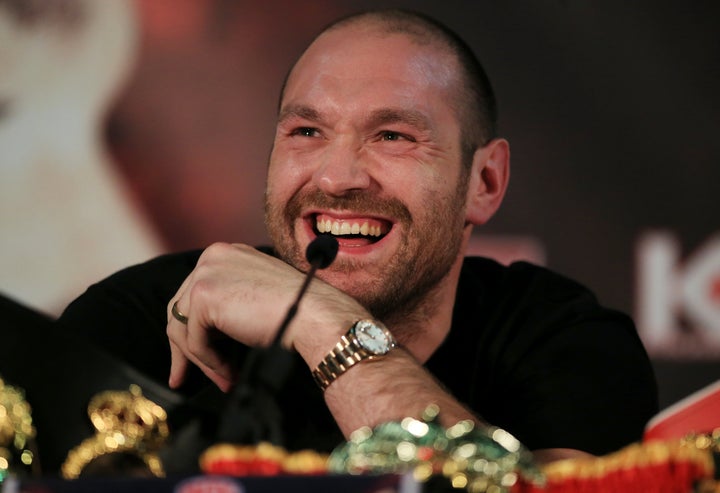 Fury did a U-Turn so big it was visible from space when he said he would defend his world heavyweight title, having just hours earlier branded the sport "a pile of shit" and told his critics to "go suck a dick."
Fury has courted controversy in the past by stating homosexuality was "one of the three things that will lead to the apocalypse" and declaring the best place for a woman is "in the kitchen and on her back."
On Monday, the 28-year-old tweeted: "Boxing is the saddest thing I ever took part in, all a pile of shit, I'm the greatest, & I'm also retired, so go suck a dick, happy days."
But later on Monday, he tweeted:
He pledged to defend his "thrown".
He then tweeted he was "getting the right help and would be "back even stronger than before, try & stop me!!"
His earlier announcement of his "retirement" came after it was claimed he could be stripped of his titles after reportedly testing positive for cocaine.
On 23 September, the British boxer pulled out of a fight with rival Wladimir Klitschko which was scheduled for 29 October.
He was deemed "medically unfit" for the fight against the Ukrainian. This was the day after Fury tested positive for cocaine, ESPN reported.
Fury reportedly underwent a random drugs test in Lancaster on 22 September, which revealed a positive result for benzoylecgonine, the central compound found in cocaine and the marker for a positive test for the banned substance.
Dr Margaret Goodman, president of the Voluntary Anti-Doping Association, said that Fury had the right to appeal request an analysis of a "B sample" at his own expense.
According to reports, Fury was already under investigation from the UK Anti-Doping Agency over an alleged use of a banned substance.
Related