Coronavirus has changed everything. Make sense of it all with the Waugh Zone, our evening politics briefing. Sign up now.
The government has performed another U-turn and ditched efforts to develop its own coronavirus contact-tracing app to focus on the model built by Apple and Google.
Health secretary Matt Hancock confirmed the news on Thursday after earlier saying the NHS's own app would form a central part of the Covid-19 exit strategy and ordered a pilot on the Isle of Wight.

The Apple-Google model is reported to have better privacy safeguards, but experts caution that scientists will have access to less data.
In a statement setting out the U-turn over the app's design, NHS Test and Trace chief Baroness Harding and NHSX boss Matthew Gould said there had been "specific technical challenges".
They said: "Our response to this virus has and will continue to be as part of an international effort.
"That is why as part of a collaborative approach we have agreed to share our own innovative work on estimating distance between app users with Google and Apple, work that we hope will benefit others, while using their solution to address some of the specific technical challenges identified through our rigorous testing.
"We will also draw on the invaluable insight from all of those who trialled the app on the Isle of Wight – and the brilliant teams who have worked on it to date – to build an app that can form part of the end-to-end NHS Test and Trace service and this insight will be integral to the next phase of development."
Hancock said: "Our approach to the virus, whether that's on vaccines, testing, treatments or cures, has been that we are willing to back innovative solutions and to be ambitious.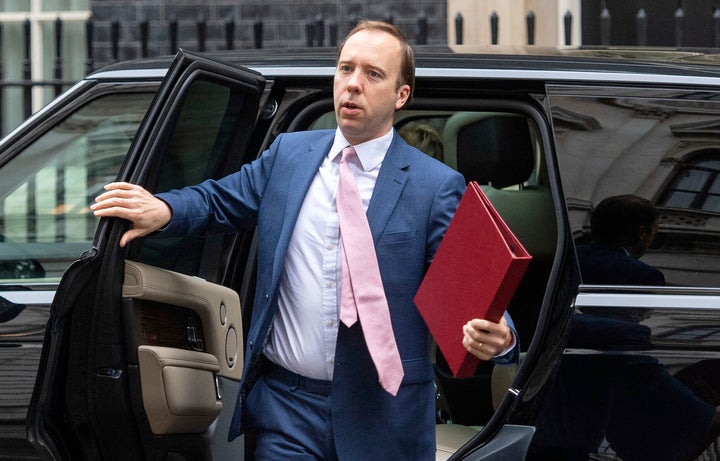 "We knew from the start that we would need to test and learn as we developed this new technology. The NHS Covid-19 app has undergone some of the most rigorous testing in the world – utilising a real world trial on the Isle of Wight pilot and in a series of field tests – and I want to thank all of those involved."
Shadow health secretary Jonathan Ashworth said that pursuing the NHSX app saw "precious time and money wasted" as the UK still does not have the technology in place.
He said: "For months tech experts warned ministers about the flaws in their app which is why we wrote to Matt Hancock encouraging the government to consider digital alternatives back in May.

"Ministers must now urgently prioritise building a fully effective test, trace and isolate regime lead by local expertise to break the chains of transmission of this deadly virus."