An Uber driver and a man believed to be a black cab driver have been filmed trading blows in a busy King's Cross Street.
Filmed by a passenger in a car behind the fight, the footage appears to reveal the Uber driver being punched repeatedly in the face.
The occupants in the car behind – also a black cab – can be heard crying out and pleading with the warring pair to "calm down" and "stop it".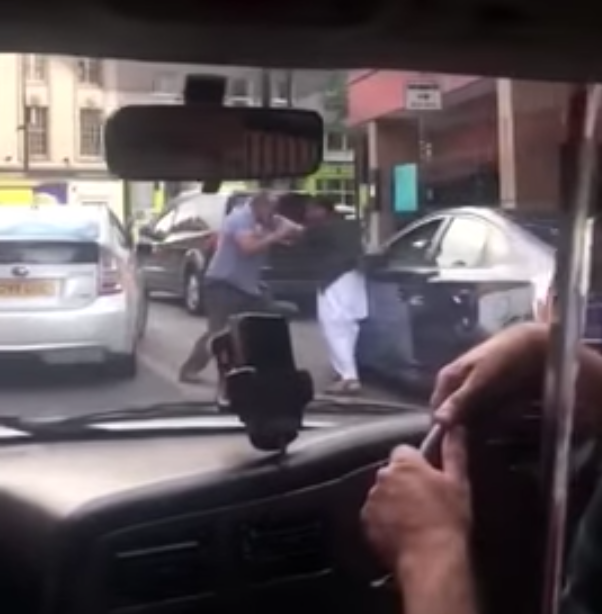 The incident was sparked by a minor prang between the vehicles and was filmed on Midland Road on Friday 17 June at around 7.30pm.
The drivers were eventually separated by a backpack wearing commuter.
An Uber spokesman told the Evening Standard: "We've had many reports in recent months from licensed drivers who use our app and have been on the receiving end of violent, threatening or intimidating behaviour from black cab drivers. It's completely unacceptable and we take it very seriously.
"The Uber partner-driver in this video has spoken to the police about this incident and we will assist with the investigation."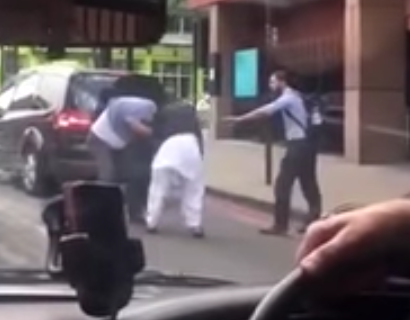 A spokesman for the Met said: "Officers attended and a 34-year-old man was arrested on suspicion of assault. A 49-year-old man received facial injuries
"Both men were treated at a central London hospital for their injuries which were not serious.
"The 34-year-old was taken to a central London police station and subsequently released on police bail.
"He has since answered bail and been released with no further action taken."
There is famously bad blood between black cab drivers and Uber, with cabbies arguing that the technology is threatening their livelihood. Claiming the app gives minicab drivers a "competitive advantage," cabbies says they have seen takings drop by 30 percent since it launched.