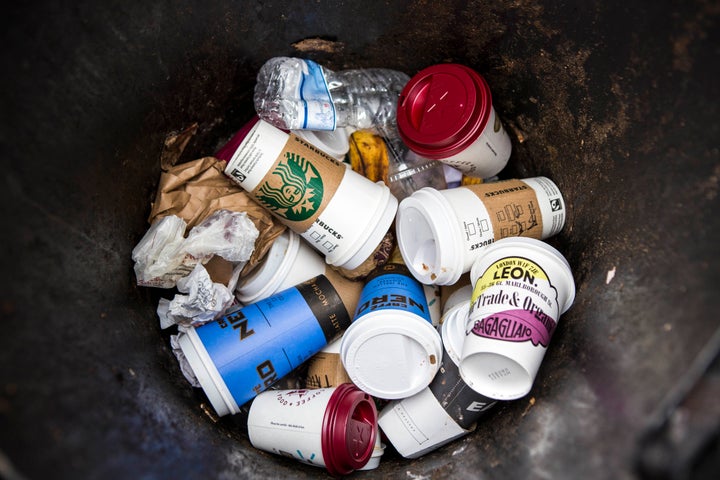 MPs are asking the Government to introduce a 25p charge on disposable coffee cups to be paid for on top of the price of a hot drink.
Waste cups are "an unsightly and damaging blight on the environment," said the Environmental Audit Committee in a new report published Friday. The Committee's proposed "latte levy" would be used to encourage customers to adopt reusable cups, while revenue from the levy would go into improving the UK's recycling infrastructure for packaging waste.
While consumers have been led to believe disposable coffee cups are widely recyclable and recycled, the report pointed to evidence that less than 1% actually get recycled, in part because their plastic liner makes them difficult and costly to do so.
To coincide with the launch of the report, Committee chair Mary Creagh MP said a revolution in recycling is needed given the UK coffee shop market's continued expansion and the current inadequate action on coffee cup waste.
"The UK throws away 2.5bn disposable coffee cups every year; enough to circle the planet five and a half times," said Creagh. "Almost none are recycled and half a million a day are littered. Coffee cup producers and distributors have not taken action to rectify this, and Government has sat on its hands."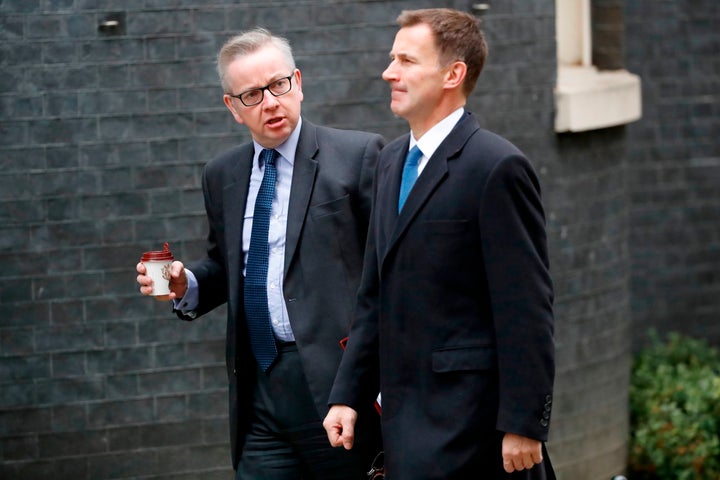 The promotion of a charge for disposable cups, rather than a discount for customers bringing reusable cups, comes down to a question of effectiveness, according to the Committee. The report points out that while a number of large coffee retailers offer a 25p discount to customers bringing their own cups, awareness and uptake has been very low (around 1%) to date. In contrast, it says, the plastic bag charge reduced plastic bag usage by 83% in its first year.
"Research has shown that consumers react better to an additional charge than a discount," Creagh told HuffPost. She also said consumers needn't bear the brunt of the levy since companies like Starbucks already offer a discount for customers with reusable cups so "they could easily absorb the additional 25p cost – the base charge could be 25p less than it is now, and the 25p increase would take it to its current price".
Whether coffee shops want to adopt a "latte levy" is a different question. Pret a Manger CEO Clive Schlee, writing for HuffPost about the chain's recent decision to introduce a 50p discount for customers bringing a reusable cup, said: "We debated whether charging people for using paper cups felt right. We decided that it goes against our instincts as we would prefer to be generous to our customers than to tax them."
Dr. Mathis Wackernagel, founder and CEO of the Global Footprint Network, welcomes proposed initiatives such as the "latte levy" but said the UK requires far more ambitious policies to address its heavy material resource dependency if it wants to have a resilient economy.
"An economy requires resources to run on," he told HuffPost. "The triple challenge we're facing globally is one of a growing population with growing material aspirations and the need to phase out fossil fuels way before 2050.
"Already the world requires 70% more than the planet's ecosystems can renew; the UK's current material demands are four times larger than what its own ecosystems replenish. This points out how poorly prepared our economies are to meet the resource challenges we face. This is not just a Starbucks problem, it is one for the 10 Downing Streets of the world."
The "latte levy" is one of several potential solutions to disposable packaging outlined by the Committee. Others include a target for all disposable coffee cups to be recycled by 2023, with a ban on all disposable coffee cups if the target is not met.
For more content and to be part of the community, join our Facebook Group.
HuffPost's This New World series is funded by Partners for a New Economy and the Kendeda Fund. All content is editorially independent, with no influence or input from the foundation. If you'd like to contribute a post to the editorial series, send an email to thisnewworld@huffpost.com