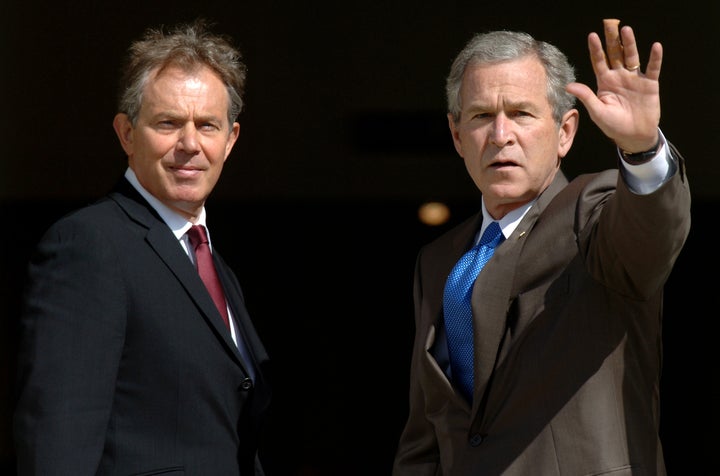 The UK tolerated "inexcusable" treatment of detainees by the US during the war on terror following the 9/11 attacks in 2001, a parliamentary committee has found.
The Intelligence and Security Committee (ISC) found no "smoking gun" indicating security and intelligence agencies had a policy of deliberately overlooking reports of mistreatment, and no evidence that UK officers directly carried out physical abuse of detainees.
But it said it was "beyond doubt" that British organisations knew of the practise at an early stage and that "more could have been done" by both security agencies and government ministers to try to influence US behaviour.
In 232 cases, UK personnel continued to supply questions or intelligence to allies after they knew or suspected mistreatment, said the ISC.
And in 198 cases, they received intelligence obtained from detainees who they knew or should have suspected had been mistreated.
There were at least 38 cases in 2002 alone of British officers witnessing or hearing about mistreatment.
The committee rejected agencies' claims that these amounted to no more than "isolated incidents", stating: "They may have been isolated incidents to the individual officer witnessing them, but they cannot be considered 'isolated' to those in head office.
"It is difficult to comprehend how those at the top of the office did not recognise the pattern of mistreatment by the US.
"That the US, and others, were mistreating detainees is beyond doubt, as is the fact that the agencies and defence intelligence were aware of this at an early point."
The report found three cases when the Secret Intelligence Service (MI6) or MI5 made or offered payment towards the "extraordinary rendition" of detainees to states where they were under real risk of torture or cruel, inhuman or degrading treatment.
In 28 cases, UK agencies suggested, planned or agreed to rendition operations, in a further 22 SIS or MI5 provided intelligence to enable a rendition operation and in 23 more they failed to take action to prevent a rendition.
The report also found evidence of UK officers making verbal threats in nine cases, as well as two cases in which UK personnel were party to mistreatment administered by others.
One of these has yet to be fully investigated and the committee raised the question of whether it should now be reopened.
There was no evidence that any US rendition flight transited the UK with a detainee on board, but two detainees are known to have transited through the Indian Ocean UK territory of Diego Garcia, where records of the conditions under which they were held are "woefully inadequate".
"In our view the UK tolerated actions, and took others, that we regard as inexcusable," said committee chairman and former attorney general Dominic Grieve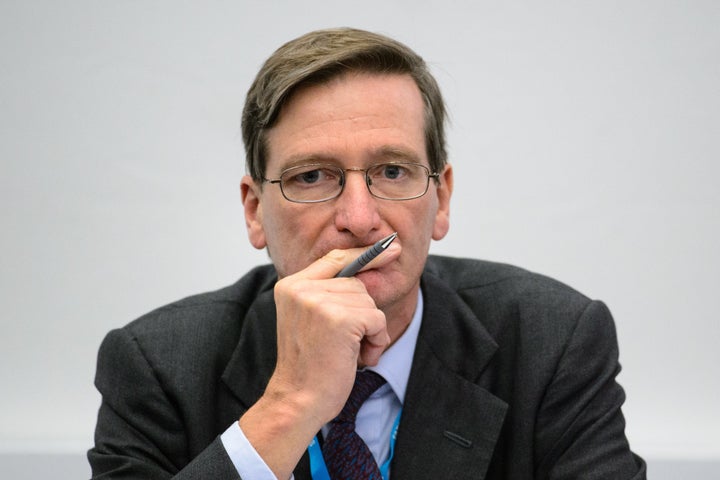 "That being said, we have found no 'smoking gun' to indicate that the agencies deliberately overlooked reports of mistreatment and rendition by the US as a matter of institutional policy.
"The evidence instead suggests a difficult balancing act: the agencies were the junior partner with limited influence, and concerned not to upset their US counterparts in case they lost access to intelligence from detainees that might be vital in preventing an attack on the UK."
Grieve acknowledged the pressure the agencies were operating under at a time when they feared an attack on the scale of 9/11 could be imminent in the UK.
"We wish to be absolutely clear that we do not seek to blame individual officers acting under immense pressure," he said.
But he added: "More could have been done at an agency and ministerial level to seek to influence US behaviour.
"More could also have been done to distance themselves from mistreatment of detainees."
In a three-year inquiry, the ISC reviewed 40,000 documents and interviewed former detainees and three ex-officials.
But it was denied access to intelligence officers who were involved in the events.
Grieve said the Government's refusal to allow agents to give oral evidence forced the committee "reluctantly" to cut its investigation short.
In a separate report on current practices, the committee said it was "astonishing" that, after more than a decade of controversy, the Government has still not established a clear policy on "rendition" - the practice of moving suspects between countries without judicial oversight.
The committee gave ministers a three-month deadline to publish a policy.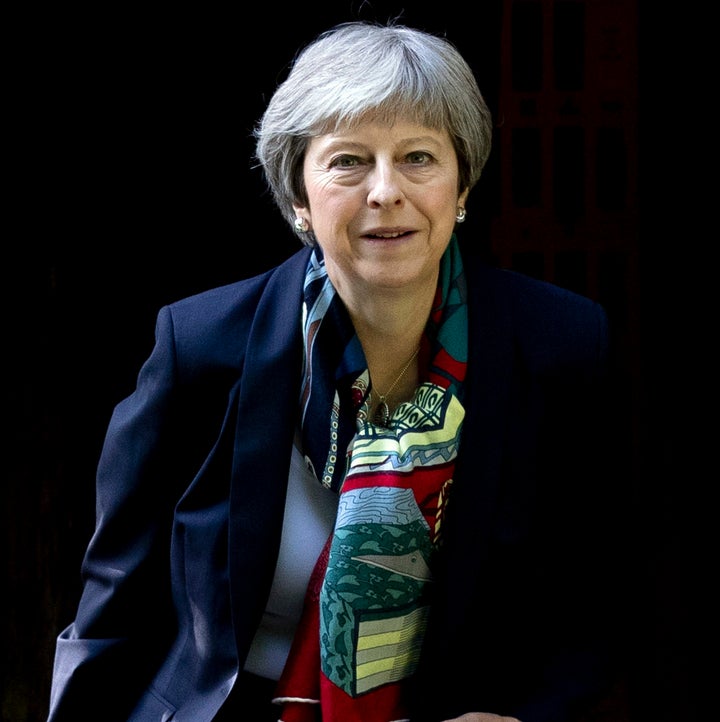 The failure to ensure that allies cannot use UK territory for renditions without prior permission and the reliance on retrospective assurances from the US administration was "completely unsatisfactory", particularly in the light of the "clear shift in focus" of US policy under President Donald Trump.
It was "nonsensical" for the Government to argue that rendition cannot be included in the formal list of cruel, inhumane and degrading treatments because it is too difficult to define, Grieve said.
New guidance introduced seven years ago to govern security agents' approach to detainees overseas was used a total of 2,304 times between 2013 and 2016.
The report found no instances of a deliberate breach of the guidelines.
But the committee voiced "concern" that there was no record of the number of times cases were referred up to ministers because of a serious risk of mistreatment.
It called for a full review of the guidelines, to make clear that no official should be able to authorise action where there is a serious risk of torture.
Human rights charity Liberty called the committee's findings "stinging".
Advocacy director Corey Stoughton said: "As the committee itself bemoans, the government crippled this inquiry from the start, constraining its scope, withholding critical information, and creating obstacles to a full and complete reckoning on the UK's complicity in torture.
"But even with such limited access to the people and materials they needed to get to the truth, the Intelligence and Security Committee has delivered two stinging reports into what it terms 'inexcusable' conduct.
"Their pages make for distressing reading, but we still haven't got to the bottom of the UK's involvement in the unforgivable mistreatment of people around the world. Ministers must finally instigate the promised independent judge-led inquiry to delve deeper into our country's involvement in torture and rendition."
Shami Chakrabarti, Labour's Shadow Attorney General, added: "It is now clear from the published reports that the Intelligence and Security Committee was denied access to individuals, severely limiting its ability to give as comprehensive a resolution to this scandal as it would have liked.
"Its criticisms of ongoing inadequacies on guidance relating to torture and rendition also makes a judge-led inquiry - that the Government is so keen to avoid - inescapable."
Responding to the report, Theresa May said the security and intelligence agencies now "regret" not recognising at an earlier stage the extent to which allies had adopted "unacceptable practices" towards detainees.
"With the benefit of hindsight, it is clear that UK personnel were working within a new and challenging operating environment for which, in some cases, they were not prepared," she said.
"It took too long to recognise that guidance and training for staff was inadequate, and too long to understand fully and take appropriate action on the risks arising from our engagement with international partners on detainee issues."
Downing Street said some of the officials the ISC had been prevented from speaking to were junior at the time of the events and it was "not usual practice" for them to give evidence to a committee.
A spokeswoman added: "We fully and willingly co-operated with the report."
Jack Straw said in a statement: "Although I was formally responsible for both SIS and GCHQ during my period as Foreign Secretary (June 2001 to May 2006) I have today learnt much about the activities and the approach of these agencies of which I was not aware before."
He said that the report showed that "where I was involved in decisions I consistently sought to ensure that the United Kingdom did act in accordance with its long-stated policies, and international norms.
"I made repeated representations about the British detainees in Guantanamo Bay, which in the end were successful in securing their release.
"Many lessons, including about the operation of the agencies and their relationship with ministers and their officials have since been learnt; there are more which should follow this report."
Straw said he was not called to give evidence to the ISC inquiry, but would have been "pleased to do so".