The number of people made jobless amid the coronavirus lockdown hit 600,000 between March and May, new figures reveal.
The Office for National Statistics (ONS) said early estimates showed the number of paid employees dropped by 2.1% or 612,000 in May compared with March.
The number of people temporarily away from work, including furloughed workers, rose by six million at the end of March into April.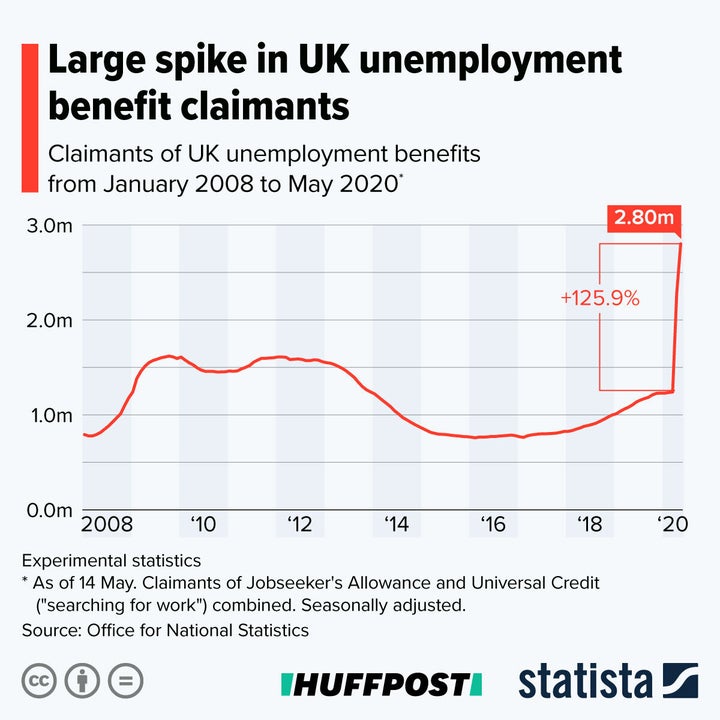 The ONS said jobless claims under Universal Credit jumped 23.3% month-on-month in May to 2.8m and soared 125.9% or 1.6m since March, when the UK was placed in lockdown.
Experts said while the data shows the painful toll taken by lockdown, the true impact will be shown after the current furlough scheme to support workers ends in October.
Jonathan Athow, deputy national statistician for economic statistics at the ONS, said: "The slowdown in the economy is now visibly hitting the labour market, especially in terms of hours worked.
"Early indicators for May show that the number of employees on payrolls were down over 600,000 compared with March."
He added: "More detailed employment data up to April show a dramatic drop in the number of hours worked, which were down almost 9% in the latest period, partly due to a six million rise in people away from work, including those furloughed."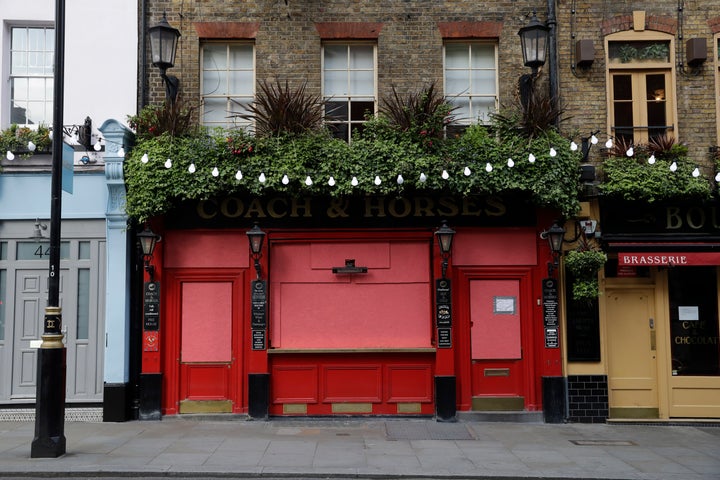 The data from the Office for National Statistics (ONS) make for grim reading given the economic fallout from Covid-19, and Tory grandees have called on Boris Johnson to ease the extent of the restrictions currently in place.
Data published last week revealed that the UK's economy shrank by 20.4% in April – the largest monthly contraction on record – as the country spent its first full month in lockdown.
Writing in the Daily Telegraph, former Conservative Party leader William Hague said the latest batch of figures were likely to "represent a personal catastrophe for hundreds of thousands of people" and that the lockdown was a "disaster [that] cannot under any circumstances be repeated".
The prime minister has promised a review into the two-metre distancing rule but Downing Street said it could not guarantee the results would be published before July 4, when the hospitality industry is due to reopen.