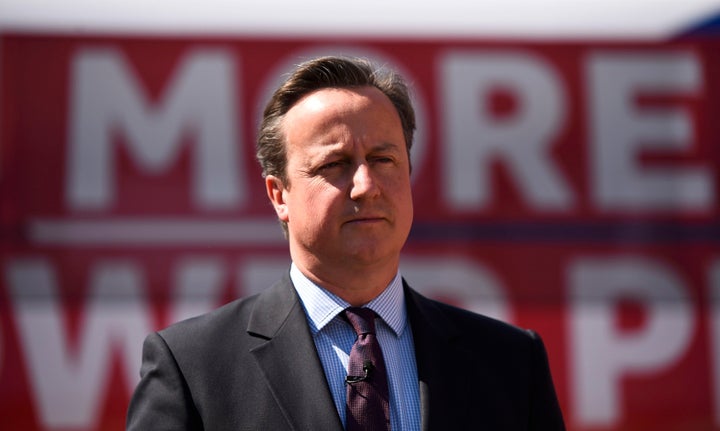 David Cameron is a "lunatic" whose lies to the British voters during the European Union referendum campaign would make Joseph Goebbels proud, the founder of Ukip has said.
Professor Alan Sked said today the prime minister and others in the 'Remain' campaign had a religious zeal for the EU that was similar to a belief in a "Caliphate".
Sked is now a fierce critic of Nigel Farage and the party he helped set up, but retains his strong eurosceptic views.
In a speech at the London School of Economics, Sked drew a comparison between the EU and Nazi Germany's desire to remove the sovereignty of nation states in Europe.
The European Commission, he said, wants to impose "despotism" on the continent.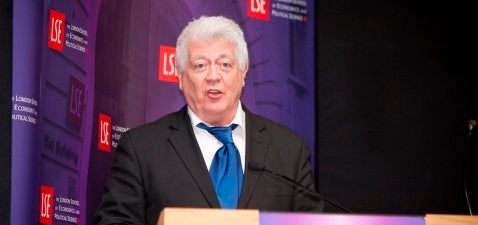 Sked said: "We are told that Brexit— that is to say, the re-establishment of a harmless, normally self-governing, democratic Britain—would lead to war, genocide, economic collapse, terrorist infiltration, isolation and much worse.
"Not so long ago people who went around crying that the end of the world is nigh were locked up in lunatic asylums. Today they are allowed to live in Downing St."
Sked added the prime minister "seeks to scare the voters with a Big Lie technique that Joseph Goebbels himself would have been proud of".
He said Britain in the past had to "regularly to deliver Europe from Habsburg, French, Napoleonic, German and Nazi imperialism".
"European democracy, as a result owes its emergence and survival in large measure to British sovereignty," he said.
"Democratic nation states were never the cause of war in Europe; resistance to their emergence by supranational empires was."
Without the UK, Sked said, "Europe would have remained an enlightened despotism—the system of government, which today is still favoured by the European Commission".
He added: "There have been some rather sniffy comments on '1940 and all that' from the 'Remain' side in this referendum debate. It should really know better. Britain's survival as an independent state in 1940 did more historically for democracy in Europe than anything ever accomplished by the European Union."
Sked told the LSE the argument that the UK needed to be part of the EU in order to cooperate with Europe was "simple-minded".
"People who maintain the opposite are fanatics, part of that group of true believers who view the EU with religious reverence, almost as a Caliphate," he said.
"We trade and cooperate happily with all parts of the world without requiring any political suicide pact."
Sked told voters to "reject the bullshit" of the EU "and to vote instead for a free and independent Britain".