Ukip leadership-favourite Steven Woolfe is recovering in hospital after he was treated for severe injuries following an altercation with a fellow party MEP.
It is understood that Woolfe, 49 and a British MEP for the North West, had said he was heading off to vote in the European Parliament, but within minutes he collapsed in front of journalists.
Sources said Woolfe had a stand-up row with fellow MEP Mike Hookem. Hookem is a former soldier and Ukip's defence spokesman.
When asked if Hookem was involved in the row, a senior Ukip source told HuffPost UK: "I will not deny [that]."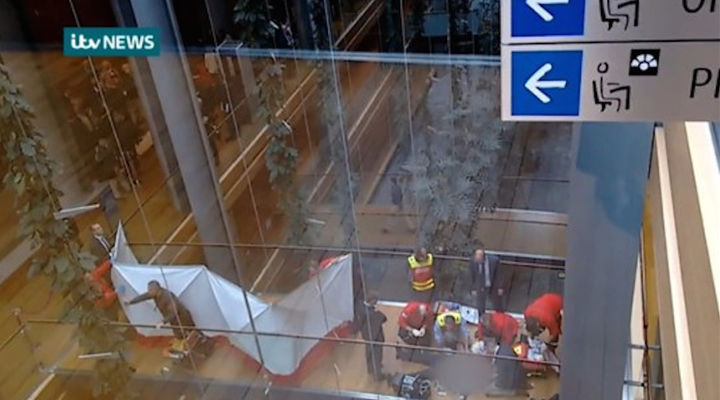 The source also told HuffPost UK that Woolfe was being treated in hospital in Strasbourg for a "suspected bleed on the brain".
Nigel Farage, former Ukip leader, said: "I deeply regret that following an altercation that took place at a meeting of Ukip MEPs this morning that Steven Woolfe subsequently collapsed and was taken to hospital. His condition is serious."
A subsequent statement released by Woolfe from his hospital bed said:
"The CT scan has shown that there is no blood clot in the brain. At the moment I am feeling brighter, happier, and smiling as ever. As a precaution, I am being kept in overnight awaiting secondary tests to make sure everything in fine.

"I would like everyone to know that the parliamentary staff, the UKIP MEPs with me and hospital staff have been brilliant. Their care has been exceptional. I am sitting up, and said to be looking well.

"The only consequence at the moment is a bit of numbness on the left hand side of my face."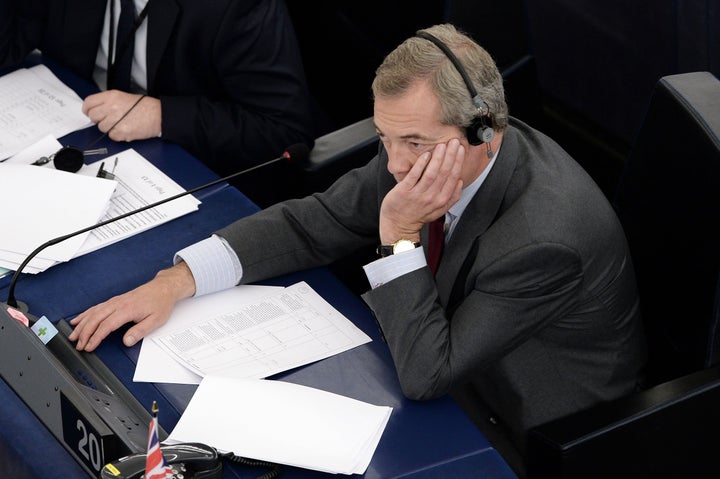 The Times' Lucy Fisher suggested MEPs were angry Woolfe was considering a defection from Ukip. While Ukip MEP Jonathan Arnott added to LBC that the meeting where the altercation took place was "about the future of the party".
Raheem Kassam, a fellow Ukip leadership contender and editor of news website Breitbart London, had described Woolfe's condition as "life-threatening".
Woolfe was later said to be recovering, Politico's Tara Palmeri saying he was sitting up and would stay in hospital overnight for blood tests.
Ukip's leader in the Welsh Assembly, Neil Hamilton, said Woolfe had "picked a fight and came off worse".
A Ukip spokesperson confirmed: "Steven Woolfe MEP was taken suddenly ill in the European Parliament building in Strasbourg this morning. He has been taken to hospital in the city and he is undergoing tests."
Ukip announced separately it had launched a party investigation into the matter.
Politicians of all persuasions paid tribute to Woolfe, calling the news of his injury "awful" and hailing him as the "sweetest-natured of men".
Woolfe announced yesterday he would seek to replace Diane James as leader after her shock resignation just 18 days into the job.
The North West MEP failed earlier this summer to take over as party leader after he submitted his application forms too late to be entered into the contest to replace Farage.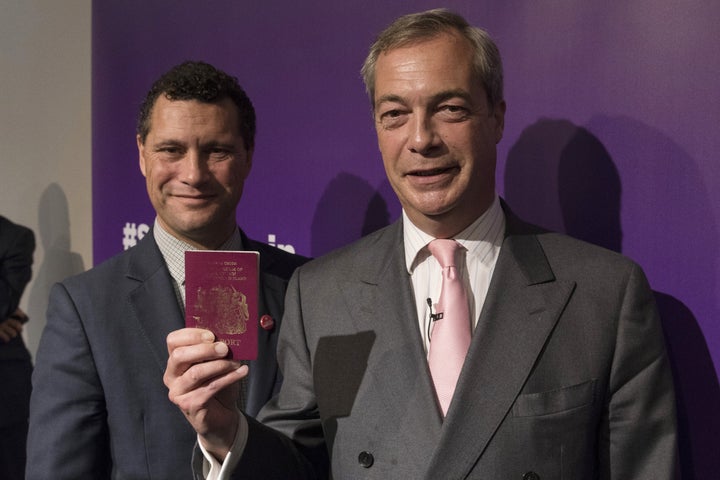 However, Woolfe yesterday also admitted he had considered switching to the Conservatives in recent weeks as he was "enthused" by Theresa May's leadership.
That revelation was met with fury by many in Ukip, with one senior member of his previous leadership campaign team particularly angry.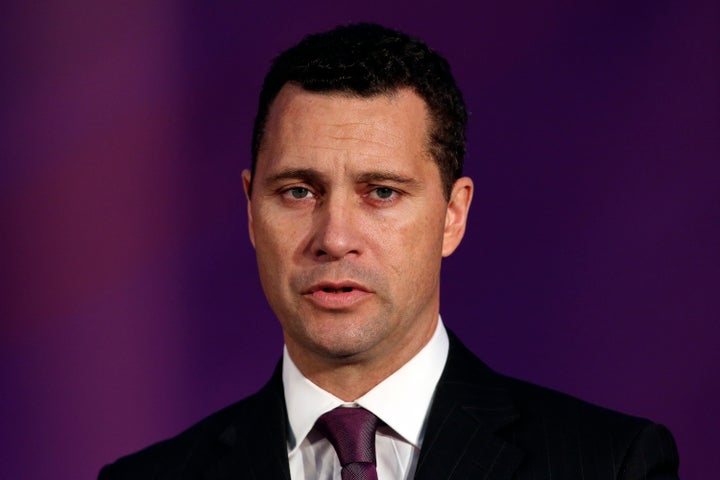 They told The Huffington Post UK's Owen Bennett yesterday: "How can people who slated Suzanne Evans and Douglas Carswell for being 'Tory-lite' now trust someone who was in talks about defecting to the Tories just days ago, and only thought against it because the leadership became free again?"
In the statement announcing his leadership bid, Woolfe said:
"In the last few weeks I have thought long and hard about my political future and how I can best help build the Brexit Britain we voted for in June - a meritocratic, independent and prosperous country that stands up for the millions of people who have been ignored for too long.

"I have been enthused by the start to Theresa May's premiership. Her support of new grammar schools, her words on social mobility and the growing evidence that she is committed to a clean Brexit prompted me, as it did many of my friends and colleagues, to wonder whether our future was within her new Conservative Party.

"However, having watched the Prime Minister's speech on Sunday I came to the conclusion that only a strong UKIP can guarantee Brexit is delivered in full and only our party can stand up for the communities of the midlands and the north."
Woolfe's failed leadership campaign was also marred after he admitted forgetting to declare a drink-driving conviction when he stood for election in 2012.
Woolfe, a qualified barrister, came last in the PPC election, with just 8.55 per cent of the vote.
With files from Owen Bennett
SEE ALSO:
Related