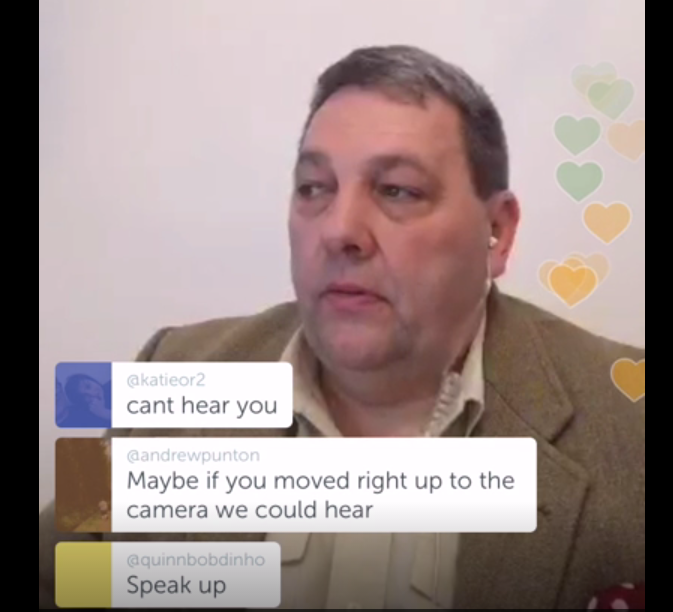 Ukip's Scottish MEP David Coburn hosted a live Periscope chat about Scottish politics on Tuesday evening - and everyone pranked him by pretending his microphone was not on.
Last night the leaders of Scottish political parties including first minister Nicola Sturgeon, Labour's Kezia Dugdale and Conservative Ruth Davidson took part in a TV debate ahead of May's Holyrood elections.
Coburn, unhappy at not being invited to take part, decided to take his message directly to the people.
Unfortunately for Coburn, his microphone failed. And when it started working again, lots of Scots tricked him into thinking he was still not being heard.
"Have we got gremlins again?" he asked an aide as the messaged flooded in. "People are saying there is no sound."
"I am speaking loudly. I am afraid the volume doesn't appear to be working. Can you hear me? Is it working? Can people hear?"
Yes David. They could. You were being lied to.