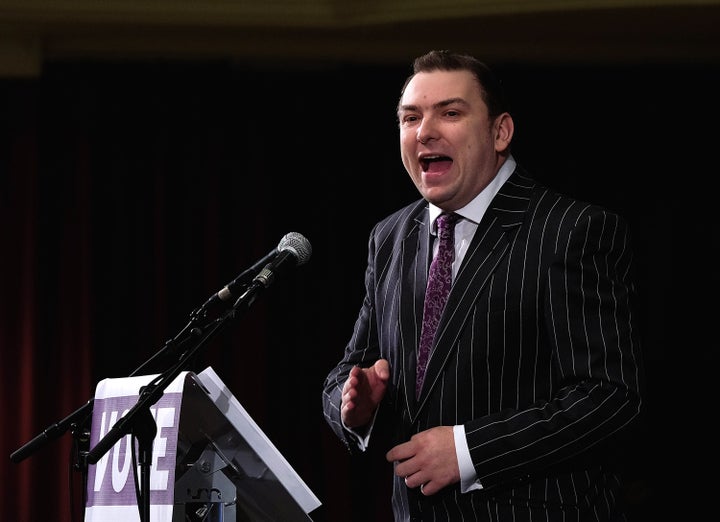 Ukip MEP Jonathan Arnott has today quit the race to succeed Nigel Farage as party leader.
The 35-year-old pulled out of the contest after claiming he could only come second in the ballot.
Arnott's campaign had the support of Ukip's Deputy Leader Paul Nuttall – who surprised many in the party by not standing.
There are now five candidates battling it out to replace Farage, including MEP Diane James.
In a statement, Arnott said: "There is no prize for a silver medal in a leadership contest.
"We are in the process of electing a new leader of the UK's third political party.
"This should not be taken lightly, and the only reason for standing is for a candidate to believe that they can meaningfully aim to win the ballot."
Arnott's departure from the race comes just a day after Farage hinted that he may return as party leader at some point in the future.
Farage famously 'unresigned' after last year's General Election when he went back on a promise to stand down if he failed to win a the seat of Thanet South.
In an interview with the Sunday Times, the Ukip leader said: "If Brexit wasn't delivered, then I would have to think seriously about plunging back in."
He added: "But I hope I don't have to."
The other candidates in the race are MEP Bill Etheridge, local councillor Lisa Duffy, Ukip NEC member Liz Jones and the party's Hartlepool candidate in 2015 Philip Broughton.