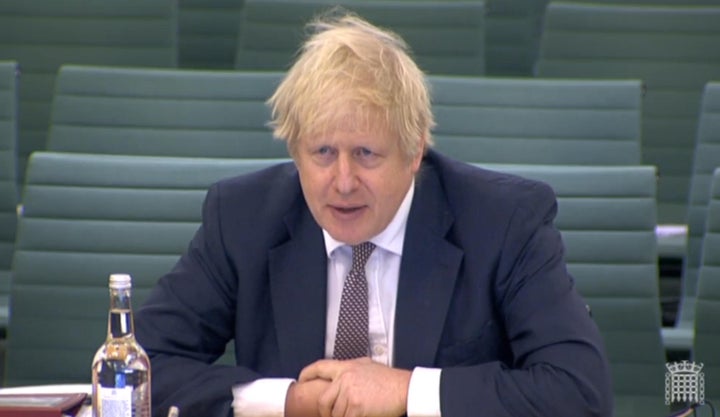 Boris Johnson has refused to confirm a £20 cut to Universal Credit planned for March will be scrapped, despite job losses surging amid the Covid pandemic.
The prime minister claimed voters wanted the government to "focus on jobs" more than on welfare when he was challenged by MPs on the liaison committee on Wednesday.
Around 800,000 people have lost their jobs since February, Rishi Sunak said on Monday.
A £20 uplift to the key benefit was introduced last year, amid unprecedented demand for food banks and free school meals for children of struggling families.
Charities such as Gingerbread and the Joseph Rowntree Foundation (JRF) have repeatedly called on ministers to guarantee that the payment will stay when Sunak announces the UK budget in March, fearing a poverty cliff-edge for families.
Pressed by Labour MP Stephen Timms, he said: "I think that what we want to see is jobs. We want people in employment and we want to see the economy bouncing back.
"And I think most people in this country would rather see a focus on jobs and a growth in wages, than focusing on welfare, but clearly we have to keep all these things under review."
Timms further pressed the PM on whether he thought food banks should exist in the UK.
The PM replied that "people who help" with food banks and donate "do a wonderful job".
"In an ideal world, people would be able to have absolute confidence in getting what they need from their weekly shop, and that's why we're focusing so much on the living wage and increasing pay wherever we can."
The JRF said in their report published on Wednesday that there has been a consistent rise in poverty since 2019.
Workers on the lowest incomes have been hit hardest by the pandemic, the report said, with 81% working in retail and accommodation seeing their hours cut since February.
The study also said that while four in 10 earning the minimum wage faced a "high or very high" risk of joblessness, the same was true of just 1% of those earning more than £41,500.
Helen Barnard, director of the Joseph Rowntree Foundation urged Johnson to rethink cutting Universal Credit, saying it was "a damning indictment" that those struggling before the pandemic "are now being hit hardest once again".
She said: "It's unacceptable that certain groups are bearing the brunt of the economic impact of C-19, and are now reeling from the latest blow of this third lockdown. We all believe in justice and in looking out for each other, and we support policies that reflect these values.
"Ministers were right to increase Universal Credit by £20-a-week and they must now make it permanent and extend this support to legacy benefits."