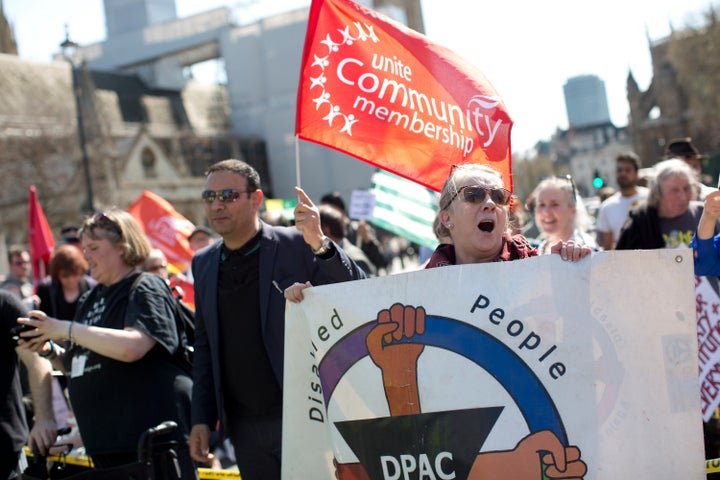 As many as 580,000 people could lose out on benefits payments in the changeover to Universal Credit, leaving vulnerable and hard-up families in crisis.
The Department for Work and Pensions (DWP) is currently rolling out the government's flagship benefits reform programme and is due to move 2 million more claimants onto Universal Credit next year.
But the latest data shows that a "worryingly high" rate of claims are not being successfully processed onto the new system, HuffPost UK can reveal, with 29% closed or not paid.
If the current claim failure rates were replicated in the next stage of Universal Credit roll-out then 580,000 people who are currently receiving benefits, including many low income families who are in work and receiving income support, would lose out on payments.
The figures have led to urgent demands for the government to halt Universal Credit, which has been besieged by criticism from both the Labour Party and disability and welfare charities.
Margaret Greenwood MP, shadow secretary of state for work and pensions, told HuffPost UK: "These figures are shocking. The very high failure rate of Universal Credit claims should ring alarm bells for this government.
"Instead of delivering a social security system that is there to support people, they have devised one that is so complex many people are falling out of it altogether and we are seeing an increase in poverty, debt and rent arrears."
The Wirral West Labour MP said: "The government must not go ahead with moving nearly 3 million more people to Universal Credit until it has fixed the very serious problem with it."
The DWP said the roll-out would begin with small-scale trials, allowing it to refine the system, and that a claimant may no longer choose to draw down the benefit, such as when attaining a well-paid job.
The "vast majority" of Universal Credit claimants are paid "in full and on time", it added.
While the number of current benefit claimants due to be migrated onto Universal Credit in the next stage of its roll out is 2 million, the total number of people effected is estimated at 3 million accounting for their families.
The controversial new Universal Credit roll-out has come under increasing scrutiny as the government stands accused of putting costing-saving and welfare reform before the wellbeing of millions of people.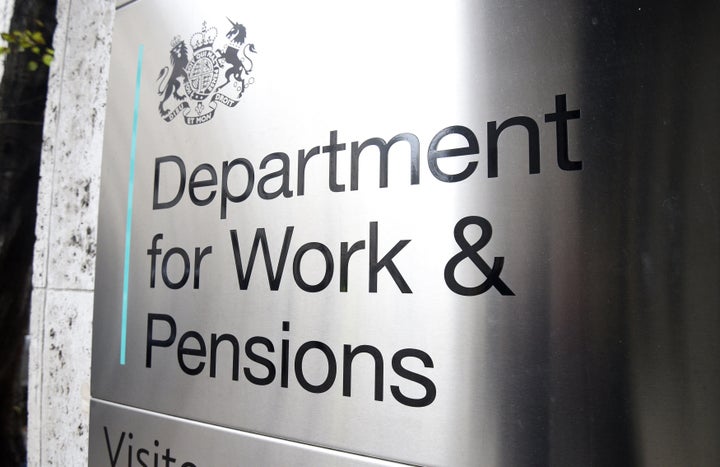 The data showing the percentage of unsuccessful claims was made public by Alok Sharma MP, Minister of State for Employment, in a written answer to a Parliamentary question in July. It is based on the latest analysis for claims made in November last year.
The figures shows the majority of claims closed or not paid were due to failure to attend an initial interview, claimants not accepting commitments linked to benefit payments, claims being withdrawn or failure to attend subsequent interviews.
Advocacy group the Disability Benefits Consortium (DBC) highlighted that only 4% of these claims were withdrawn by those applying and questioned what factors are driving people to miss interviews or refuse to accept benefits.
Geoff Fimister, policy co-chair of the DBC, told HuffPost UK: "The DWP needs to find out what are the obstacles that are de-railing these claims. Why are people missing meetings, not accepting 'claimant commitments' or just giving up?"
He called on ministers to act to ensure there are no breaks in claims and to guarantee that no existing benefit payments will stop before a new Universal Credit claim has been successfully made.
"All are agreed that stopping current benefits and telling people to take their chances with a complex Universal Credit claim - sink or swim - is asking for trouble," he said.
"The DWP's own figures show that about a quarter of current Universal Credit claims are started but not completed. 'Managed migration' might be better or worse than this, but if it were the same, that would be half a million claimants and their families."
The DBC, a coalition of 80 different charities and other organisations committed to working towards a fairer benefit system, accused the DWP of a "lack of official knowledge or interest" in the high rate of claims failure, saying urgent action was needed to resolve the issues and reduce the numbers dropping off the social security system.
Universal Credit was first launched by former Conservative leader Iain Duncan Smith in the early years of the coalition government that took power in 2010. It was heralded as a way of simplifying the complex welfare system by merging six working age benefits into one payment and ensuring anyone who was in work, or wanted to work more hours, would be better off than they would be working less.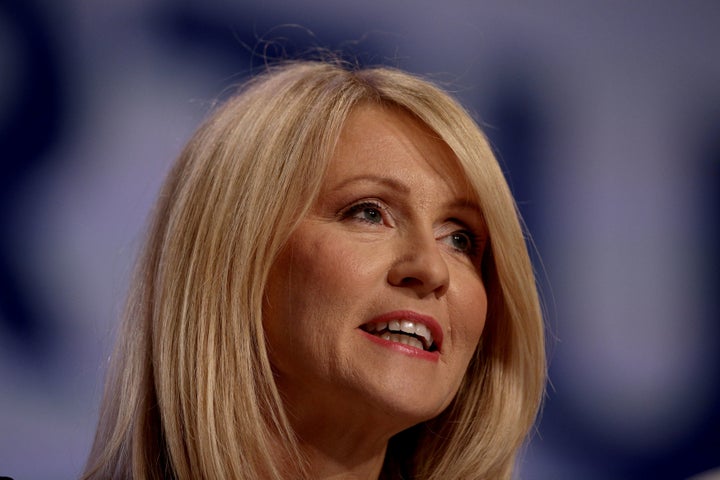 But its roll out has become associated with intentional delays in payments and cuts in benefits, to the point where Secretary of State for Work and Pensions Esther McVey reportedly warned cabinet that it involves £200 monthly cuts to the income of many poor households.
Former Labour prime minister Gordon Brown added his voice to the tide of criticism on Wednesday saying the government must abandon the roll out of Universal Credit or face "a summer of discontent" similar to the chaos of the poll tax riots in 1990.
Charities working on the front line with hard-up families say Universal Credit is causing misery for those who are being moved onto it. The Trussell Trust, which runs hundreds of food banks across the country, fears need for its services will soar as the implementation of Universal Credit continues.
The charity's chief executive, Emma Revie, told HuffPost UK: "We created our benefits system in this country to free people from poverty, not lock them into it.
"As we look at the current plans for the next stage of Universal Credit, we're really worried that our network of food banks could see a big increase in people needing help.
"Leaving three million people to wait at least five weeks for a first payment – especially when we have already decided they need support through our old benefits or tax credits system – is just not good enough."
She added: "Now is the time for our government to take responsibility for moving people currently on the old system over, and to ensure no one faces a gap in payments when that moves happens. Universal Credit needs to be ready for anyone who might need its help, and it needs to be ready before the next stage begins."
"The whole system is designed to destroy people"
Chris Moyo, 42, of Chorley in Lancashire, was moved onto Universal Credit in 2014 and quickly found his finances spiralling.
He was left with little control over his monthly income as the DWP took money out of his benefit payment to cover old debts without prior warning to allow him to budget.
"They can take up to 40% in debt recovery," he said. "My situation is this. From 2015 to present they were taking unpaid social fund loans and working tax overpayments from 2003. I was getting paid amounts from £5-190 a month depending on how DWP felt.
"I fell behind in bills so they started deducting huge amounts of money from my allowance to pay for bills. Then I started getting sanctioned for not being able to travel to work interviews. I was told to apply for a Debt Relief Order through the Citizens Advice, but I could not afford the £90 and the Citizens Advice did everything to put obstacles in my way. The whole system is designed to destroy people."
The five-week delay in first payment of Universal Credit has been one of the most contentious aspects of the system, with critics accusing the government of using it as a cost saving device.
The Disability Benefits Consortium produced a report for the Social Security Advisory Committee on Universal Credit in August calling for the five-week delay to be scrapped. It said the gap in payments was "not a necessary design feature" of the system, adding: "Our understanding is that it exists at the Treasury's behest in order to make savings."
But the government says the delay is necessary in order for the accuracy of current information to be checked and to get claimant's permission to assess them for the new benefit.
The Secretary of State for Work and Pensions has announced the government will give Citizens Advice £39 million to help people claim Universal Credit.
Esther McVey said at the Tory Party conference this month: "I have always said we will steer a new direction and work with partners to deliver vital services, and get Universal Credit right."
A DWP spokesperson said: "Universal Credit (UC) replaces an out-of-date, complex benefits system and the vast majority of Universal Credit claimants are paid in full and on time. There are a number of reasons why someone might close their claim including securing a higher paid job which exceeds the earnings threshold for UC.
"We're committed to ensuring that all people get the right support that they need. We have recently announced a partnership with Citizens Advice to provide Universal Support, which will help the most vulnerable claimants make and manage their claim.
"Through our 'test and learn' approach, we have listened to feedback from stakeholders and claimants and made improvements, including increasing advance payments to 100%, removing the seven-day waiting period and paying people's Housing Benefit for two weeks while they wait for the first UC payment."