Mortarboards are to be digitally-inserted into graduation photos after fears over student safety, it has been reported.
Graduates at the University of East Anglia (UEA) will not be allowed to throw the traditional dress hats into the air for a picture-perfect pose because injuries have occurred before.
"As well as being safer, this will have the added advantage that even more of the students' faces will be seen in this photograph," guidance from the official photographers is reported to have said.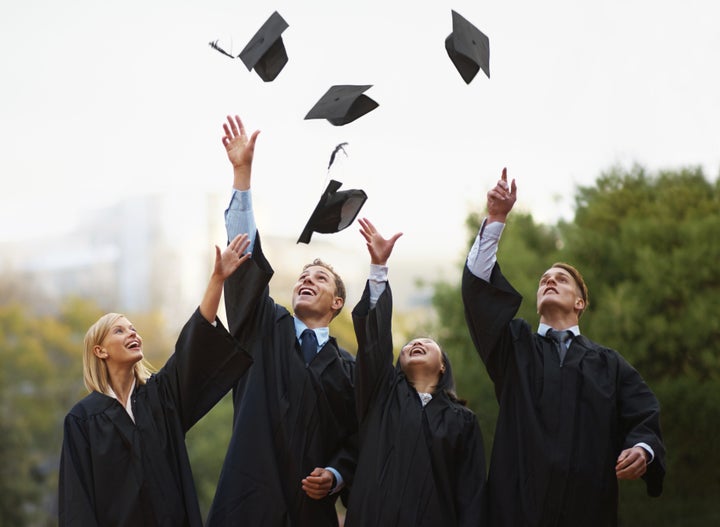 Speaking on Wednesday one UEA student said: "It's really sad, we always do things like that, it's like a tradition... it's an iconic thing.
"It's not going to be the same."
Another commented: "It's just a bit of fun, I would prefer that we would."
"It's a bit ridiculous, it's health and safety gone mad," another added.
A spokesperson for the University of East Anglia said: "The decision to not have the traditional 'hat throwing' photo opportunity for all students this year follows a number of injuries over recent years to graduates hurt by falling mortarboards.
"This is an unacceptable risk, and we want to ensure no student's graduation day is ruined by the potential for avoidable injury."
Meanwhile we've imagined some other items students might want photoshopped into photos to remind them of their experience...