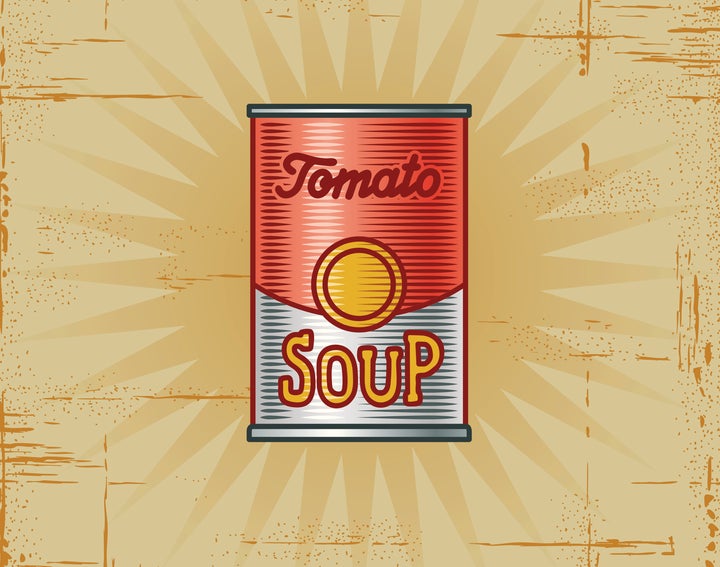 We're all trying to avoid the supermarket and waste less food during lockdown and, in doing so, we're rediscovering long-forgotten tins and stock items at the back of our cupboards. But are they safe to eat?
It all depends on whether they display a "use by" or "best before" date.
Use by dates are pretty non-negotiable as they relate to food safety. They're usually found on fresh foods such as meat, fish, pre-prepared salads and dairy. To avoid food poisoning, the Food Standards Authority says you should stick to use by dates rigidly.
"After the use by date, don't eat it, cook it or freeze it," it says. "The food could be unsafe to eat or drink, even if it has been stored correctly and looks and smells fine."
If you have food approaching its use by date, consider freezing it and using it later down the line. Helen White, special advisor at Love Food Hate Waste, recommends labelling your freezer food with a date so you can keep track of how long it's been in there.
"Your food in theory can stay in the freezer as long as you need, but the quality will start to deteriorate after about 3–6 months, so keep an eye on those dates," she previously told HuffPost UK.
Best before dates, on the other hand, are more flexible as they relate to food quality, rather than food safety. The date is a guarantee that the food will have certain properties – such as flavour and texture – at least until that date. It's not illegal to sell food past its best before date.
"Provided the food is unopened and has been stored correctly by following the storage instructions on the label, it should still be safe to eat after its best before date but its flavour, texture and other quality attributes might not be at their best," food safety consultant Sarah Howarth tells HuffPost UK.
There's "no black and white rule" concerning how many months (or years!) you can safely consume food beyond its best before date, she adds. This will depend on the specific food formulation, storage and the health or "risk profile" of the person eating it – which is impossible to determine without an in-person risk assessment.
However, she does note that best before foods are more likely to make you ill if they haven't been stored properly or the package integrity has been broken. This may the case if:
Packs have been opened and partially used

Cans have dents in them

Products have been left in the sunlight and/or varying temperatures which can lead to moisture inside the pack

There's evidence of pests in the storage environment

Dry products haven't been stored under dry conditions and water has entered the food package.
Just like use by foods, you can also freeze some best before foods to extend their lifespan – check individual packets for instructions.
"Provided your freezer is working correctly at -18C, food should be safe to consumer beyond the best before date," says Howarth. "Do be sure to thaw foods thoroughly before use. Meat should be thawed and covered in the bottom of your fridge and not at room temperature."