It's 4.58am and I've woken up with a throbbing pain in my foot. The pain is so bad it keeps me awake until my alarm goes off 75 minutes later, and I have to start thinking about how I'm going to deal with my – now very red – toe. Dr Google feels insufficient, and my GP is 50 miles away.
Like many millennials who have moved from house to house (12 homes in 10 years), I haven't had a fixed address for a period I deemed long enough to bother re-registering with a doctor since I left my family home a decade ago.
For years, not having a doctor in the city I live in hasn't been a problem. But now, with my left foot looking fit to explode and the prospect of sitting in A&E or a walk-in centre for hours (not my local centre, that closed last year), I realise I need to sort it out.
I have a lightbulb moment: an app, Babylon, that a friend mentioned in the pub. The platform is private but partnered with the NHS to provide a free service to patients in London who agree to transfer from their bricks and mortar GP.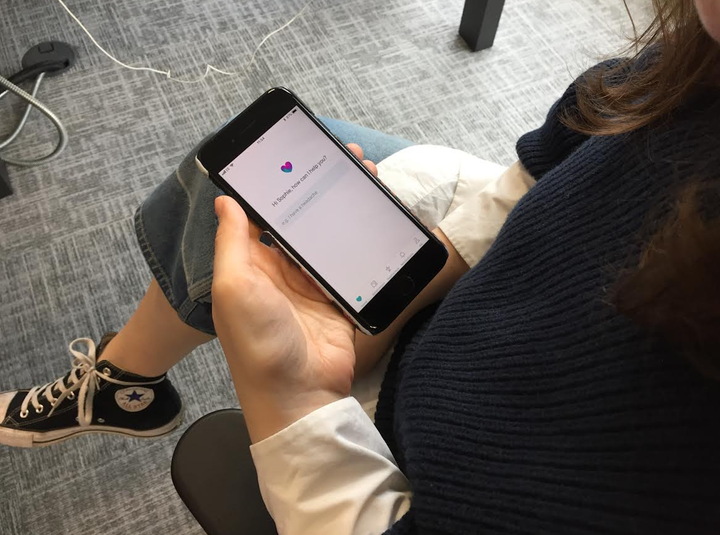 I bite the bullet and sign up, ticking a box that allows my medical records to be transferred from my family doctor to Babylon. I have slight reservations that I'm signing my soul away, and complicit in private healthcare eating away at the edges of the NHS.
The app warns me it may take 48 hours to obtain records and, having worked in a GP surgery as a teenager, I can believe it. Until that point I can't use the service, so I go to work and wait it out – my foot continuing to swell.
A few hours hours pass and, in the middle of a meeting, my phone tells me I'm ready to go. The digital doctor has rummaged in the dusty filing cabinets and hit the jackpot in record time. Perhaps the speed is a result of a low number of users or being an early adopter of Babylon? Either way, I'm impressed.
The next record-breaking shock comes when I'm able to book an appointment for seven minutes later. That's right, not seven weeks or even seven days, just 420 seconds after being approved. I write my doctor a brief note explaining why I need help and attach a photograph (of my toe, not my face), then sneak off to a meeting room to wait for her call.
There's no easy way of saying it: it's downright weird talking to a stranger over FaceTime about your ailments, on a medium normally reserved for calling your friends or partner. I feel like I should make small talk, but there's no time and she jumps straight in.
We go through the information I provided beforehand and she gives an initial diagnosis before asking more questions. I feel in good hands, despite having met this doctor 90 seconds ago.
After five minutes of talking (and being terrified when she asks if I feel feverish because it might mean I need to go to hospital, spoiler: I don't), she prescribes me antibiotics and sends them to the pharmacy next to my office for me to pick up in 40 minutes time.
Critics of Babylon say this fast-track system can mean symptoms of serious illness are missed, but for me – on this occasion – it means in less than six hours I have gone from being registered with a different GP, to having an appointment and getting the treatment I need. I can't argue with that.
"I tentatively ask if I can see her again, or if it is a roulette when I next book an appointment.""
At the end of my appointment I've really fallen for my doctor. Not only does she listen to what I'm saying, but she doesn't dismiss my symptoms or trivial questions. I tentatively ask if I can see her again, or if it's a roulette when I next book an appointment. She says I can put in my medical notes that she's my preferred choice and the app will default to her for future bookings if she is available.
Even if I don't see her next time, fewer and fewer people see the same face every time they go to a GP appointment anyway, with rosters of nurses and locum doctors filling in for NHS staffing gaps. The person on the other end of FaceTime being unfamiliar doesn't necessarily feel like a criticism, not at least one you can have of the NHS in 2019.
Babylon may raise questions about the privatisation of the NHS, but for millennials living in a world of instability – trying to hold down insecure jobs and moving between homes – the app addresses some uncomfortable truths. A doctor that needs you to book three weeks in advance, take time out of the office, and schlep halfway across a city because you haven't re-registered can't be the only option anymore.