As the UK slowly reopens after a grim winter under lockdown, one issue is proving to be particularly divisive – vaccine passports.
Under the government's road map, pubs and restaurants will be able to start serving customers outdoors from next week while hairdressers, nail salons, gyms and libraries – as well as non-essential retail – will all be able to reopen, too.
While there is relief among MPs at the prospect of the economy reopening, there is concern among some about the proposals for the "Covid status certification" scheme, dubbed "vaccine passports".
How could a vaccine passport scheme work and when could it be introduced?
The so-called vaccine passports are expected to show whether someone has received a vaccine, had a negative coronavirus test, or contracted and recovered from Covid-19 within the past six months.
The NHS is said to be currently working on ways of providing people with the means to demonstrate their Covid status through "digital and non-digital routes".
The finer details of how any scheme could work remain unclear, but Boris Johnson has said Covid status certification would not be introduced for at least two more rounds of rule relaxations. April 12 is when stage two of the national unlocking is due to take place, while May 17 is the date when indoor hospitality is expected to resume.
He told a Downing Street press conference on Monday that the government was still "some way off finalising any plans" for certification.
Johnson said: "On Covid status certification, as we prefer to call it, the most important thing to say to everybody listening and watching is there's absolutely no question of people being asked to produce certification or a Covid status report when they go to the shops or to the pub garden or to their hairdressers or whatever on Monday.
"And indeed we are not planning that for stage three either, May 17. As you know we are hoping to go for the opening up of indoor hospitality and so on.
"We are not planning for anything of that kind at that stage."
Is there public support?
Yes. An Ipsos MORI poll conducted last month found that 78% of respondents were in favour of vaccine passports to travel abroad or to visit a relative living in a care home.
Support was also very high for using vaccine passports to visit a relative in hospital or to go to the theatre or an indoor concert.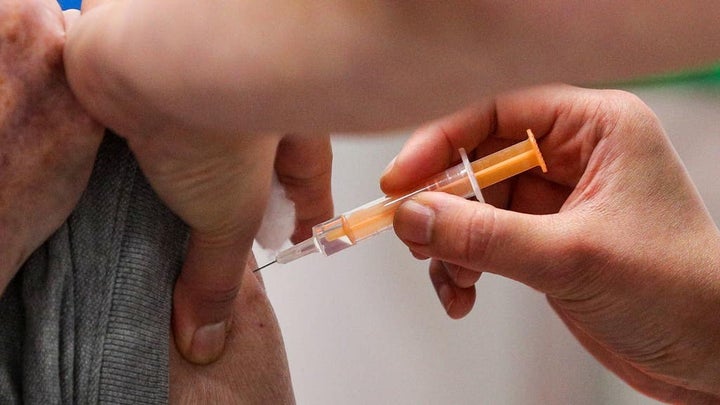 When it came to going to pubs or restaurants, one of the scenarios that has been most hotly debated, 62% of respondents were in favour of vaccine passports being used.
There were also high levels of support for vaccine passports being a requirement for certain jobs, such as frontline healthcare or care for the elderly and disabled.
Why are they controversial?
A number of concerns surround vaccine passports, including a fear they could create a two-tier society with only those with immunity allowed to travel and attend large-scale events.
Some groups, such as those with compromised immune systems, can't be safely vaccinated and would therefore be effectively barred from any aspect of everyday life that requires a vaccine passport.
Civil liberties campaign group Big Brother Watch has said the plan could "risk turning us into a two-tier, checkpoint society where we each have to show an app or certificate simply to enjoy public life".
It added: "This would be a serious break from our long-guarded democratic traditions and would open the door to a new world of bio-surveillance."
It's worth noting that the last time anything remotely similar to vaccine passports was floated in the UK it was met with huge resistance and was eventually dropped.
Then there's also a practical matter – the government has a shambolic track record on digital systems in the fight against Covid (remember all the glitches with the NHS app?).
Who is against them?
More than 70 MPs, including 40 Conservatives, as well as peers from the House of Lords, have launched a campaign to oppose the introduction of vaccine passports in England, claiming they would be "divisive and discriminatory".
A pledge, signed by former Labour leader Jeremy Corbyn as well as other prominent figures such as Conservative former leader Sir Iain Duncan-Smith, Labour former shadow chancellor John McDonnell and ex-Lib Dem leader Tim Farron, warns the government against bringing in the scheme.
Labour's current leadership has also said the use of so-called vaccine passports in the UK could be "discriminatory".
Shadow health secretary Jonathan Ashworth told BBC Breakfast on Tuesday the party was "very sceptical" and wanted more details about how the scheme would work.
"I'm not going to support a policy that, here in my Leicester constituency, if someone wants to go into Next or H&M, they have to produce a vaccination certificate on their phone, on an app," he said.
"I think that's discriminatory."
But he said it "makes sense" to ask people to take a test before going to events such as football games.
Asked if he would vote against any form of domestic Covid passport, Ashworth said: "We don't think asking you to produce a vaccination passport, which is this digital ID card, is fair. It's discriminatory."
How difficult would they be to introduce?
Putting vaccine passports into law would be a "nightmare" and require "enormous scrutiny", one expert warned this week.
Danny Altmann, professor of immunology at Imperial College London, told Times Radio on Monday the scheme would need "enormous scrutiny" if it were rolled out.
All the same, he added, jab passports could prove to be a good idea if they made people feel safer and more people were vaccinated.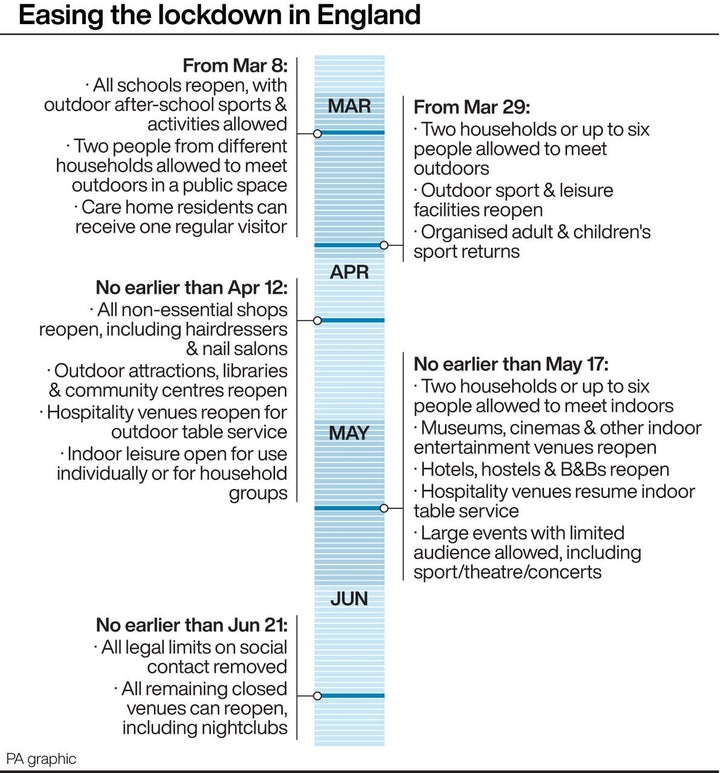 He said: "I find it difficult to have the vaccine passport conversation, and I've had quite a lot of these discussions at policy advice level, without getting into the detail because who of us wouldn't think that vaccine passports were in general, a good thing, if people felt a bit safer and more people were vaccinated and we had more assurance of that?
"And yet, one or two sentences into discussion you get rather sort of bogged down at 'the devil is in the detail', and there are an awful lot of confounders there where you could make some very, very poor legislation."
Asked if vaccination passports will require new laws which could be difficult to word correctly, Professor Altmann added: "I think the detail is an absolute nightmare and, without being pedantic or negative, requires enormous scrutiny."
Do any other countries use them?
Some countries are already working on requirements for people to prove their status before arriving.
The European Union is working on a digital green certificate showing if someone is vaccinated, has a negative test or has recovered from Covid-19.
In South Korea, PM Chung Sye-kyun said a mobile app, which will allow international travellers to show digital proof of vaccination, will be officially launched this month.
"The introduction of a vaccine passport or 'Green Pass' will only allow those who have been vaccinated to experience the recovery to their daily lives," Chung told a government meeting, adding the app uses blockchain technology to prevent counterfeit.