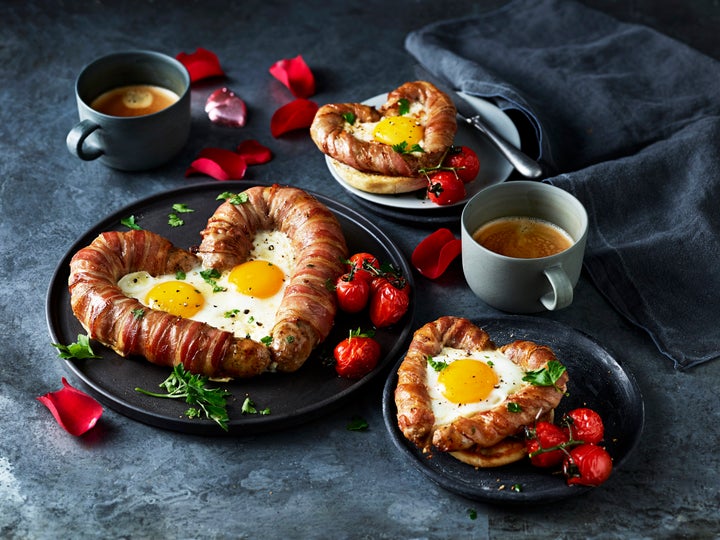 M&S is riding off the popularity of last year's "Love Sausage" – aka its Valentine's take on the festive pig in blanket – and introducing a newbie: the Little Love Sausage. Because last year's might just have been too big...
The truffle-infused sausage is wrapped in bacon and folded into the shape – with suggestions that it's great with a fried egg in the middle.
"It's back!" screamed the press release. "And it is joined by a new friend this year, the 'Give a Little Love' Sausage (because as we all know, love comes in all sized packages!)."
The twin pack is ideal for a loved-up breakfast, M&S, which offers a range of serving suggestions for the mini-whopper: on top of muffins, crumpets, or with an egg cracked in the middle of the heart.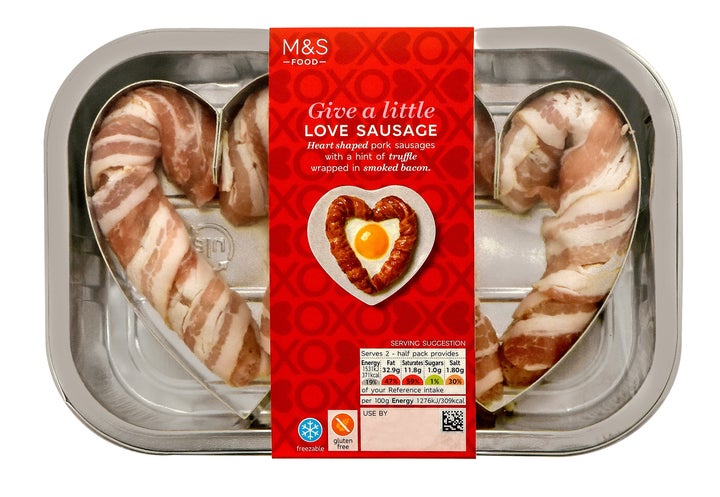 Kirsty Rowley, Love Sausage product developer (what a job title, eh?) said: "Love Sausage mania swept the UK and beyond last year, and it was a huge hit with our customers. There may be some imitators this year (the sincerest form of flattery) but I am happy to say the original and best is back! And it is joined by the perfect package of the smaller Give a Little Love Sausage."
The twin pack of mini sausages is £5, and the big one is £6 – both available in stories from Friday 7 February (or if's not quite your thing, check out our pick of these Valentine's dine-in meals for two).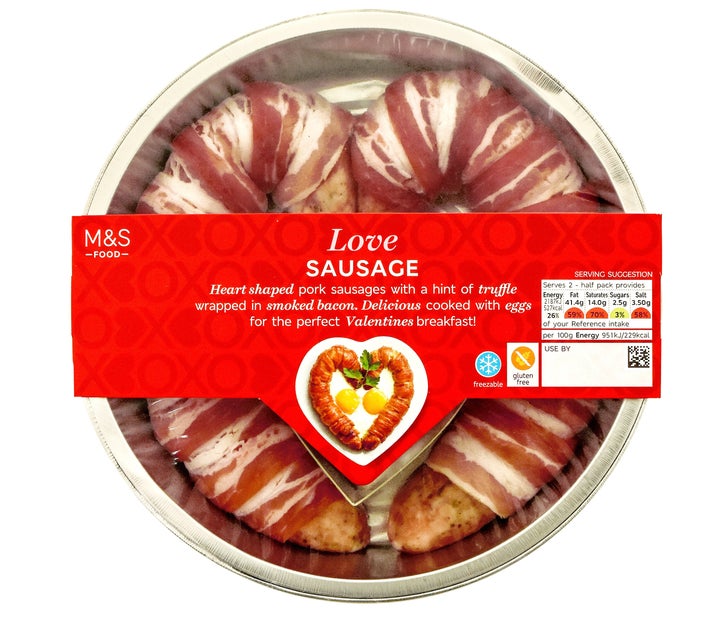 Don't get what all the fuss is about? Here are a selection of people enjoying the #LoveSausage last year.