If you're hosting a festive get together, or going all out with Christmas day festivities at your place this year, getting the food right can be tricky.
With different appetites, palates and dietary requirements, catering can get complicated. But thankfully supermarkets are finally upping their game and there's now an abundance of canapé choices, particularly for vegans.
Whether you're a longtime vegan who has navigated your way round too many party platters you can't actually eat from or some of your guests are ditching meat, eggs and dairy for the first time this year, we've hand picked five of the best canapés that won't leave you hungry.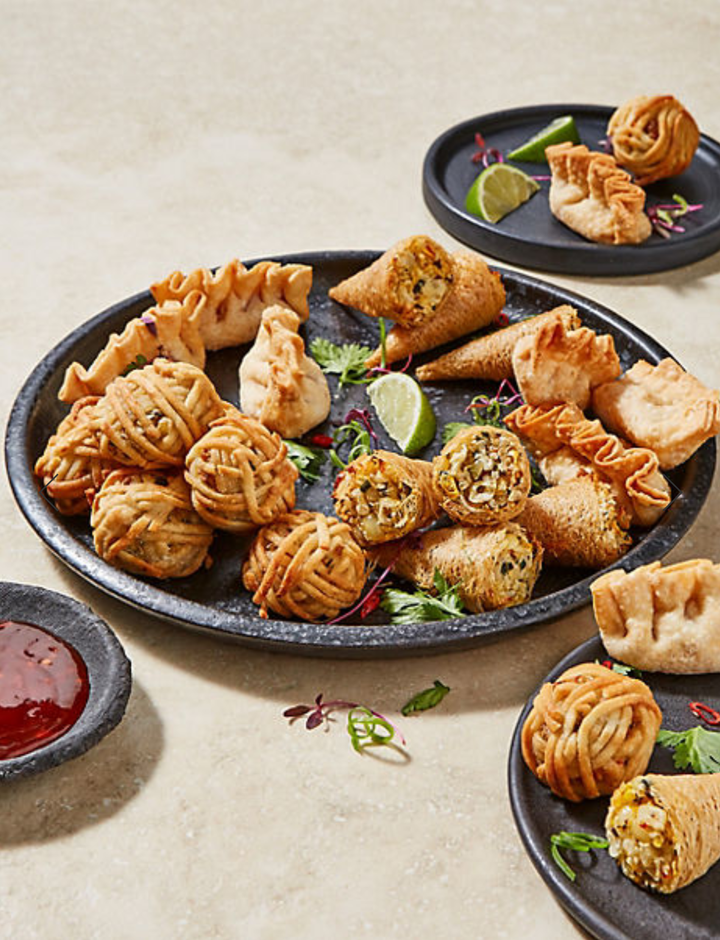 This hearty selection of veg includes eight crispy vegetable balls, eight sweet and sour wontons and eight wok toasted sweetcorn cones that take just 14 minutes to cook and can be frozen if you're hosting New Years Eve, too.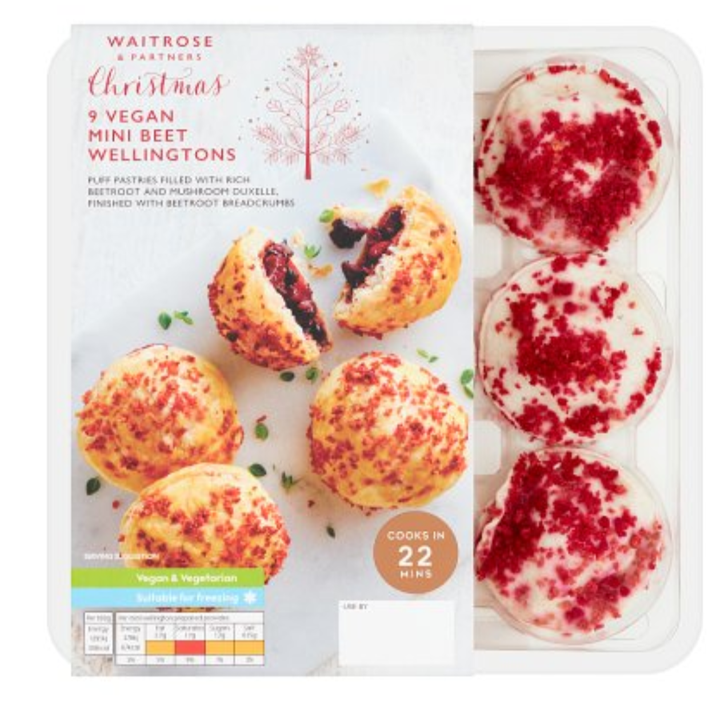 If you're new to veganism, these beetroot and mushroom wellingtons topped with a beetroot breadcrumb are the perfect segue into embracing a plant-based diet. Taking only 20 minutes to cook in the oven, you'll have enough time to top up everyone's Champagne glasses before tucking in.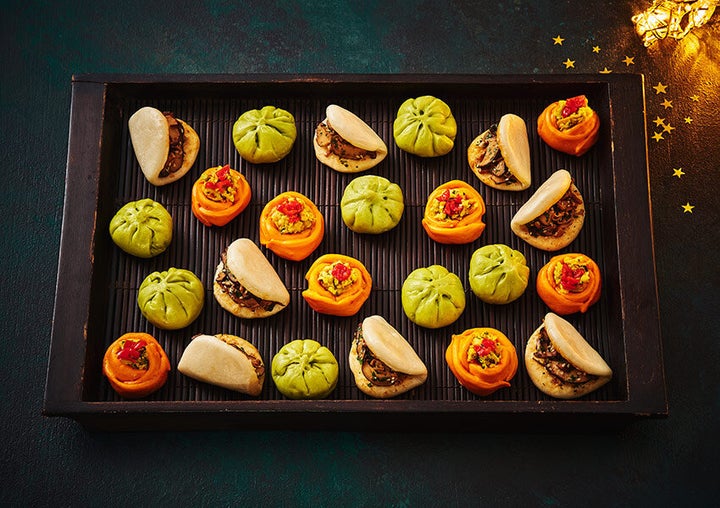 If Christmas day is at yours this year, this platter of bao buns is a no brainer for keeping guests happy. You can choose from three fillings; massaman vegetable curry, crunchy water chestnut and chive and mixed mushrooms in aromatic char sui mariande. We expect these won't last long.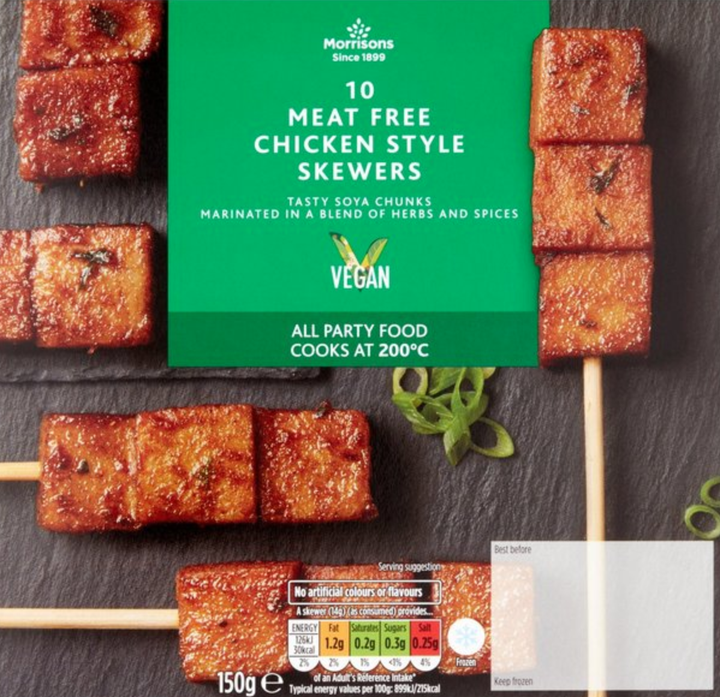 If you're missing the taste of meat, perhaps these chicken style skewers will satisfy those cravings for you and your guests. Made from marinated soya chunks, they're the least messy party food to eat, which we're all here for. Nobody wants crumbs or pastry flakes on their party dress.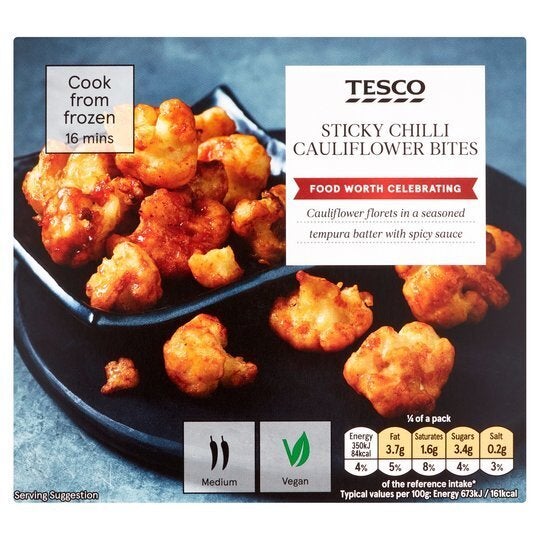 Chuck these in the oven, load up onto a serving dish and voila, you have yourself the laziest, but tastiest canapés you'll find this Christmas. Coated with a vegan batter and chilli sauce, they're the perfect dish to serve your family and friends before the roast dinner makes an appearance.
We all work hard to earn our money – so it shouldn't feel like hard work to spend it well. At HuffPost Finds we'll help you find the best stuff that deserves your cash, from the ultimate lipstick to a durable iron to replace the one that broke (RIP). All our choices are completely independent but we may earn a small commission if you click a link and make a purchase.