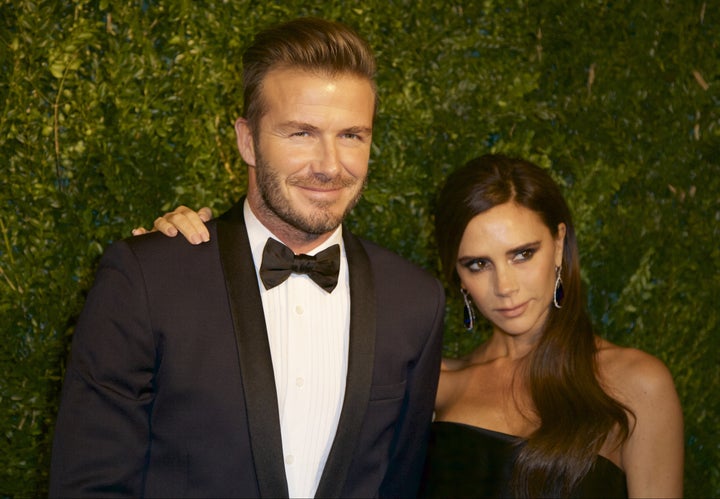 Victoria Beckham has attacked a Brexit campaign for misrepresenting comments she made 20 years ago in order to make it look like she disagreed with her husband on the EU referendum.
This morning, David Beckham announced he was backing the 'Remain' campaign.
Leave.EU, the anti-EU campaign group backed by Ukip donor Aaron Banks, used Twitter to highlight a 1996 eurosceptic quote from Victoria Beckham.
David Beckham said today he was backing EU membership as he believed in a "vibrant and connected world".
Leave.EU reposted comments made by Victoria Beckham in an interview with the Spectator in 1996.
When BuzzFeed political editor Jim Waterson asked Banks what he thought of Mrs Beckham's Instagram reply, he said.
David Beckham said today UK would "always be Great" no matter what the result, but urged his fans to vote in favour of continued membership.
"I played my best years at my boyhood club, Manchester United. I grew up with a core group of young British players that included Ryan Giggs, Paul Scholes, Nicky Butt and the Neville Brothers. Added to that was an experienced group of older British players such as Gary Pallister, Steve Bruce and Paul Ince," he said.
"Now that team might have gone on to win trophies but we were a better and more successful team because of a Danish goalkeeper, Peter Schmeichel, the leadership of an Irishman Roy Keane and the skill of a Frenchman in Eric Cantona.
"I was also privileged to play and live in Madrid, Milan and Paris with teammates from all around Europe and the world. Those great European cities and their passionate fans welcomed me and my family and gave us the opportunity to enjoy their unique and inspiring cultures and people."
He added: 'For these reasons I am voting to Remain."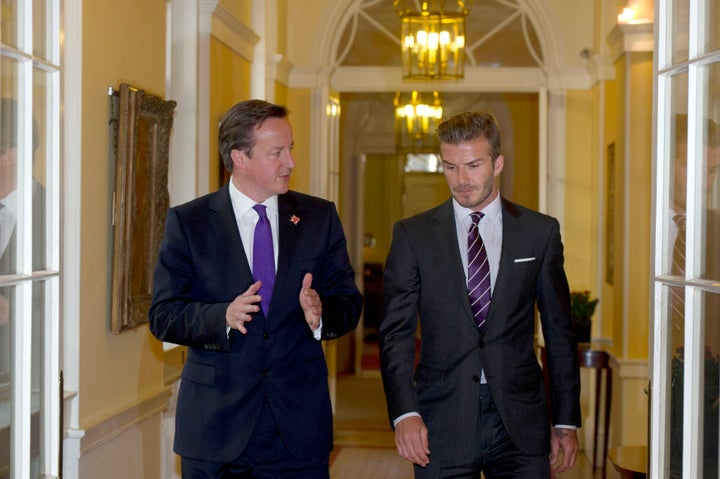 Told about the news, Conservative justice secretary and lead Brexit campaigner Michael Gove hit back with his own footballers.
"Sol Campbell is for 'Leave', as indeed is John Barnes," he told BBC Radio 4's Today programme.
Speaking to ITV this morning, David Cameron said: "There was a very moving statement today from David Beckham talking about his children and saying how effectively, what he said to me was, 'You can't win in Europe, unless you're on the pitch'.
"And that's true. I worry about that as prime minister, I know that we sit around the table and make decisions about security and safety and fighting terrorism and all the rest of it, fighting climate change.
"And if we leave they don't stop meeting and making decisions that affect us, but they'll be making decisions about us but without us in the room and that would be bad for Britain."