The former Olympic gold medal winning cyclist placed fifth out of 24 riders on her horse Pacha Du Polder, despite having only taken up riding a year ago.
The 35-year-old had been scorned for presenting a risk to fellow riders due to her inexperience, with one jockey saying she was "waiting for a fall".
Yet despite disapproval from some in the sport, many famous faces were quick to congratulate her on the performance.
And racing enthusiasts were tweeting praise too.
Pendleton had odds of 20/1 to win at most bookmakers, while William Hill had odds of 4/6 on her not finishing in the race's top 10.
Ladbrokes said that punters narrowly missed out on a lucrative each-way return given her fifth place.
A spokesman said: "Although she failed to make the frame it was great to see her do so well.
"Pendleton's performance was first-rate. She looked every inch the top jockey and she helped to deliver a great day for racing."
William Hill said it paid out £25,000 to punters upon Pendleton's completion of the race.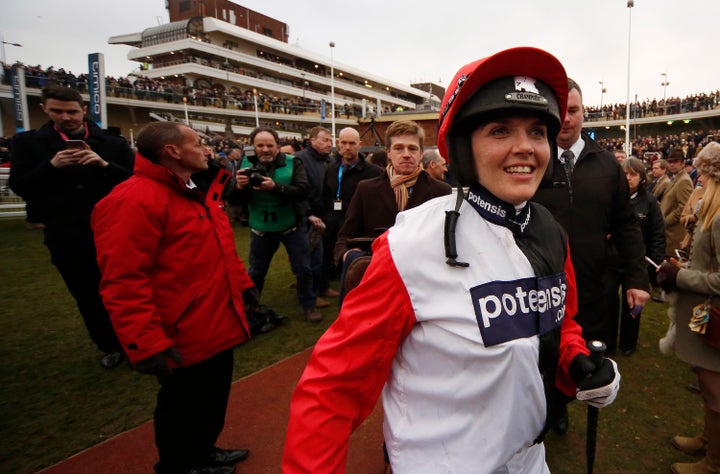 Pendleton had been criticised by some jockeys ahead of the race for putting other riders in danger due to her lack of experience.
Speaking on BBC Radio 5 Live, John Francome, a former president of the injured jockeys' fund, said Pendleton hadn't enough experience to ride safely.
He said: "I watched her ride at Fakenham and if ever there was somebody waiting for a fall, it was her. [She] just hasn't got enough experience.
"It's fine when you're riding a bicycle, you go along and the wheel doesn't turn unless you move the handlebars yourself."
Francome continued: "With a horse, if something falls in front of her she'll go straight over the front of it. Her lateral balance isn't good enough, she just doesn't look comfy enough to me.
"It's good that she's having a go, but I'm not sure she's got half an idea of the consequences of hitting the ground in a big race anywhere with 20 horses galloping behind you."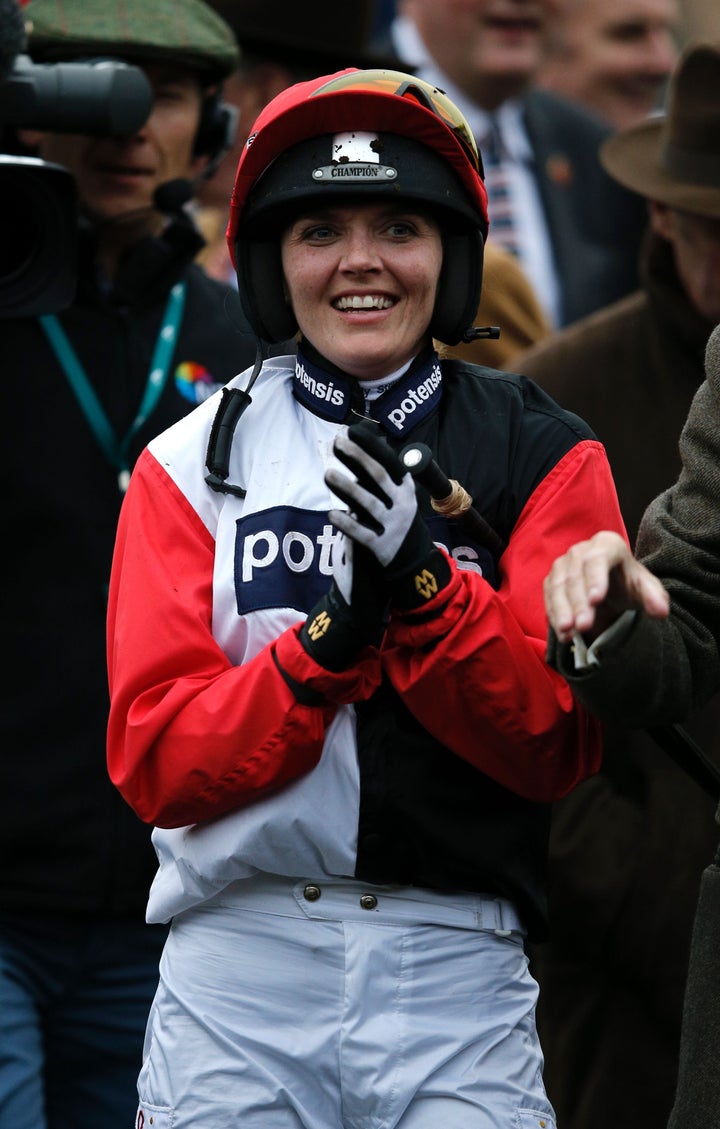 The winner in the 4.10pm race was On The Fringe, ridden by Nina Carberry followed by Major Malarkey in second, with Paint the Clouds in third.
At fifth, Pendleton did not place in the race potentially saving British bookies millions.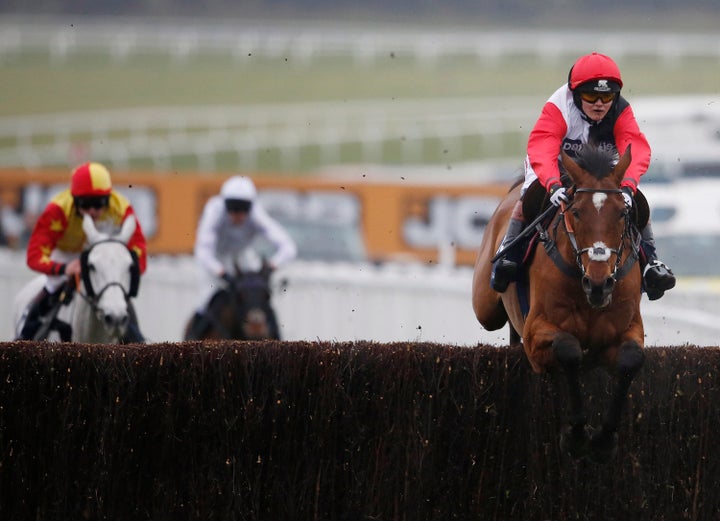 Pendleton wrote of her expectations ahead of the round, saying she aimed to keep an "open mind" as to the result.
Writing on HuffPost UK, she said: "I have worked long and hard with my team of experts to prepare for today, but there are so many things that can happen in a race that you have to go in to it with an open mind and that for me takes the pressure off.
"Hopefully Pacha and I enjoy a good race, but whatever the outcome I already feel like I have won."