A video has emerged showing the panic on board the Emirates flight that exploded in flames after crash-landing at Dubai airport on Wednesday.
In video shot on mobile phone and posted online by Rehan Quereshi, passengers can be seen frantically trying to gather their carry-on luggage as oxygen masks hang from the ceiling and as smoke seeps into the aircraft.
Passengers are then seen sliding down the inflatable emergency slide, while flames continue to engulf the aircraft's engine.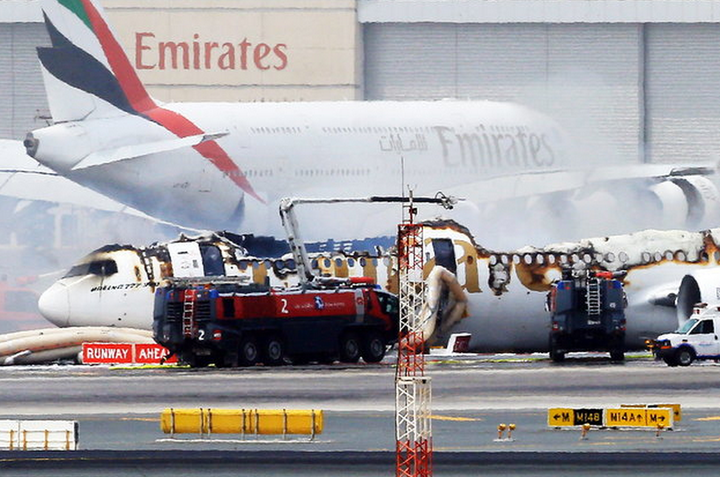 Quereshi wrote on Facebook: "Evacuation video of #Emirates #EK521 from crash landing at #Dubai #Airport this afternoon. Idiotic passengers to go for carry ons instead of escaping. Brave #CabinCrew, also goes to show how important recurrent trainings are for everyone's safety!"
Most people commenting on the video expressed disbelief that passengers didn't make fleeing the aircraft their first priority.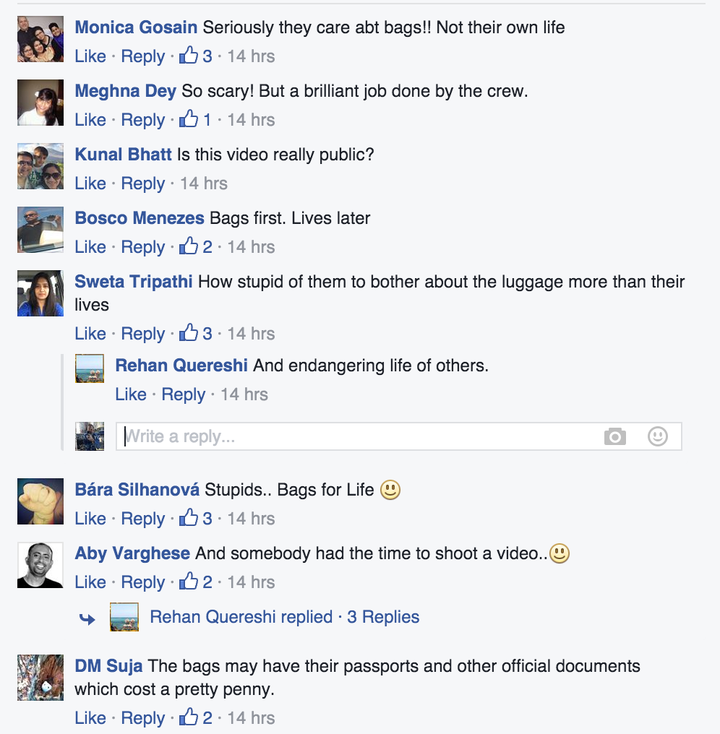 All 300 people on board the plane, including 24 British passengers, escaped the plane without injury. However, a firefighter called to the scene was killed while fighting the blaze.
An explosion broke out on the aircraft when it hit the tarmac after the plane's landing gear reportedly failed to deploy properly.