A man with the apparent strength of a "Viking" has become an internet hero after being caught on camera taking down an aggressive thug on a train.
Adrian Kaczmarek was riding Los Angeles' Expo line when a 25-year-old man began to harass passengers.
In footage of the incident, onlookers could be seen attempting to subdue the troublemaker, with one man trying to push him out of the way with a bicycle.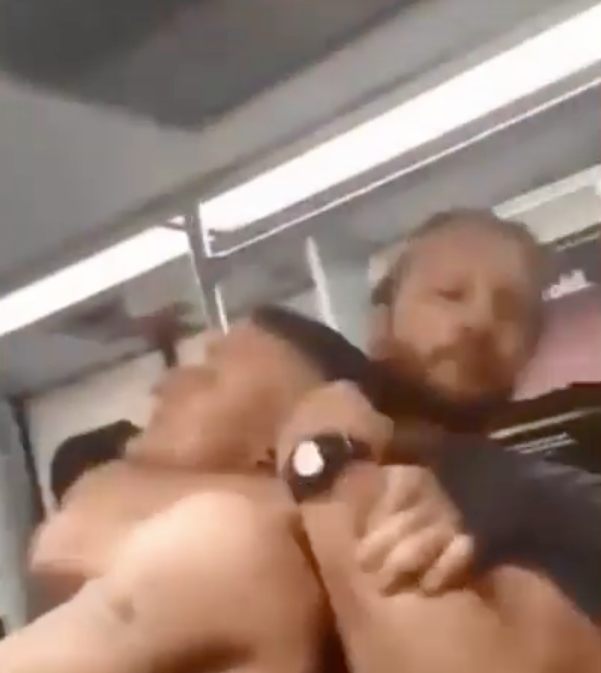 But suddenly Kaczmarek, who is a fitness trainer, appeared out of nowhere and disabled the nuisance in one fell swoop.
"Viking Guy", as he was branded by the video's uploader, could then be seen standing on the man, repeating the words "stay down", much to the appreciation of his fellow passengers.
Transit security confirmed that the man acting aggressively had been drinking and was under the influence of a "controlled substance".
Kaczmarek told NBC Los Angeles: "I was more concerned about my safety and the people on the train safety. I wasn't sure if he had a knife or if he had a gun."