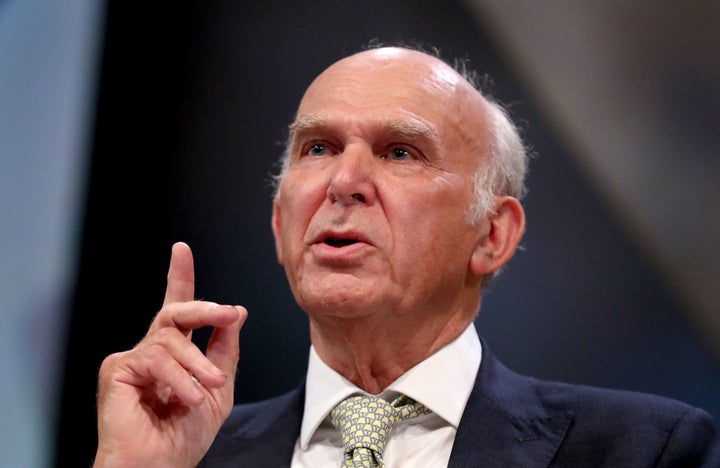 It would be better if pro-Remain parties were "fighting together under the same banner", Vince Cable has conceded.
The Lib Dem leader said he had tried to form such an alliance for the upcoming European elections but did not get a "positive reaction".
The UK will have to take part in elections to the European Parliament on May 23 if a Brexit deal has not been passed before then.
Speaking to BBC Radio 4′s Today programme on Wednesday, Cable admitted there was "not a great deal" of difference between his party's message and that of new party Change UK – The Independent Group, which will stand on a pro-EU platform calling for a second referendum.
Change UK, formed by breakaway ex-Labour and Tory MPs, claims to have had more than 3,700 applications from people wanting to stand MEP candidates.
Some 70 candidates will be fielded by the party after it completed the registration process with the Electoral Commission.
But the party's proposed logo – the letters TIG with #Change underneath – was rejected by the elections watchdog because it was "likely to mislead voters, contains a link to online material".
The Lib Dems announced their candidates today and said its 100,000 members were being deployed to make clear a vote for them was a vote to stop Brexit.
Cable said: "It would be better, I think, from the point of view of the supporters of British membership of the EU if we were fighting together under the same banner, and certainly that's something we would like to have seen, but that wasn't possible, we didn't get a positive reaction to that, so we are going on our own."
But he added the Lib Dems were the "strongest and best organised" of the pro-EU parties.
Meanwhile, Nigel Farage is hoping his new Brexit Party can sweep up the eurosceptic vote at the expense of the Conservative Party.
Foreign Secretary Jeremy Hunt warned this week the party could be heading for a "disastrous" showing at the polls if the country was required to vote.