Anyone who's seen a person use HTC's Vive virtual reality headset will know that it is a solo experience, and one that you'll want to keep your distance from.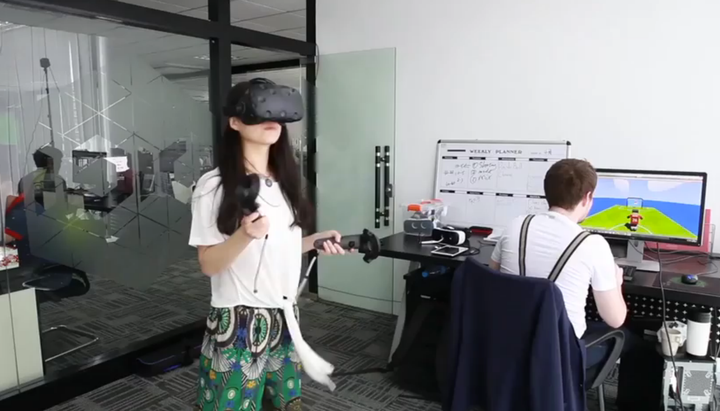 You see HTC's headset doesn't just let you look around a virtual world, it lets you walk around it, touch it and in some instances punch it.
So it was a hard truth that this man learnt first hand when his colleague proceeded to engage in what we can only assume was a particularly vigorous VR game.
Sadly neither he, nor his colleague were aware that HTC's headset comes with a range of safety features which warn the user that they're about to thwack someone rather heavily round the head.
Ignorant of these features she did indeed then proceed to thwack him, his innocent head clearly obstructing the intended virtual target.
So there you have it folks. Just like hoverboards, Google Glass and the Smart Car before it, virtual reality has passed the innovative technology test by making sure you look like a complete idiot while using it.