France is suspending the sale of a vitamin D supplement after a newborn baby suffocated hours after being given it.
The 10-day-old baby died at home on 21 December after being given the vitamin Uvesterol D, produced by Crinex, orally through a plastic pipette. France's medical safety agency (ANSM) said it was the way the product was administered that presented the risk.
Health minister, Marisol Touraine, said according to the BBC: "It's the specific way the product is administered that poses risks" and "only Uvesterol D administered with a pipette is involved".
Parents in the UK who are giving their baby a daily vitamin D supplement following a doctor's recommendation have been advised not to worry.
"Side effects of vitamin D supplements are rare and deaths are almost unheard of."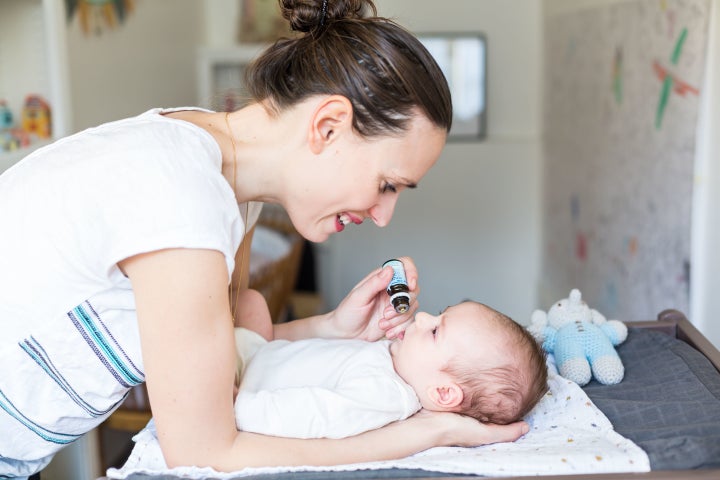 "We would need more information on the tragic case in France before commenting on it," Dr Jones added.
"But without a doubt, vitamin D supplements are important for babies in order to address poor bone health and prevent morbidities due to seizures related to vitamin D deficiency.
"We support the 2014 NICE recommendation and the 2016 SACN guidance that pregnant or breastfeeding women, and their children, take supplements of 400 units per day. The RCPCH is currently revising its vitamin D guidance."
The MHRA said it was difficult to comment on the case because Uvesterol D is not sold in the UK. However they advised parents that to "look at the label and follow the guidelines," for any product they are giving to a baby.
What does the NHS advise about vitamin D?
The NHS advises that breastfed babies should be given a daily vitamin D supplement from birth. Babies who are having more than 500ml of infant formula a day shouldn't be given vitamin supplements because formula contains nutrients already.
They advise that vitamins should be administered through vitamin drops and state: "Keep to the recommended dose stated on the label, and be careful not to give your child two supplements at the same time.
"For example, don't give them cod liver oil and vitamin drops, as cod liver oil also contains vitamins A and D. One supplement on its own is strong enough."
The Department of Health recommends: "Babies from birth to one year of age who are being breastfed should be given a daily supplement containing 8.5 to 10mcg of vitamin D.
"Babies fed infant formula should not be given a vitamin D supplement until they are having less than 500ml (about a pint) of infant formula a day."
How should vitamin D be administered to babies and young children?
The MHRA strongly advise closely following the guidelines printed on the labels of vitamin D supplements, as how it should be administered varies depending on the product and the age of the child.
Baby Ddrops®, containing vitamin D, is designed for breastfeeding babies from six months to five years old. Guidance to administer the drops states: "Place one drop daily onto mother's nipple or on a clean surface, such as a washed finger and allow the baby to suck for at least 30 seconds.
"One drop can also be mixed daily with food or drink."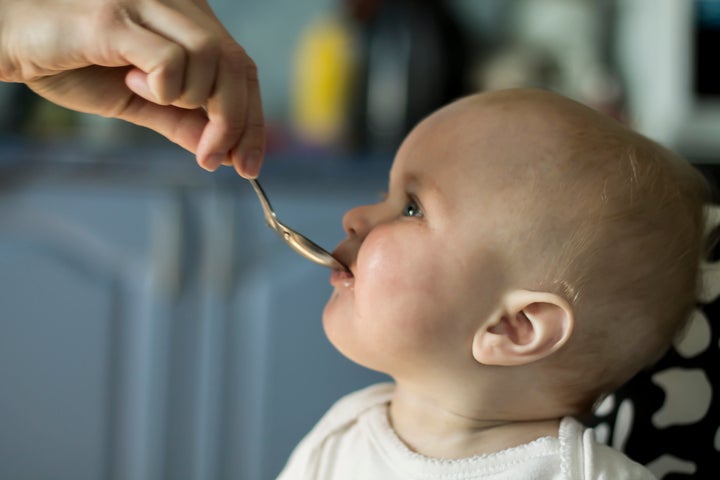 BioCare Baby Vitamin D Drops, suitable for babies from four weeks old, states: "Three drops taken daily in water, juice or milk, with food, or as professionally directed".
The Pediakid Vitamin D bottle drops, that is suitable for "infants and young children," advises the drops can be taken pure ("directly onto mouth or in a teaspoon") or mixed with a semi-liquid product, that is preferably cold, such as yoghurt or compote.
Carlson Vitamin D drops are suitable for babies under the age of one. Advice on administering the drops states: "Place a drop while nursing or directly on your baby's tongue. Maybe put on food or mixed in other liquids such as milk, water or juice."
The BBC reported that in 2013 the ANSM agency urged parents to give vitamin D drip-by-drip before feeding and ensure a baby is in a "semi-sitting position", to prevent the liquid being administered too quickly.
Dr Helen Webberley, the GP for www.oxfordonlinepharmacy.co.uk, told HuffPost UK: "It is important to emphasise that the risk to health appears to be in the way the vitamin is administered, via pipette, rather than in the taking of the vitamin itself.
"If you are concerned, talk to your GP about other ways in which the supplement can be administered. The important thing is to ensure your baby gets the essential vitamins it needs to develop."
Related
Before You Go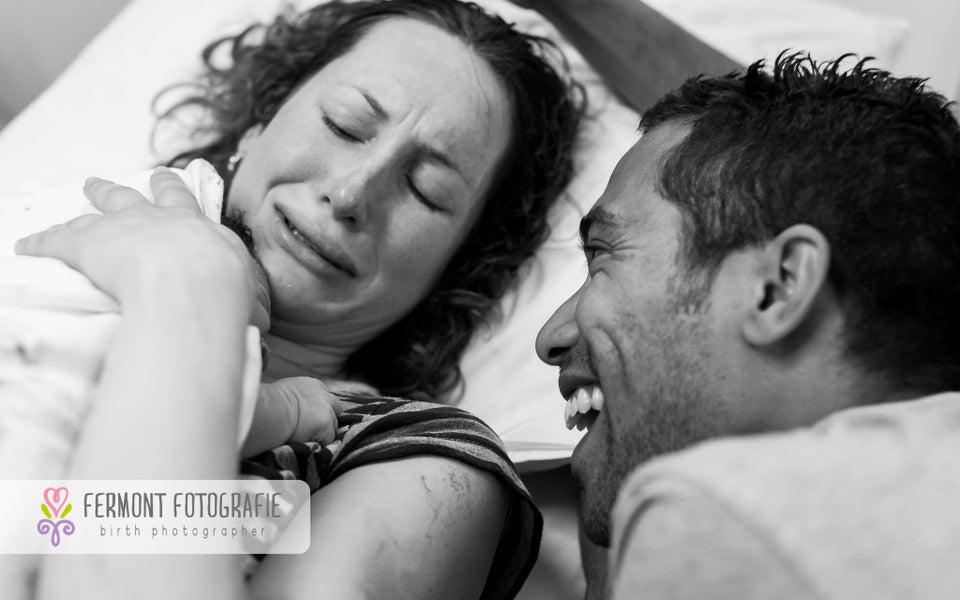 'First Moments' Birth Photography