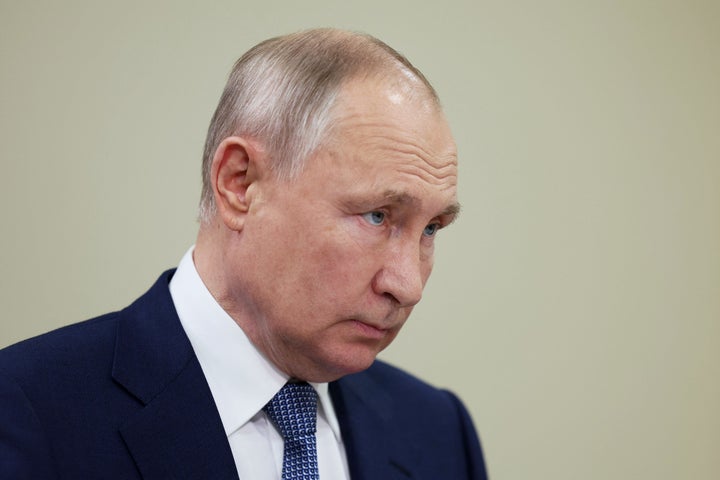 Vladimir Putin's spokesperson has denied widespread speculation that the Russian president is ill or recently suffered a health crisis.
Dmitry Peskov was speaking up after reports repeated unverified claims from a Russian Telegram channel that Putin had some form of cardiac emergency on Sunday. The claims then spread quickly across social media.
But, Peskov told journalists at the regular media briefing: "Everything is fine with him, this is absolutely another fake [story]."
It's worth noting conjecture around the president's health has been rife since Russia invaded Ukraine, as have unfounded rumours Putin uses a body double for some public appearances.
Peskov laughed off such impersonation claims, dubbing them an "absurd hoax".
"This belongs to the category of absurd information hoaxes that a whole series of media discuss with enviable tenacity. This evokes nothing but a smile," Peskov said, according to news agency Reuters.
Putin also denied such rumours in an interview back in 2020, although he said he had once been offered the chance to use a body double, Reuters noted.
Putin, who turned 71 on October 7, has cultivated the image of a fit and healthy leader – including previously sharing images of himself shirtless or occasionally photoshopped next to a bear – for years.
He regularly attends televised meetings, and since the failed Wagner mutiny in the summer, he has increased his number of public appearances.
Last week, he also visited China and stopped at two Russian cities on his return.
During Tuesday's briefing, Peskov touched on the Ukraine war, saying Russia was not bothered by the thought of another 10 years of Western sanctions.