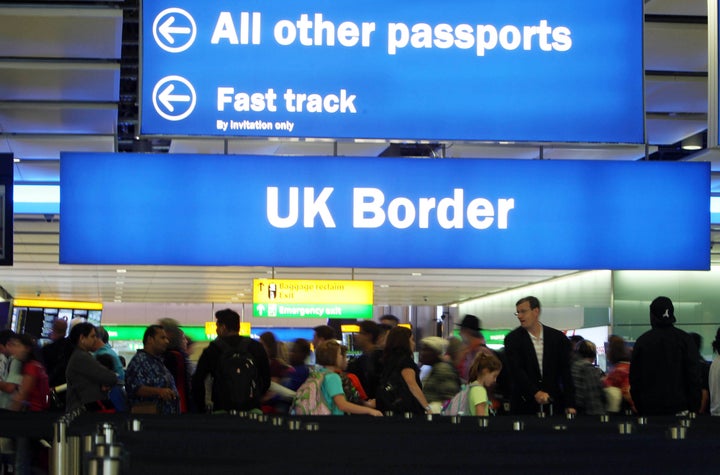 Almost half of UK firms have been hit with a "supply shock" as they struggle to recruit staff due to a fall in net migration from the EU.
A new report from the Chartered Institute of Personnel and Development (CIPD) says 40% of employers had more problems filling vacancies this year – and the shortage means some workers have seen a wage boost.
Businesses are reporting skills shortages in areas where the recruitment of non-UK workers is traditionally high, including IT, transport and construction, the CIPD says.
It comes after the UK recorded a fall in net EU migration in the wake of the Brexit referendum, following record highs in 2014 and 2015.
The number of EU-born workers in the UK increased by 7,000 between the first three months of 2017 and the same quarter this year compared with 148,000 between 2016 and 2017, said the report.
Firms told the CIPD they have problems filling vacancies because of fewer and less suitable applicants, and half of those organisations have increased starting salaries as a result.
The survey of 2,000 employers also found the number of applicants per vacancy has fallen since last summer across all levels of skilled jobs, while the number of applications for each low-skilled vacancy has fallen from 25 to 20 and from 19 to 10 for medium skilled posts.
Responding to the report, Dean Forbes, chief executive at Core HR said the report was one of many "red flags" that the UK was facing "a major labour shortage challenge" as he urged firms to prepare for an "exodus" of EU nationals.
He said: "With little government reassurance, companies must prepare for all eventualities, including an exodus of EU workers.
"Staffing is firmly in the spotlight, so the pressure falls onto HR leaders to find solutions during this period of uncertainty and economic upheaval.
"Nobody wants to lose valued employees, so it's time to start taking steps to address this now."
Gerwyn Davies of the CIPD said the most recent official data shows that there has been a significant slowdown in the number of EU nationals coming to work in the UK.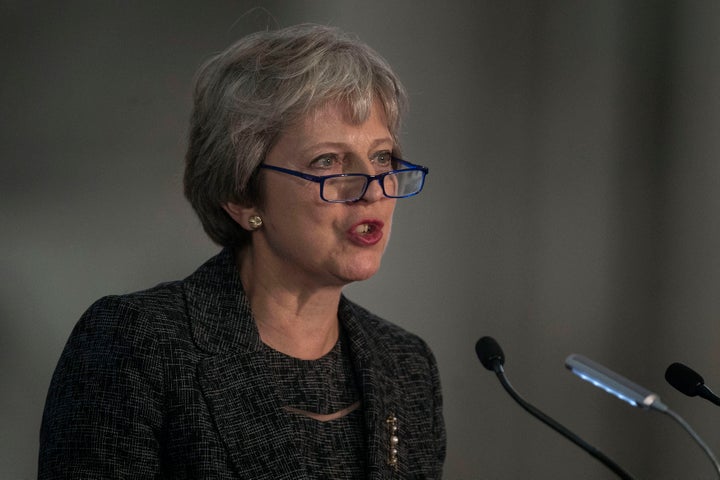 "This is feeding into increasing recruitment and retention challenges, particularly for employers in sectors that have historically relied on non-UK labour to fill roles and which are particularly vulnerable to the prospect of future changes to immigration policy for EU migrants," he said.
"With skills and labour shortages set to worsen further against the backdrop of rising talk of a 'no deal' outcome with the EU, the need for the Government to issue consistent, categorical assurances about the status of current and future EU citizens, whatever the outcome of the negotiations, is more important now than ever."
Alex Fleming of the Adecco Group recruitment firm, which helped with the research, said firms must consider rolling out benefits to hang on to staff.
He said: "With Brexit looming we're seeing a talent shortage and a more competitive marketplace.
"In this candidate-short landscape the pressure is on employers to not only offer an attractive salary, but also additional benefits.
"In today's environment employment benefits such as healthcare, a strong pension, flexible working and a collaborative and empowering work culture give employers a strong competitive advantage in attracting the best talent."
A Government spokesman sought to reassure firms.
He said: "EU citizens make a huge contribution to our economy and we have been clear from the beginning of this process that we want these citizens and their families in the UK to be able to stay.
"After we leave the EU, the UK will continue to be the open country it has always been. We will have in place an immigration system that delivers control over who comes to the UK, but that welcomes the brightest and best who want to work hard and contribute."